Why Everyone Is Talking About Zendaya's Dress From The BET Awards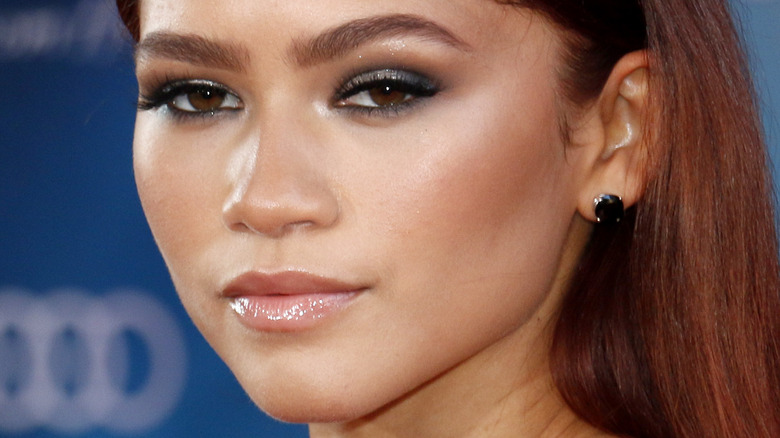 Shutterstock
Although only 24 years old, Zendaya has already become a style icon. The actor, who won an Emmy in 2020 for her work in "Euphoria," (per IMDb), even launched her own fashion line, Daya by Zendaya, in 2016, striving to put out clothing and accessories that were not only inclusive, but also affordable. "My parents were never the type to pick out my outfits. Looking back, it was cool that they didn't, and in a way I really credit them for helping me find myself and develop my own style," she said at the time (per WomanlyLive). 
While Zendaya had to cut ties with the company manufacturing the line in 2018, she collaborated with Tommy Hilfiger one year later on the vintage-inspired TOMMY X ZENDAYA collection, which celebrated "zodiac signs and fashion icons of the '70s and '80s," according to Seventeen. And, of course, Zendaya continues to dazzle on the red carpet and magazine covers, collaborating with her stylist, Law Roach, to create jaw-dropping looks each and every time.
"Law teaches me so much about fashion history," Zendaya told Essence. "It's really important to us to support young Black designers and Black photographers, because the support usually just isn't there for them. A lot of smaller brands and designers were the ones that supported me before I was being dressed by bigger brands." She added, "There's rarely a look, or anything that we do in fashion, that doesn't have a story. Everything is done with intention." That's probably why fans can't stop buzzing about her latest ensemble.
Zendaya honored another fashion icon at the BET Awards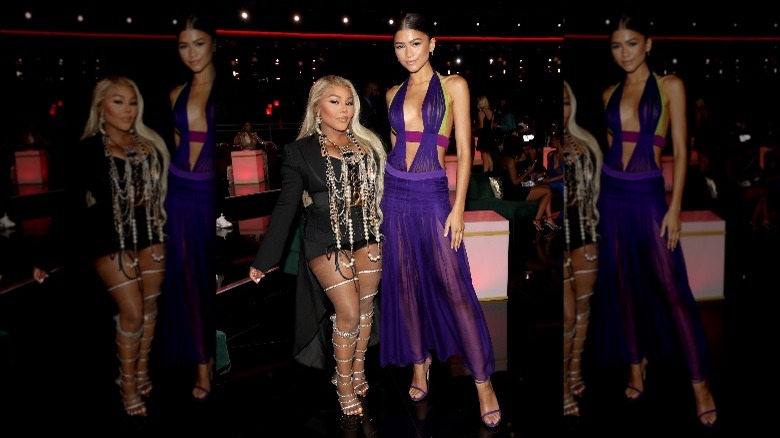 Bennett Raglin/Getty Images
With the help of her stylist, Law Roach, Zendaya has become a fashion idol to fans around the world. But, at the 2021 BET Awards, the actor — who will appear in the upcoming "Spider-Man: No Way Home" (per IMDb) — decided to honor another style icon: Beyoncé. 
At this year's BET Awards, which was hosted by Taraji P. Henson and featured the theme "Year of the Black Woman" (per BET), Zendaya wore a long version of the Versace dress Beyoncé donned at the 2003 BET Awards, and completed her look in Stuart Weitzman heels and Bulgari yellow diamonds. She captioned her look on Instagram with "Crazy in Love," a nod to Beyoncé's hit song, which she performed at the 2003 ceremony.
Luckily for Zendaya, her stylist had the dress from Versace's Spring/Summer 2003 collection in his archives. Roach has said that he and the actor work closely together to come up with all of her looks. "I like to joke and think that I'm the boss, but she's really the boss," Roach told Harper's Bazaar. "She trusts me to bring her the things that I think are the best and that really suits her and really speaks to who she is as this fashion phenom." And Zendaya's fans agree. As one viewer tweeted, "That Beyoncé tribute that Zendaya did with her dress for the #BETAwards is PERFECT." We second that sentiment!