Are New York Prosecutors Really Asking The Trump Organization To Do This?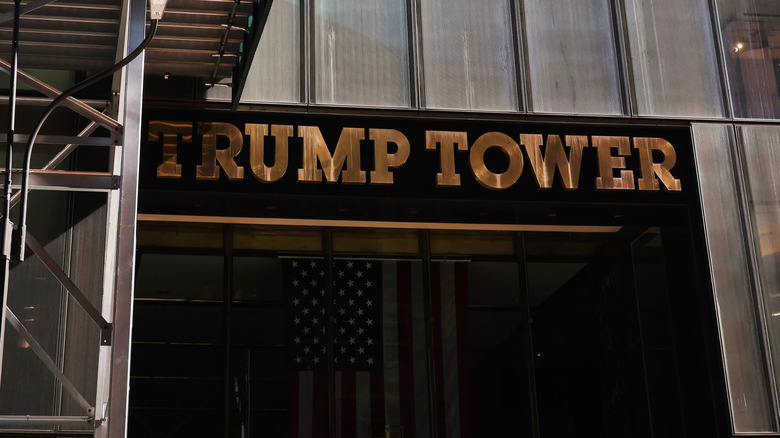 Spencer Platt/Getty Images
Time appears to be running out for the Trump Organization, as New York prosecutors have reportedly given the company's lawyers until Monday afternoon to explain why criminal charges shouldn't be filed against it as an entity. The deadline was reported by The Washington Post and comes just days after The New York Times first revealed that the company could be facing criminal charges as early as this week.
The Post says it spoke to two sources who were familiar with the investigation, who now say prosecutors are looking to file criminal charges against the Trump Organization, as well as its chief financial officer Allen Weisselberg after the latter chose not to turn against former President Donald Trump. Weisselberg is seen as a loyal lieutenant — while Trump still owns the organization that bears his name, he gave up running the company on a daily basis when he became president. The company was put in a trust managed by both Weisselberg and two of Trump's children, Don Jr. and Eric. 
Just before the weekend, Trump's personal lawyer, Ron Fischetti, told CNN that they were trying to convince Manhattan District Attorney Cyrus Vance Jr. not to bring charges against the former president's company, but admitted that prosecutors "didn't seem, in my opinion, to be very receptive to these arguments." 
Donald Trump calls the legal action the product of a witch hunt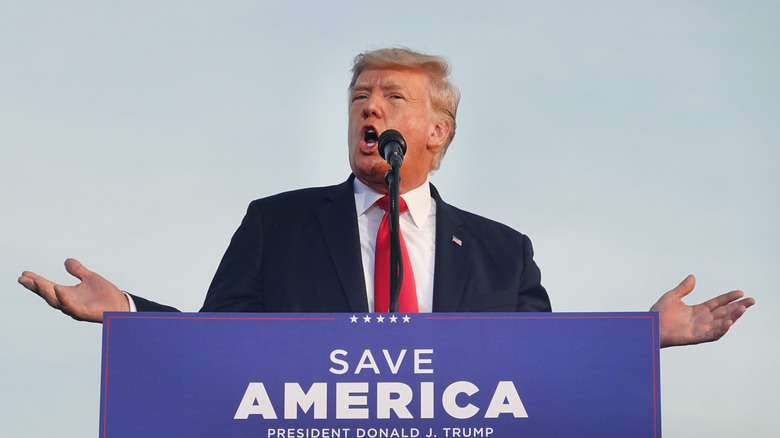 Scott Olson/Getty Images
The charges against the Trump Organization stem from the possibility that it used misleading financial statements to pull the wool over both lenders and tax authorities. It might have also sought to avoid paying taxes on perks that were handed out to company executives (via The Washington Post). Fischetti didn't exactly hide how he felt about the charges, which he called "outrageous" and "unprecedented" because "it's never happened before." He also added that: "It's done just to get Donald Trump. This case should not be brought ever."
Fischetti further told The New York Times last week that: "In my more than 50 years of practice, never before have I seen a district attorney's office target a company over employee compensation or fringe benefits. It's ridiculous and outrageous."
It is still not clear whether Trump or any member of his family will end up facing charges, too. The former president dismissed the investigation as a witch hunt from the opposition, which he said began the day he decided to run for president and has not stopped since then.