This Latest Allegation Against Ivanka Trump Is Turning Heads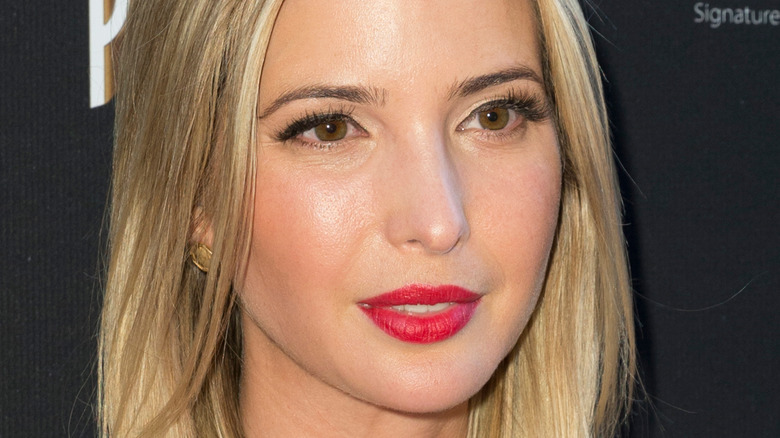 Shutterstock
During the four years former president  Donald Trump was in the White House, Ivanka Trump was seen as one of his key advisors and reportedly played an important role in the planning and execution of his inauguration in 2017. That is why she was deposed last year in connection with an investigation into the Trump inauguration committee's possible misuse of charitable funds.
Last year, the District of Columbia filed a lawsuit against the inaugural committee — as well as the Trump Organization itself — alleging "that the Inaugural Committee, a nonprofit corporation, coordinated with the Trump family to grossly overpay for event space in the Trump International Hotel... The Committee also improperly used non-profit funds to throw a private party [at the Trump Hotel] for the Trump family costing several hundred thousand dollars" (per Mother Jones).
According to NBC News, inauguration event planner Stephanie Winston Wolkoff and Rick Gates, who has since been sentenced for tax evasion, both expressed concerns to Ivanka about the high cost of holding the event at the hotel, as well as the committee paying for private events for Ivanka and her siblings. In fact, Washington, D.C., Attorney General Karl Racine obtained numerous emails between Ivanka and the inauguration committee, and in some instances, her husband Jared Kushner was also included on the messages. "District law requires nonprofits to use their funds for their stated public purpose," Racine stated, "not to benefit private individuals or companies."
Ivanka Trump is being accused of lying in a deposition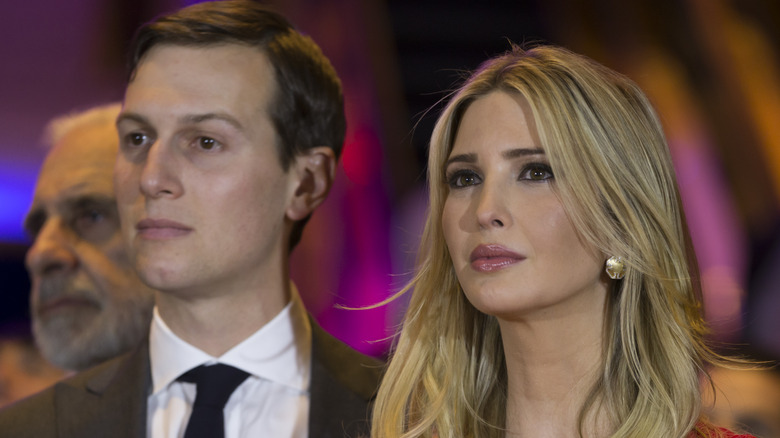 Shutterstock
Despite being seen as a key member of the Trump White House administration, Ivanka Trump claimed in a deposition that she "didn't have an involvement" in the planning of her father's inauguration in 2017.  During the deposition on December 1, 2020, Ivanka swore under oath that she was only involved in the planning if her "opinion was solicited" and she "would give feedback to my father [Donald Trump] or to anyone who asked my perspective or opinion" (per Mother Jones).
However, documents obtained by the Washington, D.C. district attorney allege that she was not telling the truth. In fact, there are numerous emails between Ivanka and the inauguration committee showing that she weighed in on everything from costs to menu selections. And event planner Stephanie Winston Wolkoff has stated she had a "meeting in Donald Trump's office during which she presented to him and Ivanka the plans for eighteen inauguration events," and then gave Ivanka "a run-through of the entire inauguration" back in December 2016 (per Raw Story).
Ivanka is not the only Trump child that has been accused of lying under oath. Donald Trump Jr. was also deposed about the inauguration committee in February and gave several false statements (per Mother Jones). The family's legal issues could be why Ivanka and her husband Jared Kushner have been trying to distance themselves from her father. As one source told CNN, "They weren't around for the usual spring and summer events at Mar-a-Lago."