The Setting Powder That Kristen Stewart's Makeup Artist Swears By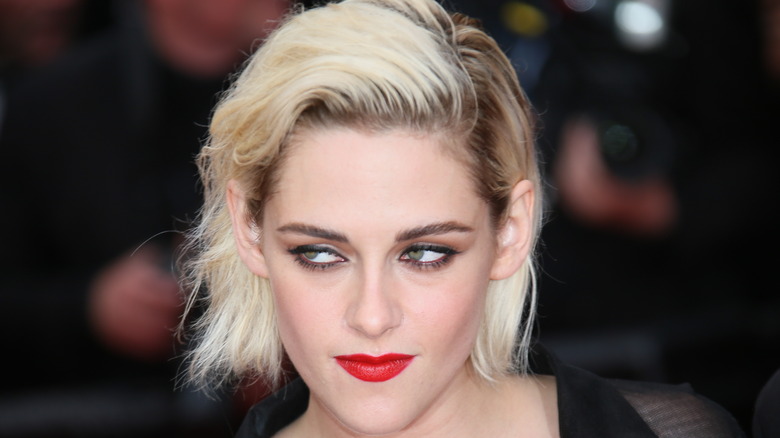 Shutterstock
We may receive a commission on purchases made from links.
Kristen Stewart is stunning with a capital "S" but when you think of makeup, the indie starlet isn't the first person that comes to mind. Frequently spotted rocking fashionably greasy locks, sunglasses, and ripped jeans despite attending the most exclusive parties in town (via the Daily Mail), Stewart is someone with the kind of effortlessly cool, laid back style that simply doesn't chime with wearing a ton of makeup, or even caring that much. As the actress told Byrdie, she lives "a dual life." 
The "Twilight" star admitted to being "simplistic" with her everyday beauty looks, so when it comes to big events with tons of press and other beautiful people in attendance, Stewart likes to push the boat out a little more. "If I'm going to do something, I'm going to do it all the way," she advised simply. 
Thankfully, the actress' makeup artist is on hand to give us an insight into how he achieves her most glamorous red carpet looks, including at least one product non-celebs can afford. 
This luxurious setting powder sets makeup perfectly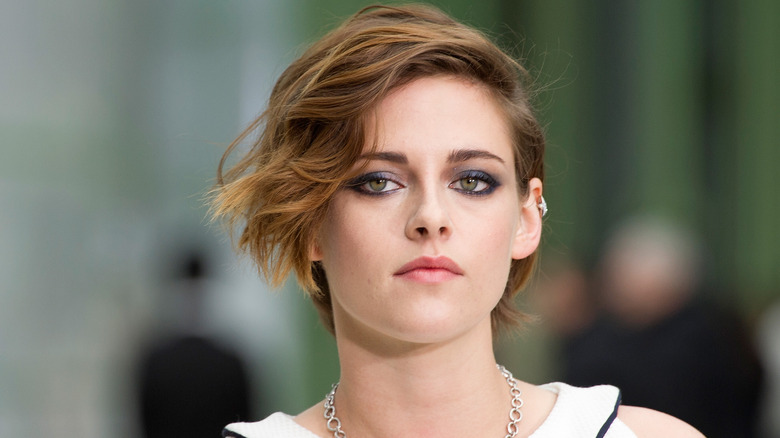 Kristy Sparow/Getty Images
Celebrity makeup artist Beau Nelson, who counts the likes of Nicole Richie and Nina Dobrev as clients alongside the gorgeous Kristen Stewart, utilizes the finely-milled Shu Uemura matte face powder ($42.99 from Amazon) to achieve a perfectly luminous, shine-free finish. As Nelson explained to The Coveteur, the luxurious face powder is the only one he keeps on hand at all times because "its ultra-fine texture sets makeup without dulling its radiance." Clients such as Stewart can therefore be safe in the knowledge they won't appear shiny on the red carpet, and their look will be set for the duration of whatever event they're currently attending, too. 
As for Stewart's own go-to beauty products, she keeps it pretty simple, as Byrdie notes. From Topshop eyeliner — "it's super black and stays in place," the actress advised, admitting, "Every time I go there I buy five of them" — and Bare Essentials mascara ($14.99 from Amazon), to Anastasia's Perfect Brow Pencil ($23 from Sephora), and classic Burt's Bees lip balm ($3.59 from their website), the beloved indie star doesn't need to break the bank or use a ton of products to feel like herself. In fact, Stewart usually foregoes foundation entirely unless it's for an event, noting she prefers using a tinted moisturizer instead. 
With skin as good as hers, why hide it?