Hilarie Burton Reveals Husband Jeffrey Dean Morgan Auditioned For A Role On One Tree Hill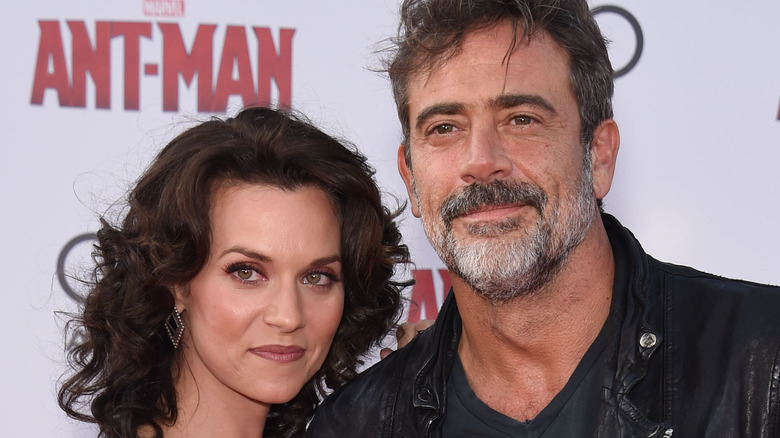 Shutterstock
Hilarie Burton has joined forces with her former "One Tree Hill" co-stars Joy Lenz and Sophia Bush for a new podcast, and the trio is dishing all things "OTH" related (via Wonder Wall). Fans likely best remember Burton for playing the angsty teenage cheerleader Peyton Sawyer on the show, who eventually went to wed Lucas Scott, played by Chad Michael Murray. However, in real life, Burton is married to actor Jeffrey Dean Morgan, who is known for his acting roles in shows such as "The Walking Dead," "Grey's Anatomy," and "Supernatural" (via IMDb).
It was because of the actors' television roles that they met each other, per Insider. Burton's "One Tree Hill" co-star Danneel Harris, who played the role of Rachel on the series, met and married Morgan's "Supernatural" son Jensen Ackles. The two thought that Morgan and Burton might hit it off and they were right. "I happened to be single and Jensen said, 'I've got a girl you should meet' and so I went to a bar and I met Hilarie at a bar with Jensen and Danneel and the rest is history," Morgan previously revealed. While the couple may have their pals to thank for their romance, Burton recently confessed on her "Drama Queens" podcast that she and Morgan nearly met years earlier.
Jeffrey Dean Morgan auditioned for the role of Keith Scott on One Tree Hill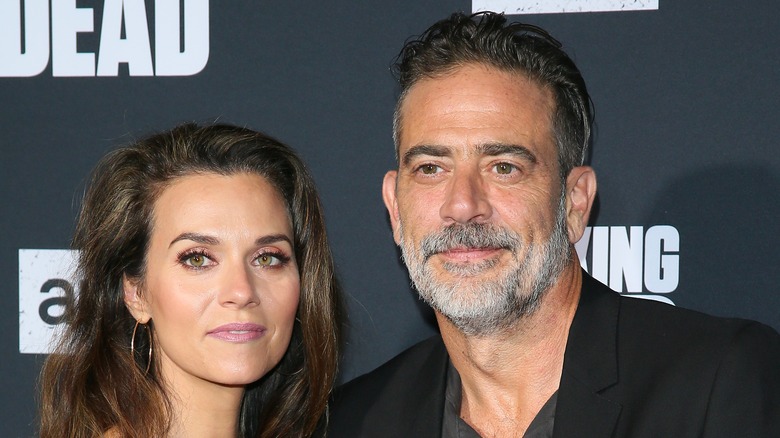 Jean Baptiste Lacroix/Getty Images
According to Us Weekly, Hilarie Burton shared a funny story during the most recent episode of her "Drama Queens' podcast with Joy Lenz and Sophia Bush. The actress admitted that she nearly met her husband, Jeffrey Dean Morgan, much earlier in life. Burton revealed that Morgan had auditioned for the role of Keith Scott on the show that made her famous, "One Tree Hill." However, the part eventually went to Craig Sheffer. "When I met Jeff, he was like, 'Oh, I auditioned for that show.' I'm like, 'Wait, what?' My husband, Jeffrey, auditioned for [Craig] Sheffer's part. He was like, 'Yeah, you know, I liked the whole gritty garage guy, that edgy thing,'" Burton said.
The actress also joked that she would have definitely had a crush on Morgan had he been cast in the role, and that the pair may have started their romance much earlier than they did. "Had Jeff shown up in those tight jeans that Sheff was wearing, I would have definitely had kids earlier!" Burton joked. Today, Morgan and Burton share two children together and even worked together on the most recent season of "The Walking Dead." While they didn't get a chance to meet earlier in life, it seems that things have worked out pretty well for the fan-favorite couple.