The One Moisturizer Jennifer Lopez Swears By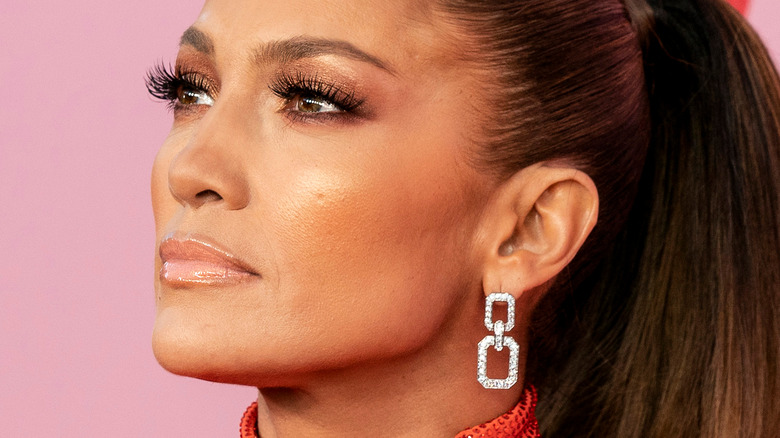 Shutterstock
It's hard to believe that Jennifer Lopez, aka J.Lo, is 51 years old since she's basically still as fresh-faced and beautiful as she was when she took on her breakout role in the 1997 film "Selena." Her glowing skin and seemingly ageless look are what helped her become a global brand ambassador for L'Oreal Paris in 2010 (via PR Newswire). Over the years, and now with her own skincare line, she's let the world in on some of her tricks that keep her skin looking so good and glowing.
Lopez revealed some of her beauty secrets to People — she always takes her makeup off before bed, uses hydrating night creams, always uses moisturizers with SPF, and uses "glycolic acid to get that healthy glow and clear skin" (via People). Another glimpse of her skincare regimen came in 2018, when her makeup artist Mary Phillips said Lopez likes the anti-aging facial oil Själ's Saphir Concentrate ($175); that's pricey, but, looking at Lopez, is apparently effective.
Oil also makes an appearance in Lopez's beauty care line, JLo Beauty, which she launched at the end of 2020 (from Vogue). On the JLo Beauty website, she says, "For years, the number one question I've been asked is about my skin, and so I felt almost an obligation to share what I've learned."
Olive oil plays an important role in her skincare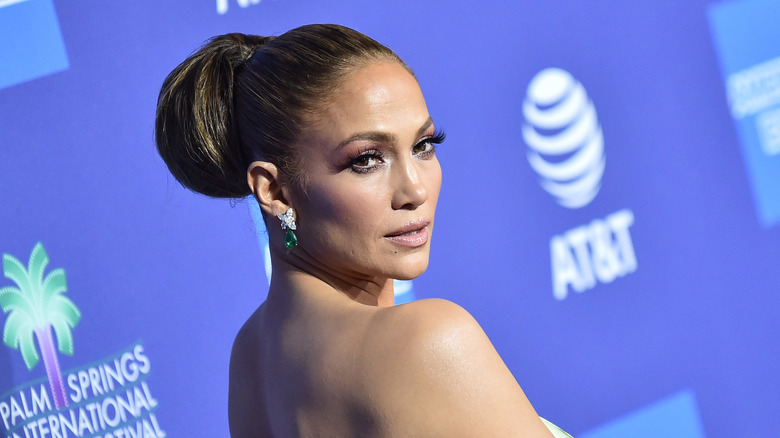 Shutterstock
The oil that shows up in JLo Beauty is olive oil. Jennifer Lopez explained that "the whole line is based on a family tradition: The use of olive oil on our skin and hair," according to Well+Good. But it's not just straight olive oil in her products: "Olive oil isn't always great for the skin. So how do we take what's moisturizing and rejuvenating about it, and combine that with other ingredients?" (from JLo Beauty). The end result is the Olive Complex that you can find most predominantly in the aptly named JLo Glow serum (via Elle).
Lopez uses the serum twice a day, and described the experience to Elle, saying that she insisted that the effect be "instant. "'When you put it on, it tightens and you get a glow, and right away your skin feels better and looks more beautiful,'" she said, adding, "You have this gorgeous glow, but then, over time, it also makes your skin healthier if you use it regularly."