Why The Internet Isn't Buying Nikki Bella's Recent Apology Over Resurfaced Joke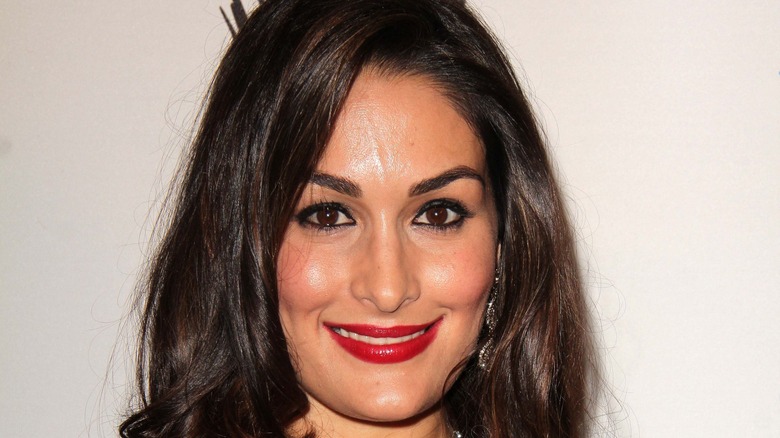 Shutterstock
Nikki Bella is taking heat for a resurfaced video of her and her twin sister, Brie Bella, appearing on "Fashion Police" in 2013, per NY Post. In the clip, the twins were asked their opinion on celebrity fashion looks. When they were asked to critique WWE icon Joanie "Chyna" Laurer, Nikki stated she didn't know if she was looking at "a man or a woman." Wrestling fans know that Chyna was one of the most famous female wrestlers of all time. Known as the "Ninth Wonder of the World," the athlete helped to pave the way for other women in the WWE, including the Bella twins. Sadly, Chyna died of an overdose in 2016.
Not long after the video resurfaced, Chyna's official Twitter account released a statement about the situation. "That video from the @BellaTwins is disrespectful. Chyna would of been hurt by this. But we will just show love. I just hope they are sorry. We will run this page and campaign with light not hate," the tweet read. The account later added, "No itvwa [sic] disrespectful period!!" in the thread. Now, Nikki has released her own statement about the clip. However, not everyone is buying her apology.
If you or anyone you know is struggling with addiction issues, help is available. Visit the Substance Abuse and Mental Health Services Administration website or contact SAMHSA's National Helpline at 1-800-662-HELP (4357).
Fans speak out about Nikki Bella's apology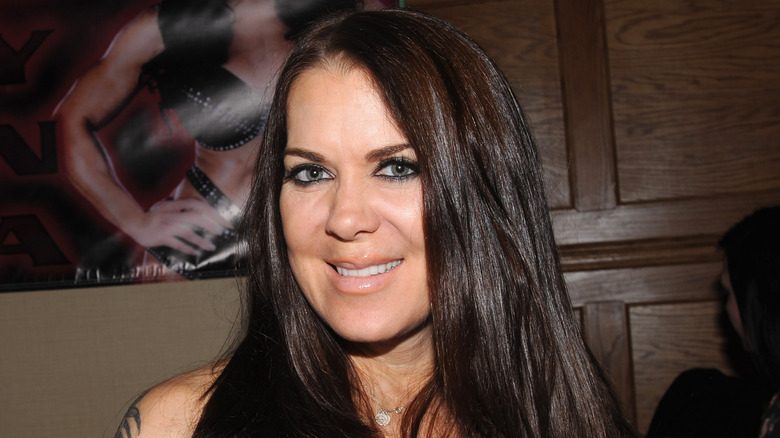 Bobby Bank/Getty Images
On Monday, Nikki Bella took to social media to share her remorse over the situation (via NY Post). "I want to sincerely apologize for a comment I made over 8 years ago on 'Fashion Police'. I am sorry and embarrassed by my 29 year old self, who offended Chyna and, in turn, hurt her family and others," Nikki wrote in her statement. "I wish I could take it back. Please learn from me, it's not worth hurting someone's feelings for a meaningless laugh. Chyna will always be remembered as an icon and pioneer who helped create the opportunities for women in wrestling that exist today. Thank you Chyna!" Bella added.
Meanwhile, fans immediately began to flock to share their thoughts on the apology. While Bella got a lot of support on her statement, others found her comments insincere. "Don't put your age in there like a 29 year didn't know any better," one fan wrote. "She's basically saying 'I'm sorry the video resurfaced,'" another commented. "29 is more then old enough to understand how that was wrong. Even kids would understand that its wrong," a third person wrote. "This isn't about offending people ... It's about hurting her when she was here," another Twitter user pointed out. Sadly, Chyna is no longer here to receive her apology from Bella, and it appears that the internet is going to stay divided over the topic.