Doris Day's Net Worth At The Time Of Her Death May Surprise You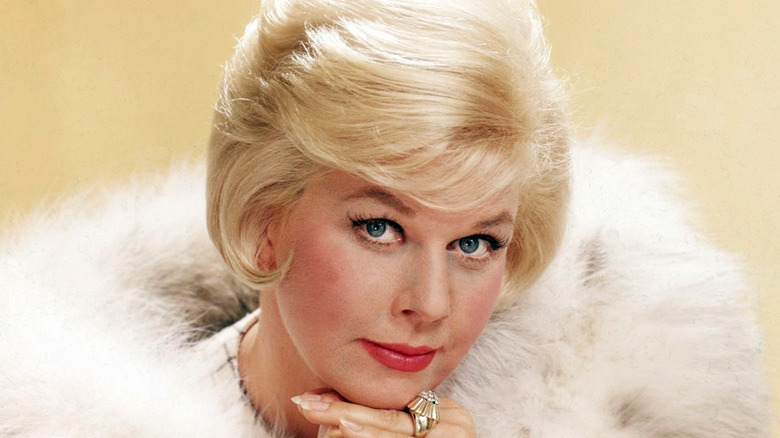 Silver Screen Collection/Getty Images
She represented the spunky yet sweet single, woman of the 1960s in such movies as "Pillow Talk" and "The Pajama Game." 
With her soft lilting voice when both speaking and singing, Doris Day became one of America's sweethearts early in her movie career and kept that reputation into her later years, amassing a staggering wealth along the way .- and some surprising financial setbacks.
Doris Day was born Doris von Kappellhoff but changed her last name to Day early in her career when she was singing with Barney Rapp's big band in the 1940s. She had just sang the classic tune "Day by Day" and it was Rapp who suggested she change her last name to Day. Before movies, it was Day's singing voice that earned her recognition and she named Ella Fitzgerald as one of her style inspirations (via Biography). When singing with singer Les Brown, Day put out the first of her many hit songs, including "Sentimental Journey" and "My Dreams Are Getting Better All The Time." Soon, Hollywood came calling and Day's star was on the rise.
The '50s and '60s made Doris a household name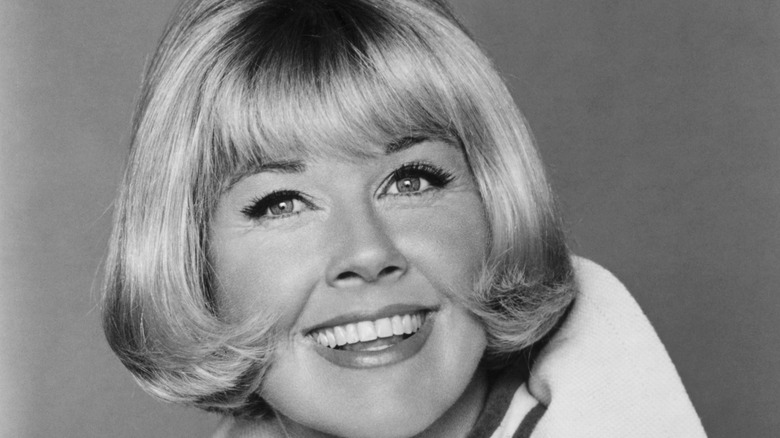 Bettmann/Getty Images
By the early 1950s, Doris Day's singing voice brought her into the world of movie musicals. 
You could hear Day's voice and see her infectious smile in films like "Calamity Jane," "Lucky Me," "Young at Heart," and "The Man Who Knew Too Much" (via IMDb). By 1959, a co-starring turn with Rock Hudson in "Pillow Talk" earned Day her first and only Academy Award nomination, according to Biography.
The 1960s brought more star turns for Day, as she made audiences smile in hits like "Please Don't Eat the Daisies" and "Send Me No Flowers". However, by the end of the decade, Day made the transition to television to star in the self-titled "The Doris Day Show," which ran from 1968 to 1973. Not long after her TV show ended, Day announced that she was ready to finally retire from show biz, but she still kept active in her later years, making a few short musical and television comebacks along the way.
Financial problems are why Doris turned to television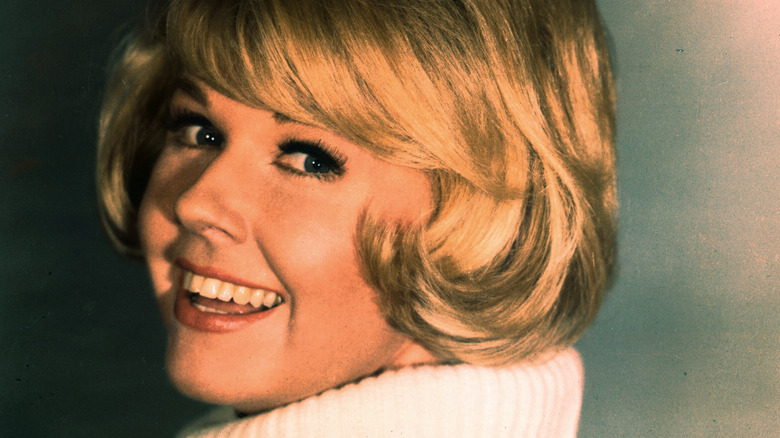 Bettmann/Getty Images
While Doris Day earned her keep handsomely while starring in successful film after successful film, her husband, Martin Melcher, was not the best at keeping their finances intact. 
Upon his death in 1968, Day learned that her husband had spent nearly $20 million that Day had earned. She was left about a half a million dollars in debt, according to Celebrity Net Worth. Her son, Terry, convinced her to make the move to television for "The Doris Day Show" and she began recouping her money.
Celebrity Net Worth reports that 10 years of legal battles won her a $27 million judgement against her one-time business managers, but they did not have the money to pay it all. Day also did well with real estate and owned several hotels, as well as residential properties in Malibu and Beverly Hills. By the time of her death in 2019, Day had a net worth of $200 million.