Inside Kate Middleton's New Job From The Queen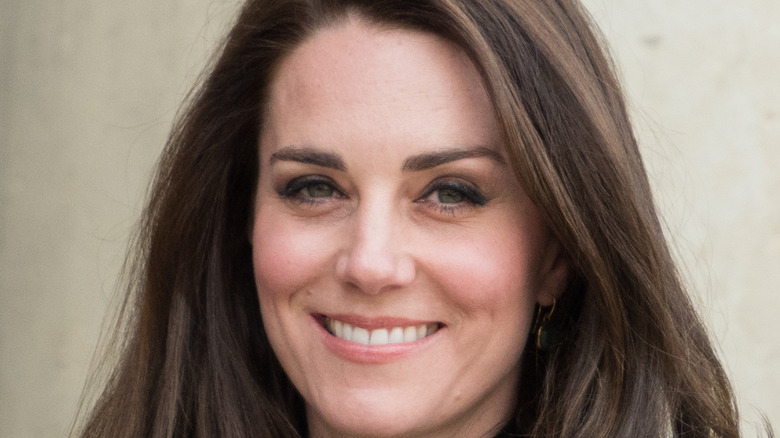 Shutterstock
Kate Middleton is keeping herself busy. The royal has just been given a new role by her grandmother-in-law, the queen herself! 
Prince William made the announcement while visiting BAE Systems in the shipyard area of Govan in Glasgow, revealing in the Scottish city that Queen Elizabeth had made the Duchess of Cambridge the Sponsor for HMS Glasgow, the new naval battleship that's being built in the area. Per People, the duchess' office explained that the role will ensure that Kate will develop a "strong and enduring personal connection to the vessel and her crew, often supporting milestones, events, and deployments."
In her husband's speech, he talked about the relationship between his family and the Royal Navy, and paid tribute to his grandfather, the late Prince Philip, in particular. "My family's affection for the Royal Navy is well known, and as I saw the work taking place here today, I was thinking of my grandfather ... He would have been fascinated and very excited to see such advances in skills and technology being put into practice," he explained. 
Kate Middleton is the sponsor of the new HMS Glasgow ship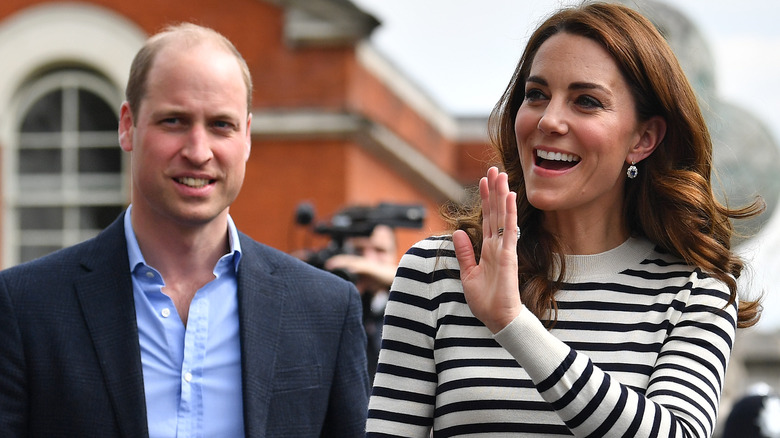 Wpa Pool/Getty Images
Prince William continued his speech (via People), saying, "Today, I'm very pleased to announce that my family's connection with Type 26 will endure for many years to come. Her Majesty the Queen has approved the appointment of my wife Catherine as Sponsor of the superb ship we see taking shape outside — HMS Glasgow. I know that Catherine will be delighted to join you here in Glasgow for the naming ceremony in due course."
The ship is the first of the City Class Type 26 Global Combat Ships that are to be built for the Royal Navy, and Kate Middleton's new role marks the first time the royal will be the Sponsor of a naval vessel (per Hello!). 
The Duchess of Cambridge will be joining quite the elusive club, as other members of the royal family have similar roles with other ships. Queen Elizabeth is the sponsor of HMS Queen Elizabeth, while the Duchess of Cornwall is the sponsor of HMS Prince of Wales.