The Truth About Cara Delevingne's Risque Business Venture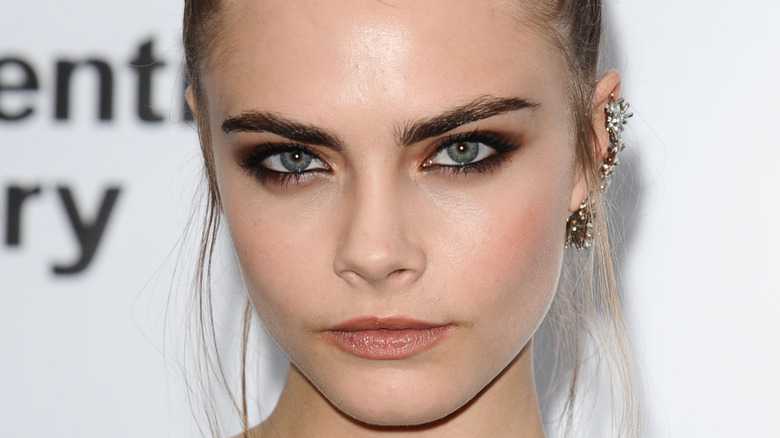 Shutterstock
Supermodel turned actress Cara Delevingne spent her quarantine adding entries to her already endless resume. The pandemic hit just after Delevingne had finished wrapping filming for Season 2 of her Amazon Prime show "Carnival Row", and she used her downtime productively. Since 2020, Delevingne has launched a sparkling wine, Della Vite Prosecco, with her sisters, partnered with Puma to design a sustainable activewear line and Pride collection (via WWD) and the "Suicide Squad" star even has plans to direct (via Cosmopolitan). Yet, even with all these feats under her belt, Delevingne remained unsatisfied. 
"I don't know, during the pandemic, I was envisioning ... you know when you close your eyes and you feel like the woman you want to be or whatever?" We definitely do, and usually Delevingne's face is near the top of that list, but the multi-hyphenate's search for an intangible purpose led her to a most surprising undertaking: a line of sex toys.
Cara Delevingne has created a line of female-centric sex toys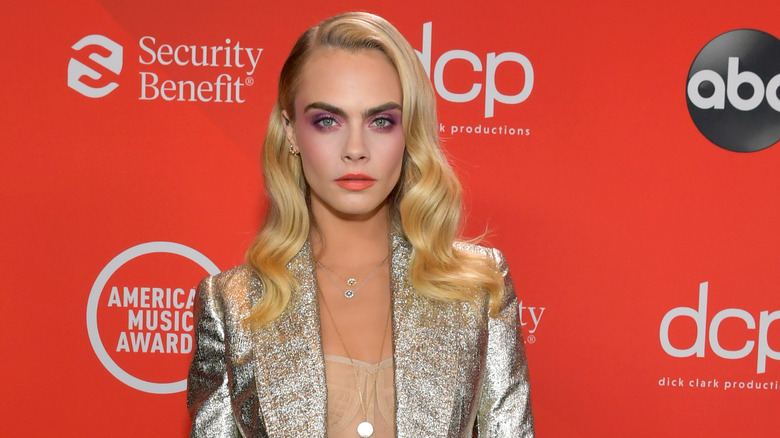 Emma Mcintyre /ama2020/Getty Images
Delevingne herself has always been open about her sexuality and now she's calling on other women to do the same. She was inspired to create a line of female-geared sex toys after noting that most sex shops are designed to be "very phallic and very male-dominated" (via Cosmopolitan). In 2019, she met sex-toy entrepreneur Lora DiCarlo and called it "kismet." The following year, Delevingne joined DiCarlo as co-owner and creative designer of Lora DiCarlo sex toys.
The line of toys aims to be sleeker and more inconspicuous than vibrators of the past, like The Rabbit. "We like to call it 'sex tech', rather than, calling it something like a 'toy,'" Delevingne stated on Pharrell Williams' "OTHERtone" podcast (via Page Six). And thanks to the products' wide range of prices, $95 to $290, they're sure to fit any budget. Delevingne's favorite product from the line is the Baci, a powerful massager that uses airflow technology to create sucking sensations (via Lora DiCarlo). "That's my job —t o test out sex toys. That is the coolest thing ever!" 
Delevingne is determined to use her line to give women what they've been missing: orgasms. "She wants to see us leave the world better than it was when we arrived," DiCarlo explained. Ending fake orgasms definitely falls under that category. Delevingne even has plans to hook her friends up with their very own Lora DiCarlo sex toys by the holidays. A true feminist icon!