The Clean Skincare Brand With A Simple Ingredient List You Need To Try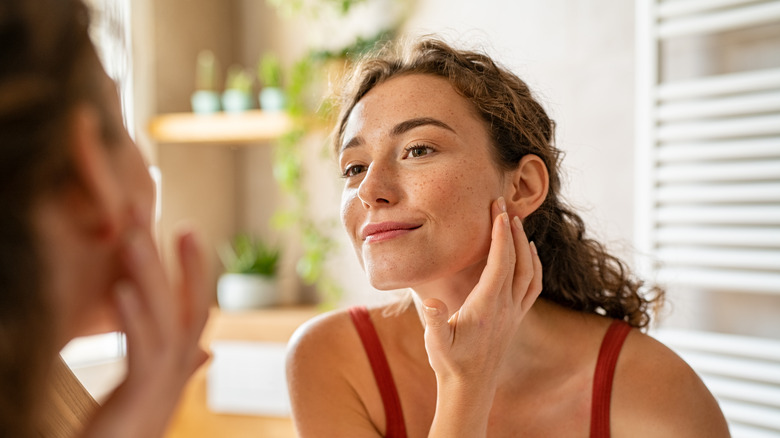 Shutterstock
Trying to find the right skincare for you can feel impossible. After all, finding something that's both affordable and works for you is not always easy. Then, there's making sure your products are free from toxins, too. 
Maybe you are new to the clean beauty movement, or are simply looking for a new brand to try. Either way, there are some great products out there to try. But where do you begin — and what counts as clean beauty? Harper's Bazaar describes clean beauty products as those which avoid ingredients like parabens, refined petroleum, and ethoxylated agents, and that consider both human and environmental health. The publication sees clean beauty as a spectrum: There's no standard definition of "clean beauty," but as a rough guide, anything free from toxins can probably be counted, including ice.
Could these products be among the very best in clean beauty? This is the clean skincare brand with a simple ingredient list you need to try — even if you have sensitive skin.
Products are less than $15 each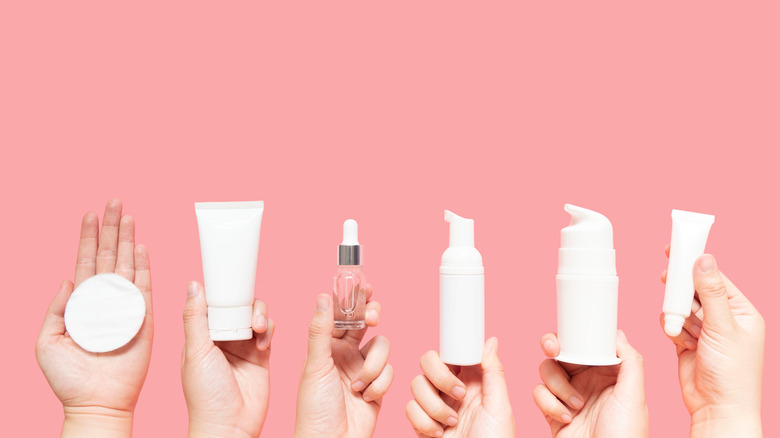 Shutterstock
When Sephora gives a brand their own certified check mark, you know you are in good hands. That's why The Inkey List is one of the best skincare brands out there. Why not give them a try? You won't find any surprising chemicals lurking in their products. Just have a look at the product's name to find out what ingredients are in store. Simply read the label and you will see that the product contains hyaluronic acid, for example (via Who What Where).
Not only is the brand completely upfront about their ingredients, but they also price their products reasonably, too. In fact, you might be surprised at just how affordable The Inkey List is. Products are generally under $15 a pop, so you can look after your skin on a budget instead of spending money on products that simply aren't worth it! The Inkey List is often compared to The Ordinary, too, both for their minimalist black and white designs and their similar products, and you might even prefer The Inkey List once you've given it a try.