The Truth About Robert Downey Jr. And Kiefer Sutherland's Time As Roommates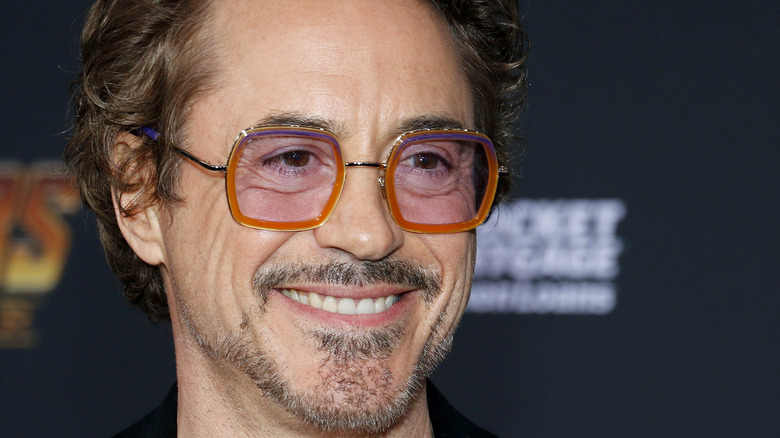 Shutterstock
They're two of the biggest stars in the world, but Robert Downey Jr. and Kiefer Sutherland were once struggling to make ends meet just like everybody else. The Marvel icon, who's played Tony Stark aka Iron Man across ten movies (via IMDb), has had well-documented substance abuse issues alongside enduring several high-profile celebrity courtships (via Vanity Fair). These days, Downey Jr. is one of the highest paid actors in the world, as well as being a committed family man and beloved comic-book superhero. 
Sutherland, meanwhile, broke out as a hunky vampire in 1987's classic teen horror movie "The Lost Boys" before becoming a TV star fronting "24" (via IMDb). He's enjoyed a lengthy and wildly successful career with less of the public issues that plagued Downey Jr. Although they might seem like an unlikely pair, there was a time when living together made absolute sense because both men were on the cusp of becoming stars. Of course, Sutherland, the son of iconic actor Donald, knew they were destined for greatness.  
The struggling actors formed a close bond on set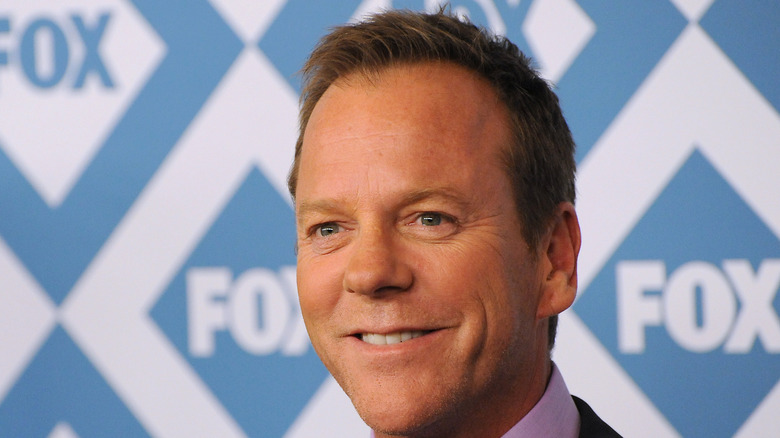 Shutterstock
As PopSugar notes, Marvel star Robert Downey Jr. and "24" breakout Kiefer Sutherland shared a Los Angeles apartment for three years back in the eighties, while attempting to make names for themselves in the industry. Downey Jr. was in the midst of a rough patch with then-girlfriend Sarah Jessica Parker at the time, with the actor advising his buddy "was a shoulder to cry on." As Downey Jr. quipped in an interview with shock jock Howard Stern, "Better him than some stranger." According to the NZ Herald, the soon-to-be stars decided to shack up after working together on "1969," which was released in 1988 as per IMDb. Describing it as "rather incestuous," the "Iron Man" star confirmed Sutherland consoled Parker too, as the trio were very close. 
Us Weekly notes the "Lost Boys" star told Jimmy Kimmel, during an appearance on his chat show, that he was struggling to find his footing in Hollywood at the time they lived together. However, Downey Jr. admitted to Stern that his roommate was definitely more career-oriented, noting, "He is, and remains, a very disciplined guy despite whatever habits either of us had," (via Cheat Sheet). The Marvel icon recalled being dragged out of bed at 6.15 a.m. to head to set and, "I'd be like 'Oh my God, already?'" Still, it doesn't seem to have ended badly between the two of them, especially as both men did indeed go on to great things.