How Does Selena Gomez Feel About Ex-Boyfriend Taylor Lautner Today?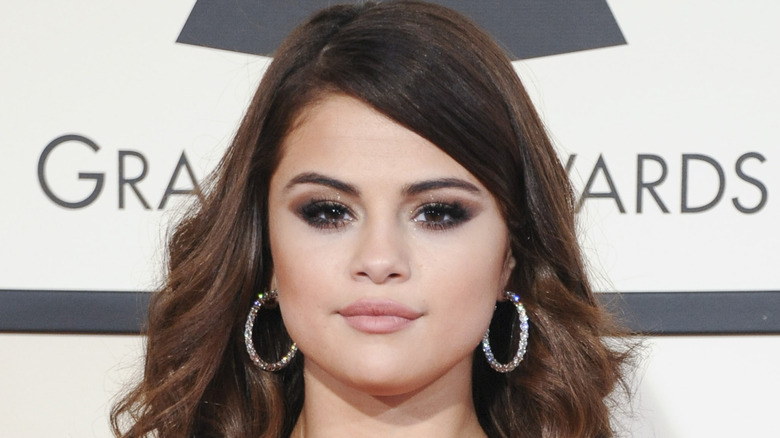 Shutterstock
Selena Gomez has a history of on-again, off-again ... and on-again relationships. We anxiously watched her and Justin Bieber struggle to find lasting love from 2010 to 2014. But, in the midst of her legendary "Jelena" romance, Gomez also found love with a number of other celebrities, including The Weeknd, Nick Jonas, and "Twilight" actor Taylor Lautner (via Cosmopolitan). 
Gomez first met Lautner in Vancouver while filming her 2010 family comedy, "Ramona and Beezus." Lautner was also deep in production for "Twilight: New Moon." In a 2009 interview with Seventeen Magazine, Gomez described how the two actors ran into each other. "Kristen [Stewart] was staying in my hotel. He would visit her, so we were constantly running into each other in the lobby — and we ended up meeting," Gomez revealed (via US Magazine).
Unfortunately, their relationship had an expiration date due to the inconvenience of their shared celebrity status. "We would go out to lunch and dinner, but I knew he had paparazzi following him and I had paparazzi following me," she said. "So we literally just wanted to hang out, go bowling and stuff, and it went a little too far, I think. People were getting a little crazy about us." 
While Gomez and Lautner's brief romance lasted less than a year, it remains the "Come & Get It" singer's healthiest relationship to date. Here's how she feels about him today.
Selena Gomez called dating Taylor Lautner "the best thing ever"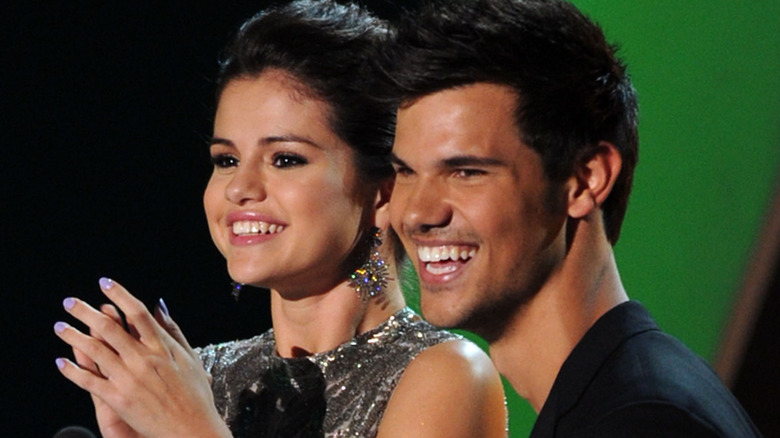 Kevin Winter/Getty Images
After Selena Gomez's relationship with Taylor Lautner ended in 2009, she only had positive things to say about the actor. "He is so sweet," she said (via US Magazine). "Taylor has made me so happy. I didn't know I could be that happy. You probably see it in the pictures! I'm smiling so big." We definitely see it. Even after their break-up, Lautner and Gomez were nothing but smiles when they reunited at the 2011 MTV Video Music Awards to present the Best New Artist award (via M Live). 
Overall, Gomez is happy she met Lautner when she did and is thankful for their short-lived relationship, she said. "I went to Vancouver thinking I was going to focus on my work, but instead I got to meet him, and it ended up being the best thing ever." It's a far leap from how Gomez feels about other past lovers. In a 2021 interview with Vogue Australia, Gomez stated that "most of my experiences in relationships have been cursed ... because I felt so less than in past relationships, and never really felt equal."
We're happy Gomez has at least one romantic experience to look back on fondly.