Michael Jackson's Net Worth At The Time Of His Death Might Surprise You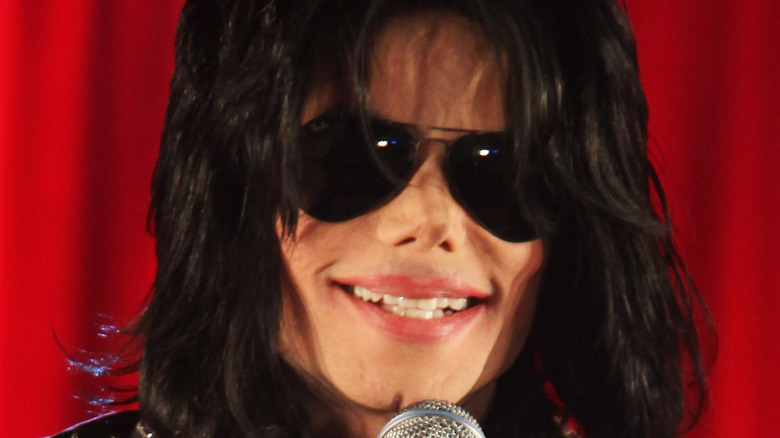 Tim P. Whitby/Getty Images
Michael Jackson was one of the biggest names in music for multiple generations. From his humble beginnings as part of his family's band, The Jackson 5, all the way through Jackson's legendary solo career, it seems there was no record he didn't turn into a major, chart-topping hit. The star turned the common music video into an art form, revolutionized choreography, and stayed true to his massive legion of superfans. 
Jackson's tragic death in 2009 didn't stop his fanbase from continuing to celebrate his legacy in countless ways (per History). From his own music to the massive catalog of classic hits he owned rights to, the Jackson Estate was assumed by many to be a gold mine. However, nothing was farther from the truth. 
The King Of Pop was disillusioned with his own financial situation and died deeply in debt. In the years since Jackson's death, however, his estate has been able to turn things around in a big way.
Michael became accustomed to living luxuriously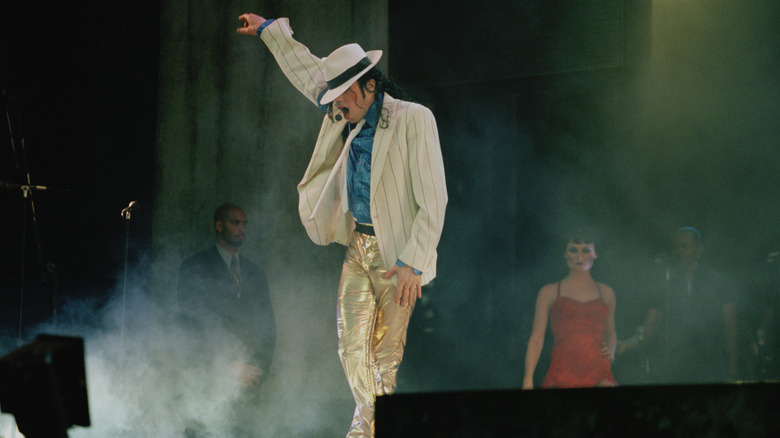 Dave Hogan/Getty Images
Michael Jackson developed a taste for the finer things in life as his star rose. He was known as an eccentric wealthy man who owned exotic zoo animals, not to mention his Neverland Ranch. His love for material things, coupled with his desire to give to charity, left Jackson in more debt than he knew. At the time of his death, his net worth was technically zero, because he owed approximately $500 million in various debts (per Celebrity Net Worth). 
The plan to get Jackson out of this financial situation was the 'This Is It' tour, which would have started as a residency at London's O2 Arena and led to a world tour. Accounting expert Arthur Erk estimated Jackson could have made as much as $1.5 billion by going through with the plan – a conservative estimate based on his earning potential for 260 shows over 37 months (per NME).
Sadly, it was the pursuit of this dream that would contribute to Jackson's death. The strenuous schedule needed to make that kind of show happen led to Jackson's reliance on prescribed medications to sleep. It was in that pursuit of sleep that he allegedly received a fatal dose of Propofol (per the Los Angeles Times).
Michael's estate has made billions in the years since his death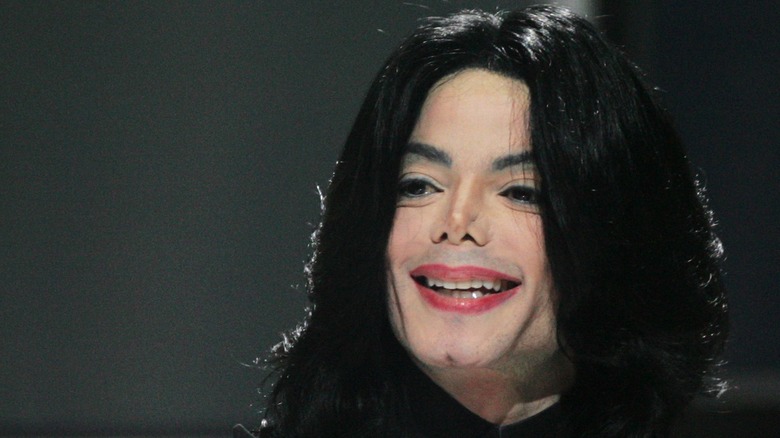 Dave Hogan/Getty Images
Michael Jackson was truly a one-of-a-kind entertainer, so it only stands to reason he made a lot of money. His total career pre-tax earnings in both life and death exceeded $4 billion (per Forbes). Nearly half of those earnings have come in since Jackson's 2009 death.
In fact, the star has been the highest earning dead celebrity for all but one year since his death, coming in second in 2012 to Elizabeth Taylor. As for how his estate has managed that, a number of projects centering Michael have been released in the 12 years since he died. Two Cirque du Soleil productions, "The Immortal World Tour" and "One," have raked in millions. In 2016, Sony Corporation bought out Michael's share of Sony/ATV for $750 million. In 2018, they paid another $287.5 million to acquire his portion of EMI Music Publishing catalog (per Money). 
When it comes to the beneficiaries of Michael's estate, it is currently split so that 40% of his earnings are split between his three children, Paris, Prince, and Prince II; 40% goes to his mother, Katherine Jackson; and 20% is distributed among various charities (per Rock Celebrities).