Royal Expert Reveals New Details About The Queen's Platinum Jubilee
Pool/Getty Images
Anyone who isn't British may be wondering what the heck is a royal jubilee? According to the royal family's website, "Royal Jubilees celebrate significant periods in monarchs' reigns and the national life." 
When exactly those are is complicated and something fans of "The Crown" noticed even the hit series got wrong when a voiceover said, "This is Jubilee Day, this is a day as grueling as the queen's coronation 25 years ago" (via Oprah Daily). In reality, the Silver Jubilee it was representing happened 24 years after Queen Elizabeth II's coronation.
The jubilee that is being planned currently is far more significant than most. Few monarchs have had a Golden Jubilee to celebrate 50 years on the throne. However, as an announcement on the royal family's website points out, "In 2022, Her Majesty The Queen will become the first British Monarch to celebrate a Platinum Jubilee, seventy years of service," a time period that started when she was only 25 years old.
When will the Platinum Jubilee be held?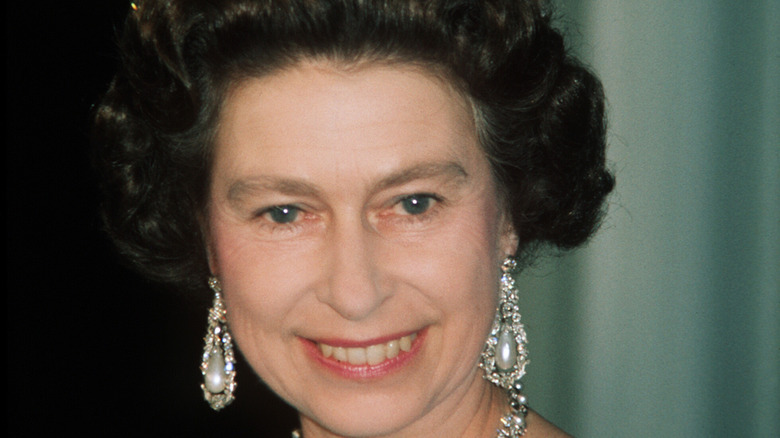 Anwar Hussein/Getty Images
As with jubilees of past monarchs, the celebration will involve travel, though possibly not as much as some in the past due to Queen Elizabeth's advanced age (via Harper's Bazaar). All of this will culminate in a four-day celebration in June. A perk for British citizens is that, per the royal family's website, Thursday, June 2nd to Sunday, June 5th, 2022 will be deemed an extended bank holiday so that everyone can participate in the merriment. 
Vanity Fair reported that the queen's Platinum Jubilee celebration will center around a carnival theme. Co-chair Nicolas Coleridge said, "It is set to be the nation's biggest celebratory event on the nation's grandest street for a long, long time." The details that have trickled in support that description. As Town & Country reported, Coleridge has referred to the pageant as a "reopening for the U.K." following repeat lockdowns during COVID. 
Meanwhile, The Telegraph quoted the cultural secretary, Oliver Dowden, as saying, "we will put on a spectacular, once-in-a-generation show that mixes the best of British ceremonial splendor with cutting edge art and technology."
What will the Platinum Jubilee entail?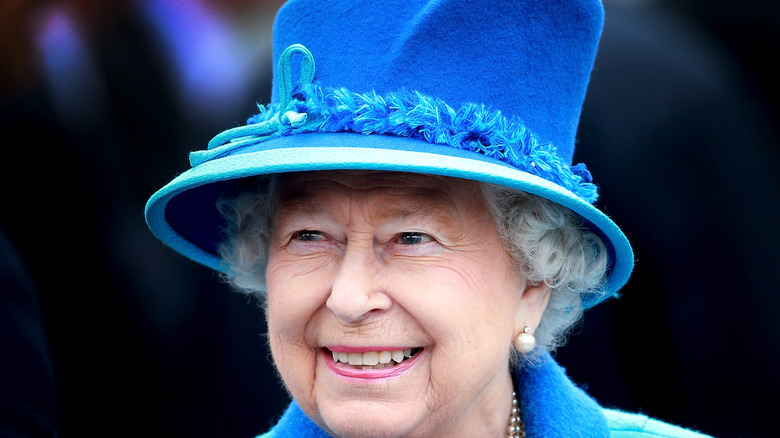 The events set to kick off with a birthday parade for Queen Elizabeth and finish with a Platinum Jubilee Pageant will also include a derby at Epsom Downs, a Platinum Party at Buckingham Palace, and even a jubilee lunch. The parade will feature "over 1,400 parading soldiers, 200 horses, and 400 musicians" according to the royals' website. A maypole made of a giant oak tree is also set to be a part of the festivities (per Vanity Fair).
The Guardian reports the pageant will include "a puppet dragon larger than a double-decker bus" as well as "a trapeze artist suspended underneath a giant balloon" in addition to plenty of dancers, acrobats, musicians, and even the live presentation of a fairy tale written just for the occasion. The $10 to $15 million price tag for the extravaganza to celebrate this record-breaking reign, which will honor each decade of Queen Elizabeth's s time on the throne, will be covered by private funding (via BBC).