Kate Middleton Has Reportedly Been Reaching Out To Meghan Markle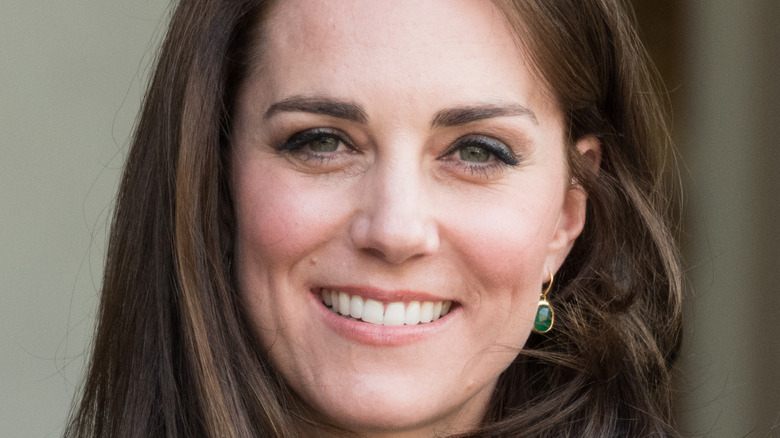 Shutterstock
While Prince William's relationship with his younger brother Prince Harry has been dominating headlines for months, little has been said about the relationship between their wives, Kate Middleton and Meghan Markle. The two women have been pitted against each other in the media following Harry and Meghan's engagement (via Insider). In March, sources told Us Weekly that the Duchesses hadn't spoken directly in over a year. "They were never that close, but the reason they're not speaking is because of the rift between Prince Harry and Prince William," a source stated. "Harry and William have communicated sparingly over the last year, but none of their communications have been friendly in quite some time. There is real animosity that the brothers have toward one another, and that has spilled over to Meghan and Kate's relationship, making it very hard for them to be friends or even friendly."
Earlier this year when Meghan and Harry sat down for a tell-all interview with Oprah Winfrey, the Duchess of Sussex weighed in on her relationship with her sister-in-law. "If you love me, you don't have to hate her. And if you love her, you don't have to hate me," Meghan stated. Meanwhile, sources claim that while Meghan and Kate "did get along" during "the beginning of their relationship," they found themselves in disagreement "when it came to the day-to-day of life in the palace." However, Meghan and Kate may have recently reconnected.
Kate has been sending Meghan gifts for baby Lilibet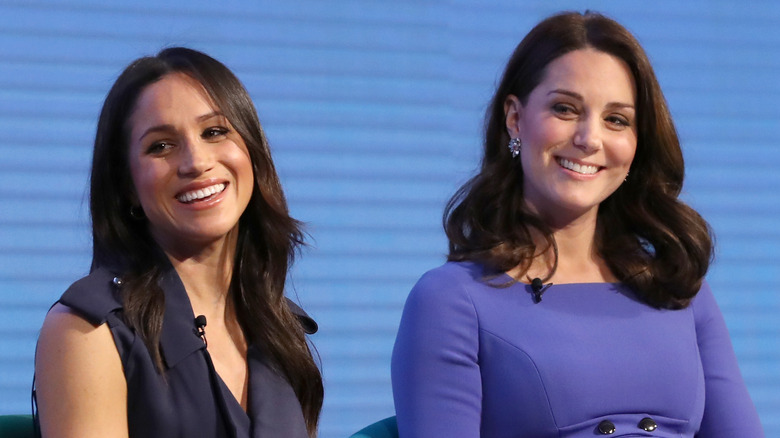 Chris Jackson/Getty Images
According to Us Weekly, despite the tension between Prince Harry and Prince Willliam, their wives Meghan Markle and Kate Middleton may be taking the necessary steps to help heal the rift within the royal family. Sources tell the outlet that Kate has extended an olive branch to Meghan and even reached out to her personally following the birth of her and Harry's second child, a daughter named Lilibet Diana. "Kate has been reaching out to Meghan a lot more since [Lilibet] was born, she's sending [notes and] gifts and trying to build up a relationship," the informant dished. In addition, the royals are also said to be trying to mend fences with the Duke and Duchess of Sussex by keeping them in the loop, although they have exited their royal duties and currently reside in California. "The firm has been instructing staffers to reach out more to Harry and Meghan to get them to soften a bit," the source added.
Meanwhile, Harry and William are set to reunite on Thursday when they both attend the unveiling of a statue in honor of their late mother, Princess Diana, on what would have been her 60th birthday. The Daily Mail reports that the brothers are set to have a private meeting following the ceremony, and many fans are now hoping that the Sussexes and the Cambridges will put their issues behind them and move forward from the disagreements of the past.