The Crazy, True Story Of How Mike Holmes Ended Up On TV - Exclusive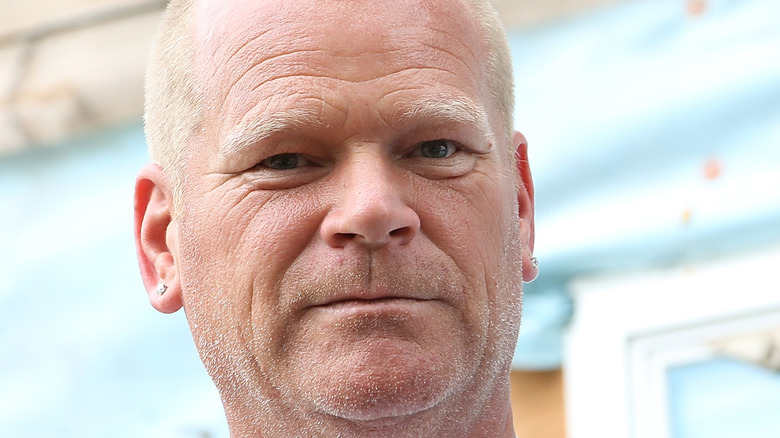 Monica Schipper/Getty Images
It seems as though Mike Holmes was always destined for a career on HGTV. (It becomes even more obvious if you take a look at his last name.) However, his sights weren't always set on being a TV star. "Not too many people know this," he said during an exclusive interview with The List. "But I got to know someone big at HGTV only because they wanted me to build them a custom home."
Before he ever made it big, Holmes was busy working as a contractor on various construction sites. When he got a call from the iconic network, he was looking forward to helping them put together a unique home — from safely behind the scenes. Yet, it was Holmes' behind-the-scenes work made major players at the network take notice. 
This contractor's claim to fame is a pretty crazy story, and we happened to be the very first ones to hear it from Holmes himself.
Mike Holmes was extremely hesitant about being on HGTV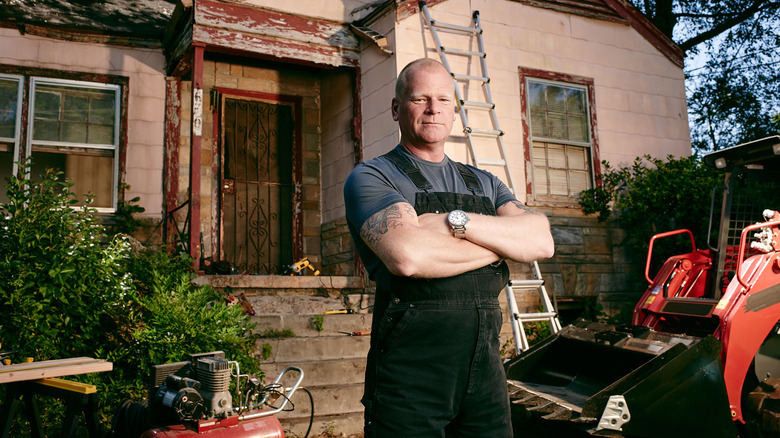 Fox/Getty Images
When Mike Holmes first stepped foot into the HGTV offices, he never knew he would walk out as a star. He had been called in to talk logistics for a home the network was working on. However, when Holmes began to instruct them on everything they needed to do, the executive nixed all of his input. As a professional contractor, Holmes wasn't too happy about that — and as we all know, he isn't afraid to be honest about it. "I said, 'You know what? This reminds me of the shows on your channel. Very bad information. I can't believe that you guys are airing crap shows like that. I've seen so many mistakes. I can tell when no permits are pulled,'" he told us. "And trust me, I went on for about 30 minutes straight."
Instead of being angry, the executive ended up being surprisingly impressed. "He jumped up out of his chair, and he said, 'I want a pilot right away!'" Holmes explained. "And I laughed my head off." He had no interest in ever being on screen.
After a bit of convincing from the executive — since Holmes would be able to help many more people through television — the contractor eventually decided that he would give it a shot. "That was the beginning of 'Holmes on Homes,'" he told us. Now, we get to see Holmes' honest words every week on HGTV.
Mikes Holmes' newest show, "Battle on the Beach," premieres Sunday, July 11 at 9 p.m. ET/PT on HGTV and discovery+.