How Meghan McCain Really Feels About Sarah Palin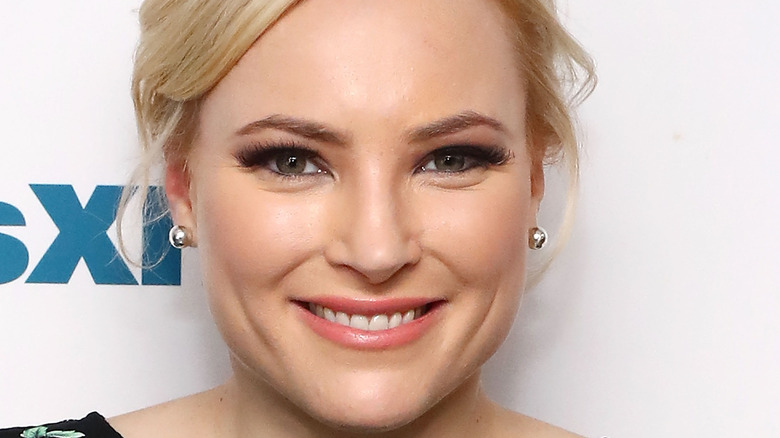 Astrid Stawiarz/Getty Images
When the late Senator John McCain picked Sarah Palin as his running mate during his losing 2008 presidential campaign, the former governor of Alaska joined his campaign as the vice-presidential candidate. Then, toward the end of the run, McCain's daughter, Meghan McCain, ended up getting banished due to her controversial nature, per The New York Times, while Palin, who was controversial too, continued. Meghan revealed how she truly felt about Palin and her family in her book, "Dirty Sexy Politics."
In the book, Meghan said that Palin was "the most beautiful politician I had ever seen." However, she continued, "I don't know anything about this woman, and neither does the rest of the country." Ultimately, Meghan nicknamed her the "Time Bomb," waiting for her to explode. After the failed campaign, according to ABC News, Meghan wondered if Palin ended up dooming her father to losing. Ultimately, Meghan determined that the loss wasn't Palin's fault, even though she felt the former vice presidential candidate created "drama, stress, complications, panic and loads of uncertainty" for her father's campaign.
Here's why Meghan McCain has 'conflicting feelings' about Sarah Palin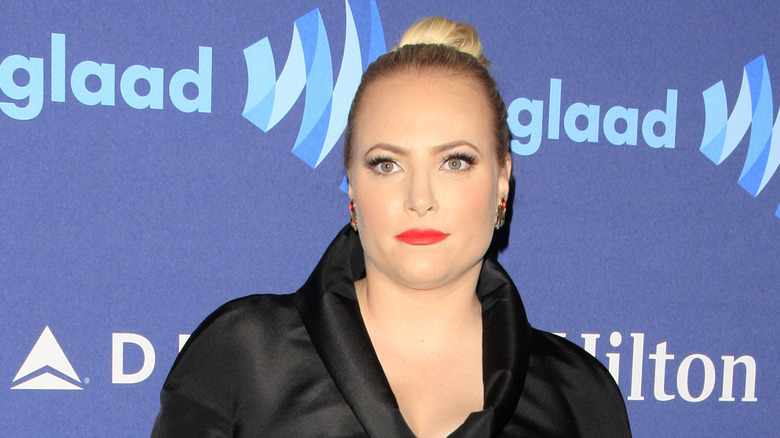 Shutterstock
Ultimately, Meghan McCain told George Stephanopoulos on "GMA" that although she was an unexpected choice for the vice presidential candidate, Sarah Palin didn't cause John McCain's campaign for president in 2008 to lose (via ABC News). "I do clearly state at the end that we did not lose because of her, and I'm speaking out now because I do have conflicting feelings about her. She brought so much momentum and enthusiasm to the campaign," Meghan said. Despite all that, the late Congressman's daughter said that her father choosing Palin illustrated the "line between genius and insanity."
Despite her the things she wrote about Palin in "Dirty Sexy Politics," Meghan revealed that she respects the former governor as "a Republican feminist" even though she said she's not at all like her father's former running mate. As for Palin, she supposedly never spoke to John McCain after he got cancer, and the family excluded her from his funeral, People reported. However, Palin reached out to Meghan in 2017, writing, "Please know we're praying for you, your mom, your brothers, sister ... please give the Senator a big hug from us." Meghan responded with, "Thank you so much for this kind note ... I will make sure to pass on your prayers and good wishes." 
In the end, it seems that Meghan respects Palin, but they don't appear to be close friends.