This Was Princess Diana's Favorite Way To Spend A Night At Home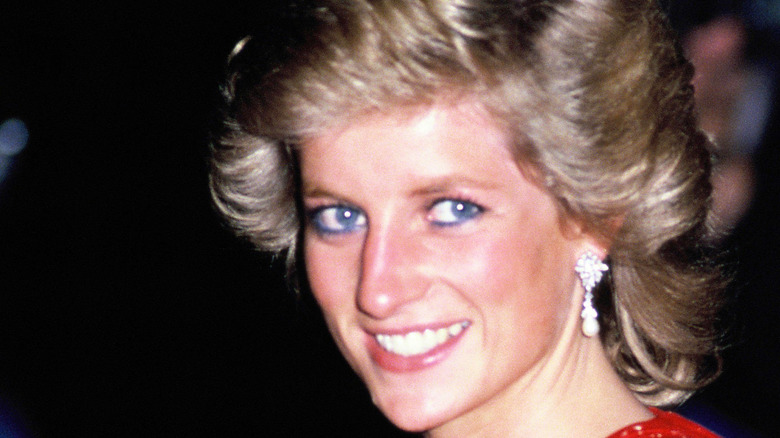 Georges De Keerle/Getty Images
Before her tragic death in 1997, Princess Diana lived a seemingly glamorous life attending black tie events and parties all over the world. But when she wasn't spending time with her sons, Prince William and Prince Harry, or supporting the various charities that were close to her heart, she reportedly enjoyed a quiet night at home relaxing in front of the television.
Edith Conn recalled how friendly the princess was when they met at a British Red Cross event in 1991. "She told me how highly she thought of the Red Cross and the wonderful work we do. And then we just chatted really," Conn told the Daily Mail. "She was so approachable because she was so relaxed. When someone is relaxed, you relax with them, and it just made the whole experience better."
The two then chatted about what the "People's Princess" would be doing later on that evening, and Diana's response was unexpected. "And to my surprise she said 'I'm going home tonight. I'm having beans on toast and watching 'EastEnders'!' I thought that was so funny," said Conn.
Diana truly was the 'People's Princess'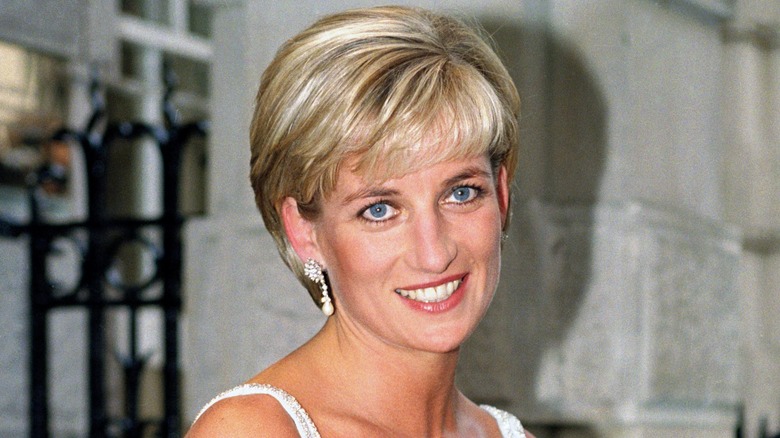 Antony Jones/Getty Images
Edith Conn remembers Princess Diana as someone who was not only "approachable," but  also someone who enjoyed a simple night at home watching one of her favorite television shows. The revelation comes just in time for what would have been Diana's 60th birthday. In honor of the day, her sons, Prince William and Prince Harry, unveiled a statue of their mother at the Sunken Garden in Kensington Palace. The statue shows her with three children to symbolize the "universality and generational impact" of her charity work (per the Independent).
Both William and Harry have carried on Diana's legacy through their own charitable endeavors. William co-founded The Royal Foundation with his wife, Kate Middleton. And Harry launched Archewell with his wife, Meghan Markle.
"Today, on what would have been our Mother's 60th birthday, we remember her love, strength and character – qualities that made her a force for good around the world, changing countless lives for the better," her sons' said in a statement (via the Independent). "Every day, we wish she were still with us, and our hope is that this statue will be seen forever as a symbol of her life and legacy."