Meghan Markle's Family Just Suffered A Loss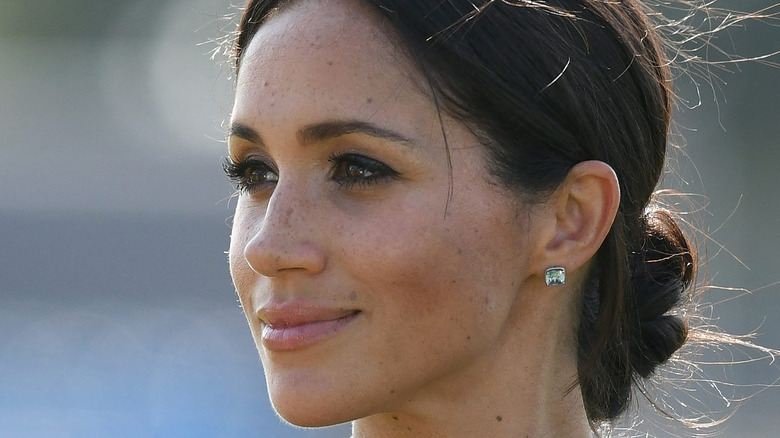 Shutterstock
It appears that Meghan Markle's time in the global spotlight is anything but over. The "Suits" actor has been making headlines for her ongoing strife with the royal family, from her and Harry's interviews to royal experts saying Markle never intended to stay in the family. She also recently gave birth to a daughter named Lilibet. As is true with everyone, Markle has her own truth, and all of her time in the press over the last several years has been her attempts at reclaiming her own voice and truth, with Harry doing the same thing.
Now, she's in the headlines for something incredibly sad and completely out of her control. A member of Markle's family has passed away at 82 years old (via the Daily Mail). Michael Markle, Meghan's uncle known to her and others as Mike, suffered a long fight with Parkinson's Disease that ultimately resulted in his passing. It's reported that Mike never met Harry before his untimely death.
Mike was 'very proud' of Meghan but still had concerns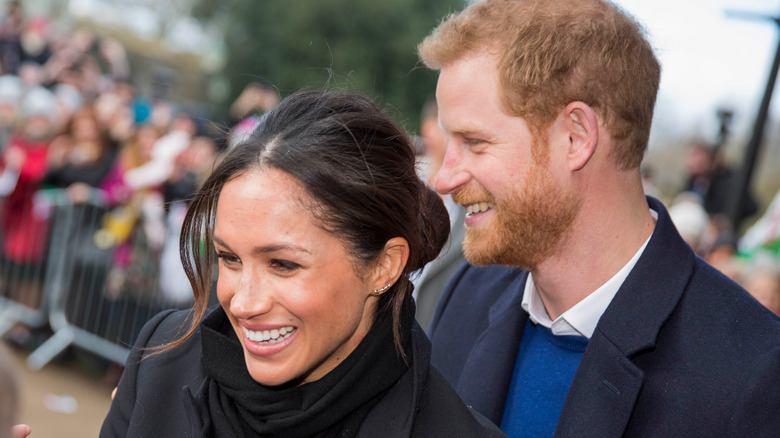 Shutterstock
Michael Markle served as a United States diplomat and was the older brother of Thomas Markle, Meghan's father (via The Sun). He used his diplomatic career to land Meghan an internship as a junior press officer in the United States' Argentine embassy when she was 20 years old. She was considering a career in international affairs at the time, and being a proud uncle, he wanted to help in any way he could. However, their relationship didn't remain peachy forever.
According to The Sun, Mike was "very proud" of his niece, but as she grew older, he feared that she grew a "chip on her shoulder." While Meghan grew into her own life, her family feared that she was turning her back on her American family, especially as he became closer with Prince Harry and his U.K. relations. "I don't understand her, the way she's treated her family. I'm not very fond of it," Mike explained to the Daily Mail.
While relations between the two weren't smooth, Mike kept this strife between the two and spoke highly of her to others. "He was quite well known in his community for being Meghan's uncle, and he would always stop for a chat to say how proud he was of her even though he didn't often agree with how she went about things," one source told the Daily Mail.
The Florida-born former diplomat wasn't the only family member that had strife with Meghan, though. According to The Sun, her father, Thomas, was caught selling photos of Meghan to the press, which resulted in their relationship becoming more tense. He ultimately did not walk her down the aisle in her wedding.