The Surprising Role Nancy Pelosi Just Gave To Liz Cheney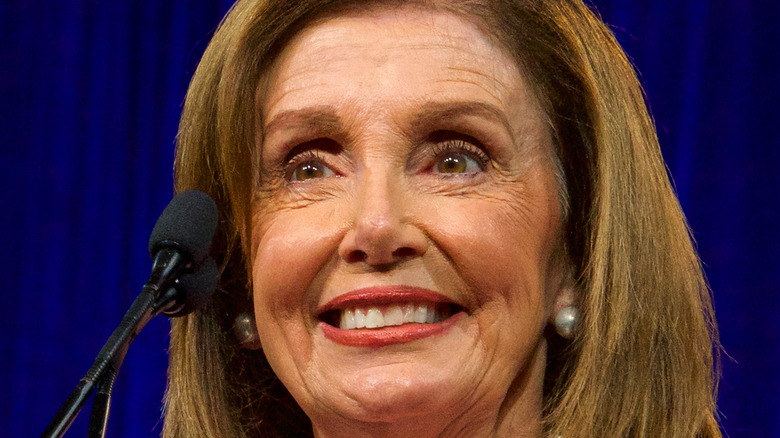 Shutterstock
When House Speaker Nancy Pelosi named eight members to the new special House Select Committee to investigate the attack on the United States Capitol that occurred on Jan. 6, 2021, Wyoming Republican Rep. Liz Cheney's name was on the list, according to NBC News.
Pelosi, a Democrat, and Cheney, a Republican, may be on opposite ends of the political spectrum but seem to agree on a few essential things. The attack on the Capitol back in January wasn't carried out by a group of innocent tourists, as some Republicans claim (via NBC). The two also agree that the riots should be thoroughly investigated.
In fact, Cheney voted to establish a special commission to get to the bottom of the Jan. 6 attack in May, according to Insider. That bill died in the Senate when Republicans filibustered it (via ABC News). Cheney was also one of two Republicans to vote to form the new House committee on June 30. The other Republican was Adam Kinzinger. Both Republicans also voted to impeach former President Donald Trump after the riot, believing he incited it (via CBS News).
Liz Cheney is honored by Nancy Pelosi's appointment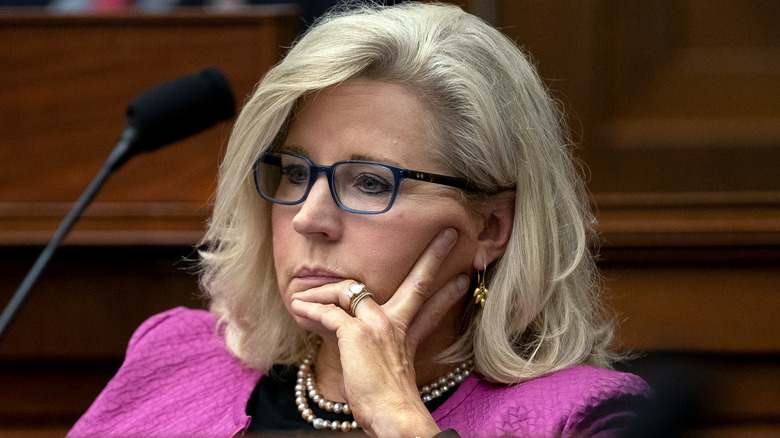 Bloomberg/Getty Images
After Speaker Nancy Pelosi's announcement, Rep. Liz Cheney issued the following statement: "I'm honored to have been named to serve on the January 6th select committee. Congress is obligated to conduct a full investigation of the most serious attack on our Capitol since 1814. That day saw the most sacred space in our Republic overrun by an angry and violent mob attempting to stop the counting of electoral votes and threatening the peaceful transfer of power."
The statement continued, in part, "What happened on January 6th can never happen again. Those who are responsible for the attack need to be held accountable and this select committee will fulfill that responsibility in a professional, expeditious, and non-partisan manner" (via Cheney.House.gov).
Earlier in the morning, before Pelosi named the eight members she chose for the committee, Republican Minority Leader Kevin McCarthy had a warning for any member of his caucus who would accept the Speaker's appointment.
McCarthy said that he would strip any Republican member of their House committee assignments should they decide to sit on the Jan. 6 select committee. Adam Kinzinger had said if he was named, he would consider serving (via CNN). Liz Cheney, daughter of former Vice President Dick Cheney, had already been stripped of her Republican leadership position in May for speaking out against Donald Trump after the Capitol attack (via The Wall Street Journal).