The Truth About Meghan McCain And Abby Huntsman's Relationship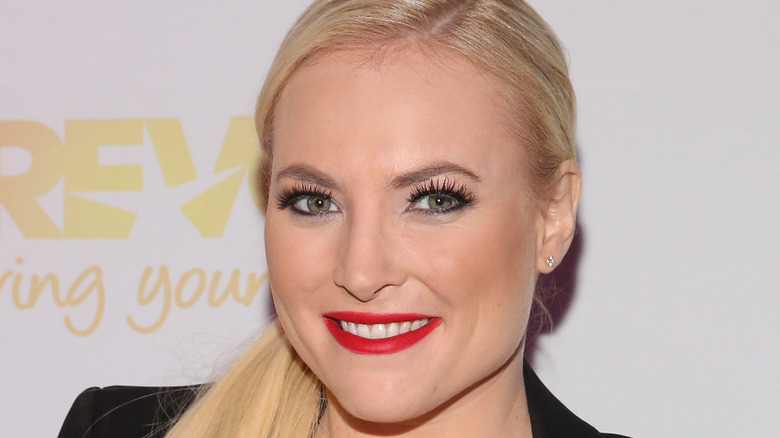 Robin Marchant/Getty Images
After almost four years of co-hosting duties, Meghan McCain has decided to walk away from "The View" (via The Guardian). Throughout her time on the hit daytime show, McCain has been known for her oftentimes contentious relationships with some of her co-stars, including the former "The View" panelist Abby Huntsman, with whom McCain shares a longstanding friendship. 
Speaking on "Watch What Happens Live" back in January 2020, McCain opened up about her relationship with Huntsman, revealing that things haven't always been so rosy. According to People, the conservative revealed to "WWHL" host Andy Cohen that she and Abby "have been friends for over 10 years" and had previously worked together at Fox. 
"Part of the reason she came to 'The View' is because we were friends. We are still very good friends. We are very close," McCain revealed. "I just talked to her yesterday morning. She's campaigning with her dad. I think she was genuinely conflicted about her dad running for governor and her not helping, and that is the reason why she left." However, appearing on the late-night talk show, McCain also revealed that she and Huntsman had previously had a falling out.
Meghan revealed that she and Abby once got into a fight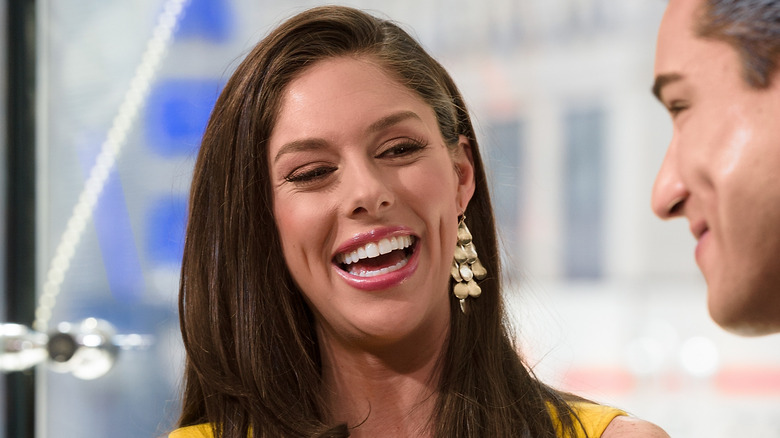 D Dipasupil/Getty Images
Opening up to "Watch What Happens Live" host Andy Cohen, Meghan McCain continued, "We did get in a fight, which is a very small fight and a friend fight. And all friendships have ups and downs." Despite the fallout, McCain had nothing but kind words for her former co-host when commenting on Abby Huntsman's exit from "The View" back in 2020, suggesting the pair are still good friends, per People. "This has been a really, really rough few weeks for me because I didn't want her to go, selfishly, because I thought she was an amazing co-host and just having a friend there has been lovely," she added.
McCain also showed support for Huntsman on Instagram shortly after news of her departure from "The View" broke. "Wishing my amazing friend and co-host @HuntsmanAbby nothing but the best on her next chapter! @theviewabc is less without you and your light," the caption read. "I wish you, your family, & your father #JonHuntsman's campaign all the absolute best. He's lucky to have you officially lead his team!"
As mentioned, McCain herself decided to quit "The View" in July 2021. Per The Guardian, McCain joined the daytime hit back in 2017 and announced she would be leaving the show on July 1. Speaking to her co-hosts, McCain explained that walking away was "not an easy decision" to make and cited the birth of her daughter Liberty as her primary reason for leaving the show.