A Rumored Taylor Swift And Adele Collaboration Has Fans In A Frenzy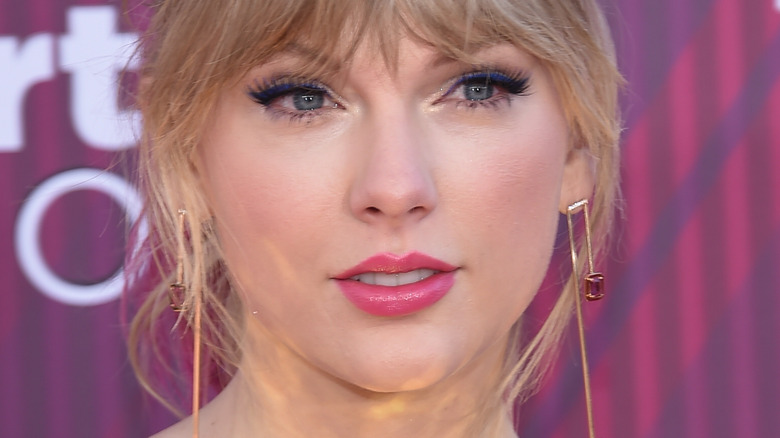 Shutterstock
Music heavyweights Taylor Swift and Adele are rumored to be collaborating on a song together, sending fans of the Grammy Award-winning pair into a frenzy. According to Elle, rumors of a potential collab emerged when fans noticed that Adele and Swift are registered as songwriters together on a track named either "Broken Hearts" or "Shattered Hearts" via the Society of European Stage Authors and Composers. 
Naturally, the revelation spread like wildfire online, and fans of both singers appear to be very excited about the possibility of a collaboration between the pair. "If the 'taylor swift ft. adele' is true, i just know it will end careers," one Twitter user wrote in response to the news, while another fan added, "Adele and Taylor collab omg the charts are shaking as we speak."
But, are the rumors of an Adele and Taylor Swift duet actually true? Well, according to one source, fans shouldn't get too excited.
Is there any truth to the Adele and Taylor Swift rumors?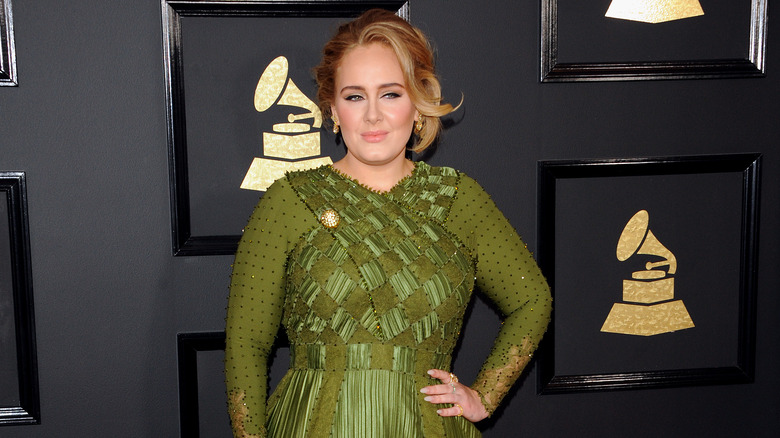 Shutterstock
Speaking to E!, a source revealed that "there is no truth" to the rumored collaboration. However, fans of both singers have a lot to look forward to in terms of new music, with Adele's highly anticipated new album expected to drop any minute. Elsewhere, Swift also recently released her latest collaboration "Renegade" on Friday, July 2, which she recorded with Big Red Machine. 
Although an Adele and Taylor collab doesn't appear to be in the cards just yet, it wouldn't come as a surprise if the pair were to team up for a song in the future. According to Elle, the duo appear to share a close friendship, and Adele previously attended Swift's "Reputation" arena tour in London back in 2018. 
Speaking previously to Time magazine, Adele also shared her adoration of the "You Belong With Me" singer, telling the publication that she loves how "powerful" Swift is. "I love her... We'll get lumped together now because of it, but I think we would both feel the ability to say yes or no to things even if we weren't successful," Adele commented.