Toby Keith's New Fourth Of July Song Is Raising Eyebrows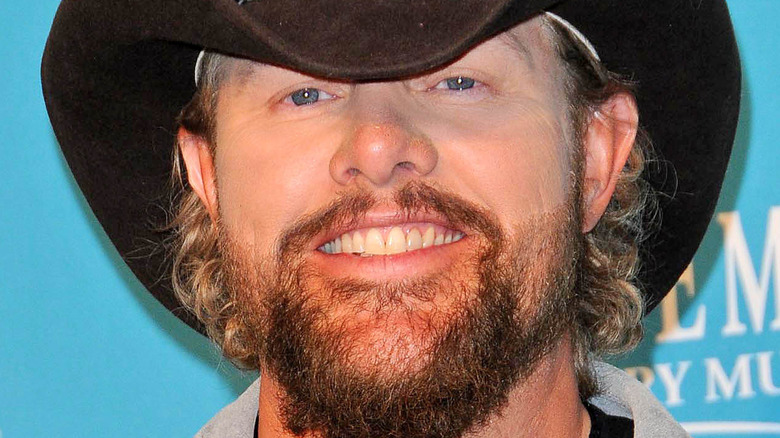 Shutterstock
Independence Day is a celebration filled with parades, picnics, fireworks, and tons of patriotic songs. Even if you never listen to them the rest of the year, it's hard not to be stirred by the familiar anthems when they're played on July 4. From centuries-old classics ("America the Beautiful" and "Stars and Stripes Forever") to newer offerings (Neil Diamond's "America"; Lee Greenwood's "God Bless the U.S.A."), they were all composed to pay tribute to the cheeky batch of colonies that decided to split from Great Britain a while back. 
One brand-new addition to the Fourth of July repertoire comes courtesy of country star Toby Keith, who just dropped "Happy Birthday, America." Despite its title, the song (seen here on YouTube) is anything but a joyous toe-tapping anthem. Its pleasant start — "Happy birthday America / It's the Fourth of July" — quickly turns somber: "I get to wake up in your freedom / But sometimes I wonder why / Seems like everyone's pissin' / On the red, white and blue / Happy birthday America / Whatever's left of you."
The song reminisces about the country's wartime glory days ("France would just be part of Germany now / If it weren't for you") and worries that America may be too fractured to answer the call of duty again in the future. He laments that people are trying to turn the country "to something other than yourself." The only answer, he muses, may be divine intervention: "Without the helping hand of God / Your days are numbered, my old friend."
Will Keith's song be a wake-up call for national healing?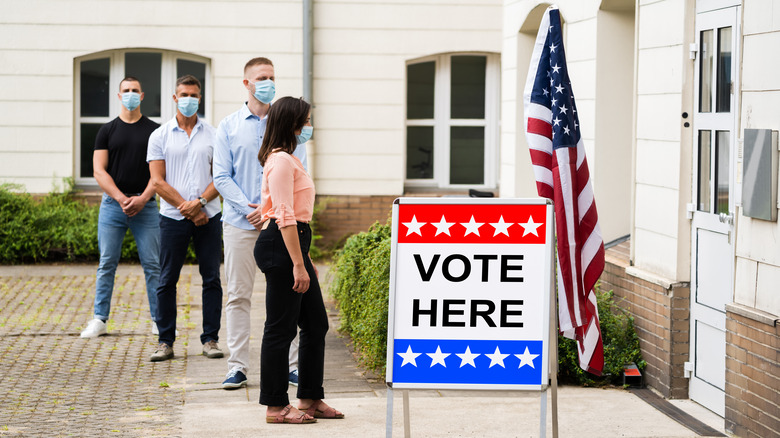 Shutterstock
Droves of fans are cheering and echoing his sentiments. The lyric video for Toby Keith's "Happy Birthday, America" has already been viewed nearly half a million times, and more than 1,000 followers are responding with comments such as "It's made a 300-pound 58-year-old man cry," "Toby expresses what so many Americans are feeling!" and "We know that when the king of patriotism is so disheartened, we're in deep [poop emoji] as a country."
Keith's lyrics about America's former greatness and respect for the flag seem designed to tug at the hearts of his conservative listeners. However, as Rolling Stone points out, it's not entirely a partisan song. While he blames the left for "all the broken-down cities," he goes on to say, "And the right can't seem to get it right / Most of the time." He finishes with a lament that today's elections are just a choice between "the lesser of two evils." 
The country star explained the origins of the song to The Music Universe: He composed it last Independence Day while enjoying a fireworks display from a boat. A friend wished him a happy July 4, and he responded, "Happy birthday, America — whatever's left of you." The rest came easily. "It had been a screwed up 18 months," Keith said. "I was seeing both sides having concern over the end of democracy. We've fought and divided almost to the point it's only about power and winning." 
Will Keith's song be a wake-up call for national healing, or simply fade into memory on July 5? That's something only we can determine.