The Story Behind Jennifer Lopez's New Song Cambia El Paso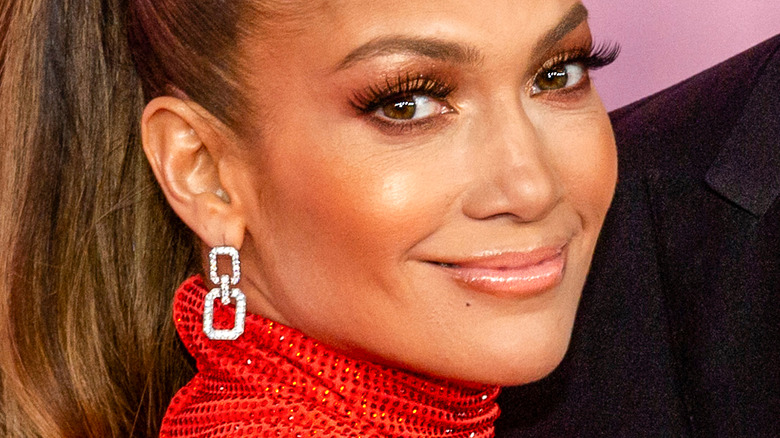 Shutterstock
After a tumultuous year, Jenny From the Block is releasing a new song to commemorate the period of change in her life. Speaking on SiriusXM's "Pitbull's Globalization" show, Jennifer Lopez shared the story behind her new song "Cambia El Paso." It's all about embracing the changes life brings and remembering how to enjoy yourself. 
"The song is about change and not being afraid to take the step," she said on the show. The song's title, "Cambia El Paso," translates to "change the step," a fitting metaphor for Lopez's approach to life and her recent experiences. "Like, just take the step, advance, do what you need to do. If something's not feeling right, whatever it is in your life, like, just make that move and dance," she explained. "Dance is life, and joy and happiness."
Lopez went on to explain that she isn't just referring to the physical act of dancing, but the whole mindset that comes with it. "I'm talking about something else. All she wants to do is just dance, dance, dance, dance again," Lopez explained. "You gotta live. You gotta be yourself. You got to be happy. And that's what the record's about."
A new phase in life for J.Lo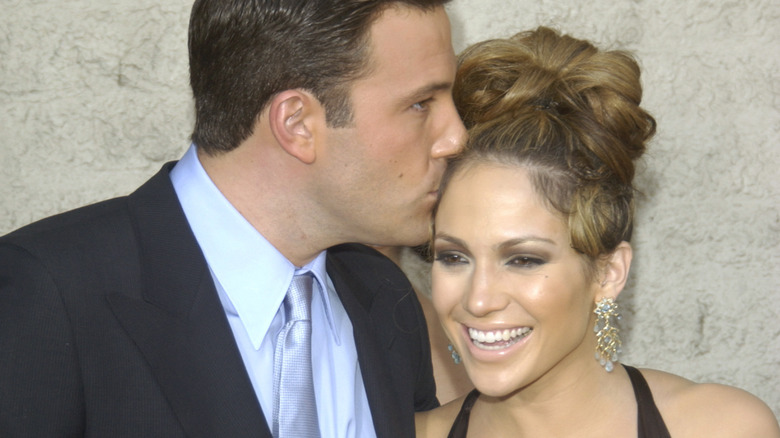 Shutterstock
The new song came shortly after Jennifer Lopez's highly publicized split from fiancé Alex Rodriguez and reunion with ex Ben Affleck. The whirlwind rekindling of Bennifer has also sparked some other potential changes in J.Lo's life, including rumors of a planned move to the Los Angeles area. TMZ reported that Lopez was reportedly looking at schools in LA, close to Affleck's Brentwood home.
Reconnecting after their 2004 breakup, Lopez and Affleck are wasting no time getting serious. Friends of the couple have described the two as "soulmates." "They love being together and the weekends away they had been spending together have really sealed the deal. Friends say they can see them staying together forever this time around. They are soulmates and always have been," a source reportedly told Us Weekly.
And Lopez's and Affleck's kids were a big part of what got the two back together, "Ben is great with kids and that is what really rekindled J.Lo's attraction to him. She saw how well he treated and interacted with her kids and fell back in love with him," the informant dished.
With so much exciting change on the horizon, it's not surprising that J.Lo channeled her feelings into new music. A change in step, indeed!