The Real Reason Macaulay Culkin Turned Down The Big Bang Theory Three Times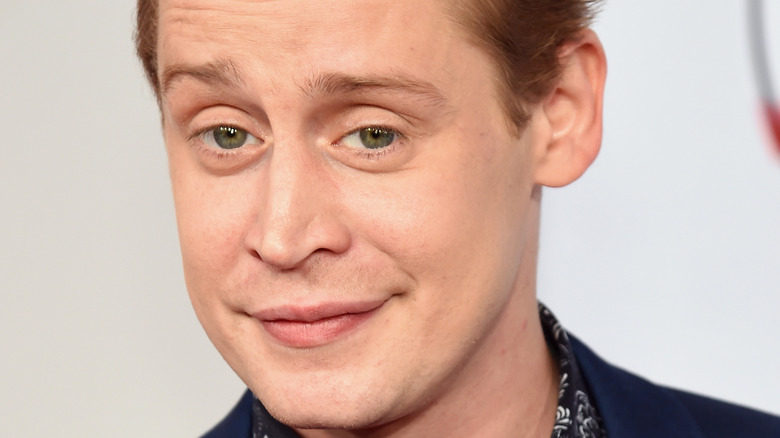 Kevin Mazur/Getty Images
"The Big Bang Theory" was one of the biggest television shows of all time. Fans loved the hilarious comedy series, which centered around a group of nerdy scientists and the gorgeous girl that lived next door. The show starred Jim Parsons, Johnny Galecki, Kaley Cuoco, Kunal Nayyar, Simon Helberg, and later added the likes of Mayim Bialik and Melissa Rauch (via IMDb). The show ran for 12 seasons on CBS and quickly became a hit, per TV Insider. "I recall feeling like I was walking on a tightrope for that first audition. The dialogue was so dense — to me, at least — and had lots of multisyllable words. I had never met Johnny, [but] as soon as we read through the scene, I thought he was the one. I just felt it. Thankfully, everyone else agreed," Parson recalled in 2019 of landing the role on the show.
In addition, Galecki reminisced about getting the casting just right and reshooting the pilot. "It felt very natural, almost musical, [to reshoot] the pilot when Kaley was on board with Simon and Kunal. It felt like a band you'd been playing with for years. And everything that everyone did complemented what someone else had to do. It was just fantastic. There's no recipe for that kind of chemistry," he confessed. While it's hard to imagine anyone else playing the iconic "TBBT" characters, actor Macaulay Culkin revealed that he was heavily pursued for a role in the series.
Macaulay Culkin had no interest in The Big Bang Theory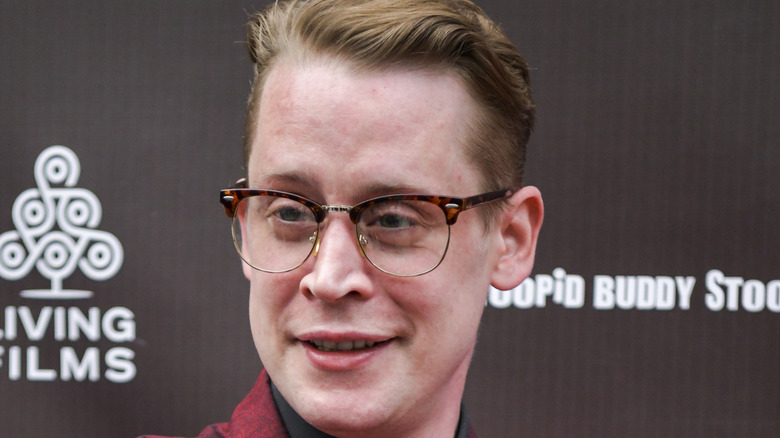 Rodin Eckenroth/Getty Images
Macaulay Culkin shot to fame during his childhood in films such as "My Girl" and "Home Alone" (via IMDb). However, he also nearly starred on one of TV's biggest shows. Culkin told Joe Rogan back in 2018 that he turned down a role on "The Big Bang Theory" three different times before the show went into production (via People). However, he turned down the role because he didn't like the way the pitch sounded.
"They pursued me for The Big Bang Theory," and I said no. It was kind of like, the way the pitch was, 'Alright, these two astrophysicist nerds and a pretty girl lives with them. Yoinks!' That was the pitch. And I was like, 'Yeah, I'm cool, thanks.' And then they came back at me again, and I said, 'No, no, no. Again, flattered, but no.' Then they came back at me again, and even my manager was like twisting my arm," the actor admitted. Although the show went on to become very successful, Culkin says that he doesn't have any regrets about passing on the role. "I'd have hundreds of millions of dollars right now if I did that gig," Culkin said. "At the same time, I'd be bashing my head against the wall." While some fans would've liked to see Culkin on the series, others can't imagine anyone else in the parts of Sheldon, Leonard, Raj, or Howard.