The Truth About Gal Gadot And Chris Pine's Relationship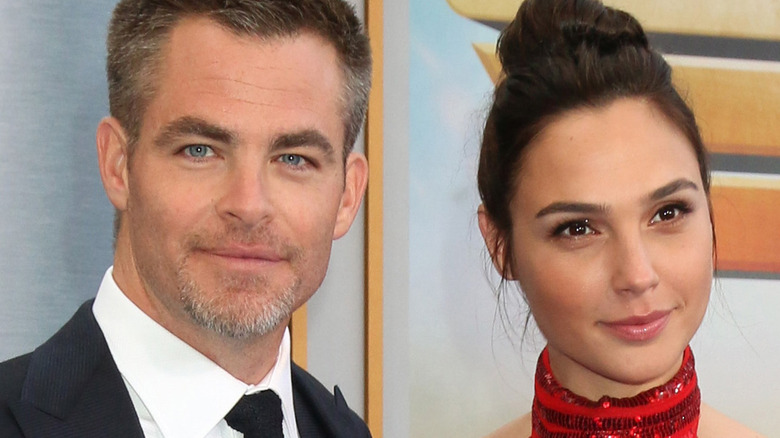 Shutterstock
In DC's 2017 and 2020 "Wonder Woman" movies, stars Gal Gadot and Chris Pine have such an effortless romantic chemistry on-screen that one would think they have a romance off-screen as well, but that couldn't be further from the truth. In fact, each star has their own love life, but that doesn't mean their friendship isn't real.
Gadot is married to former real estate developer and current movie producer Jaron Varsano (via CheatSheet) and gave birth to their third daughter, Daniella, on June 29, 2021. The baby girl joins sisters Alma and Maya (via People). Gadot was famously pregnant with Maya while shooting the first "Wonder Woman" movie. As for Pine, he has been dating British actress Annabella Wallis since 2018, according to Bustle.com. That doesn't mean Gadot and Pine don't light up the screen with one another as Diana Prince, aka Wonder Woman, and her American hero Steve Trevor.
Gal Gadot and Chris Pine won their Wonder Woman roles without ever meeting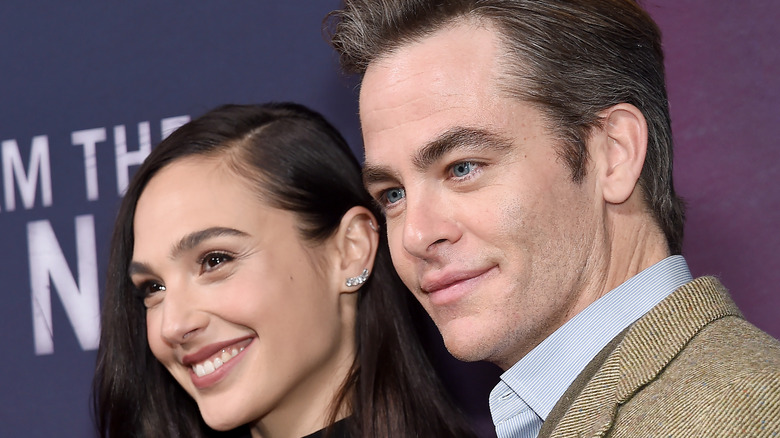 Gregg Deguire/Getty Images
"Wonder Woman" director Patty Jenkins didn't even feel the need for Gal Gadot and Chris Pine to audition together when she was casting the first 2017 film. While Gadot was cast as Diana before Pine won the role of Steve, Jenkins just went on instinct.
"I was just so sure that he was the one that it wasn't really until I was on set and then you saw the two of them together that you saw how great," Jenkins told Entertainment Weekly. "I don't know that anybody ever expected that they would be so great that I think that they're one of the great on-screen romances."
Jenkins told the stars she wanted them to re-create a "Casablanca"-like feel for their film romance, and Gadot told EW that she found it to be both natural and easy due to her friendship with Pine.
"With Chris, it was super organic and it was such an easy back-and-forth, it felt like a dance," she said. "We didn't even feel like we were recreating something, we felt like we created it on the spot."
Pine has nothing but praise for his co-star, which is probably what makes their fictional relationship so pleasurable to watch. "That kind of bubbly, bright, loving, kind, curious person is really who Gal is," he told Entertainment Weekly. "I was just continually blown away out of the first [film], and even more in the second."