Meet Deacon Phillippe, Reese Witherspoon's Son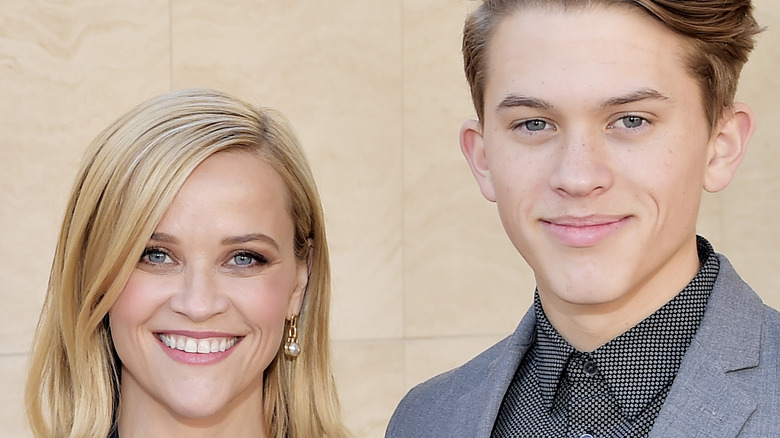 Stefanie Keenan/Getty Images
Talent and good looks certainly run in the family for Reese Witherspoon and her ex-husband, actor Ryan Phillippe. 
The couple's son, Deacon Phillippe, is the spitting image of his father and has been making waves with an Instagram photo his mother posted on June 30, 2021. The snapshot is of the two of the mother-son duo where the resemblance to Ryan is uncanny. But there's more to Deacon than just his looks. He's also a music producer who released his first tracks in 2020.
As fans of the famous family may know, Deacon is the former couple's second child, with Deacon's older sister, Ava Phillippe, as their first. The rising producer was born in 2003, and while his parents divorced when he was only five years old, he remains close to them both and can often be seen in social media snaps with his mom (via Closer Weekly). 
In an April 2021 Instagram selfie of Witherspoon and her oldest son at the beach, she wrote, "Not enough words to say how much I love this guy. The way he looks at the world inspires me every day."
Deacon is ready to build his music career
Many people don't know that Deacon Phillippe exclusively worked on his debut album while self-quarantining during the coronavirus pandemic. Following the July release of his first single ""Long Run," Phillippe admitted to Interview Magazine that he is ready to branch out and start collaborating in person.
"All the music I've made this summer has been done digitally, for the most part," he told the outlet. "As things open up, I'm looking forward to collaborating with people I haven't met yet. I feel like the best records are made in person." He also explained his preference to being behind the scenes though his parents love being in front of the camera.
"When I was listening to the radio in the car with my dad, something just clicked," Deacon told Interview. "I realized there's more to making music than just being a vocalist, and that a lot of times it's the production that makes me feel something. I asked my dad about how it works, and he taught me all the stuff he knew, and then I started watching YouTube videos."
Deacon may act in the future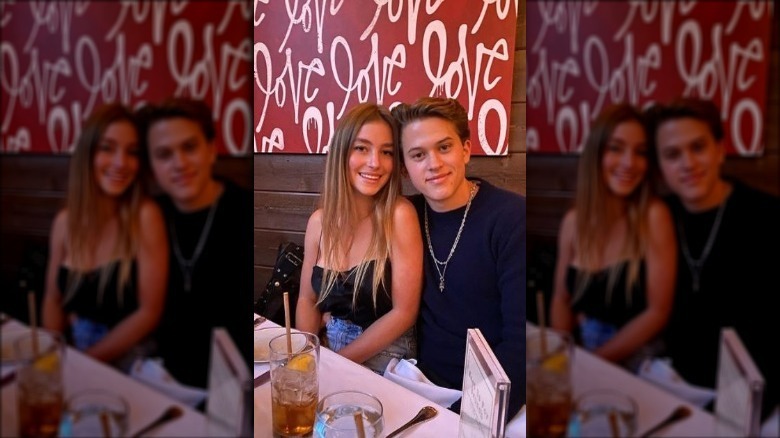 Charley Gallay/Getty Images
Deacon Phillippe was creating music in mom Reese Witherspoon's basement, according to Billboard, when Norwegian music producer Kygo caught one of his tracks on social media and contacted him.
"The fact that Kygo DM'd me about it and that I got to hear his compliments on the song. He's a huge musical inspiration for me, so it just really came full-circle in a way, because he had helped me put out on the song on his label," Deacon told Billboard. "To hear him say congratulations just made me feel like, 'Wow, this is something that's really going to start to get going for me.' It gave me a lot of motivation."
According to Interview, "Long Run," which features the vocals of Nina Nesbitt, made it into the top 20 on iTunes after its release. But would Deacon ever consider following in his famous parents' footsteps at some point in his life?
"That's definitely something I'm interested in," he told Interview, while still having some reservations due to actors not having private lives. "From the time I was really young, I remember paparazzi being around. I don't really know what it's like not to be seen by the public."
But the rising star still has time to decide. In the meantime, he's enjoying his family and his longtime girlfriend Marine Degryse (pictured).