The Surprising Job Pierce Brosnan Had Before He Was Famous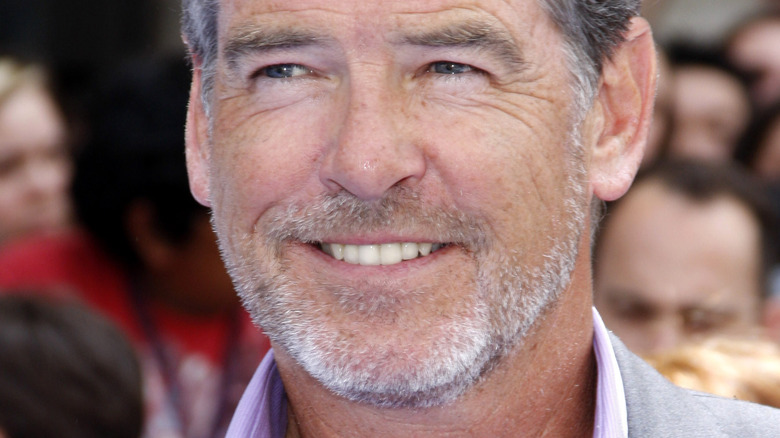 Shutterstock
Depending on what generation you're from, you either remember Pierce Brosnan as private investigator Remington Steele, super-spy James Bond, or Sam, one of the singing potential baby daddies in "Mamma Mia" (via IMDb). The prolific actor has a whopping 100+ credits to his name spanning 40 years. The Irish-born actor always seemed destined to be a star but it was a stroke of luck when he went from understudy to lead in a Tennessee Williams play that really provided the actor the confidence he needed. He told The Guardian, "That made me hungry to be an actor. Once I found the world of acting, I clung to it with all my heart. It was liberating. 
With 40 years of success as an actor, it's hard to imagine the "Eurovision Song Contest: The Story of Fire Saga" star as anything but a consummate storyteller. Well, it turns out acting wasn't Pierce Brosnan's first gig. And the incredibly dangerous job he held for three years before finding a reliable paycheck for his acting skills is shocking (via Flip The Movie Script).
Pierce Brosnan did this crazy job for three years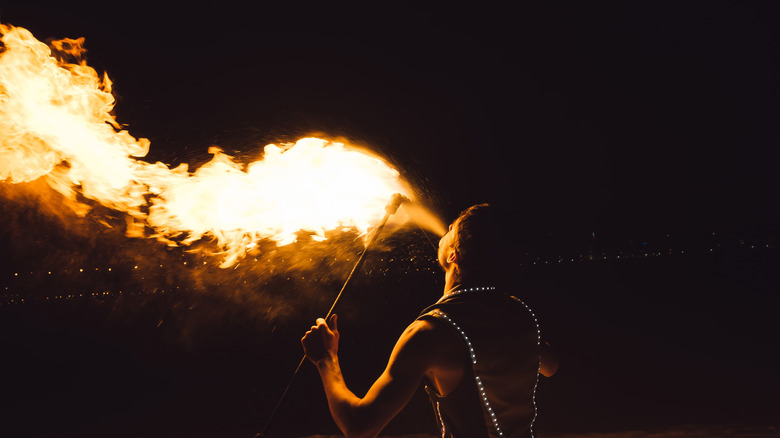 Shutterstock
Pierce Brosnan was once a fire eater. Yes, a real live fire eater, not an actor playing one, according to Flip The Movie Script. Years earlier, a teenage Brosnan was taking an acting workshop when he came across an instructor teaching the flaming talent. His reasons for joining the class may have been less than noble. He admitted to The Guardian, "There was a big group of people in there but I noticed that there were women and they had their tops off. So I thought I'd join in."
He went on to explain, "This guy was a street performer and he was teaching us how to put the flames across the chest and the young ladies had to take their bras off." Well regardless of the reason he started, Bronson found he was good at eating fire. His efforts were spotted by a circus agent who signed him to a three-year run under the big top (via Ireland Calling).
Why did Pierce Brosnan vow never to use this skill again?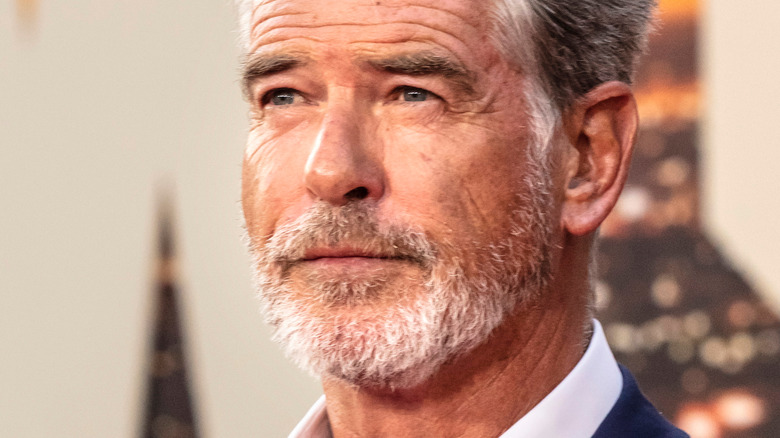 Shutterstock
Pierce Brosnan got a chance to put that early job experience to good use later on when he got to show off his fire-eating skills on an episode of "Remington Steele," titled "High Flying Steele" (via IMDb). His next attempt to showcase his unusual talent was on "The Muppets," and it turned out to be his last as well, as he told Men's Journal in 2017. In explaining that he can indeed breathe fire, Brosnan said that during the "Muppets" performance, the props guy substituted a fuel Brosnan hadn't worked with before and it had dire consequences: The flames came back into his mouth.
Since he's hung up his daredevil hat, you may have to settle for his other surprise hidden talent. Brosnan divulged to The Irish Times last year that before fire-eating, he was "good at art." "I left school with a cardboard folder of drawings and I got a job as a trainee commercial artist," he explained. Unlike fire-eating, it seems art is something he's kept up with over the years as many of his paintings can be seen on his own personal website.