The Trendy Makeup Brand That Puts Skincare First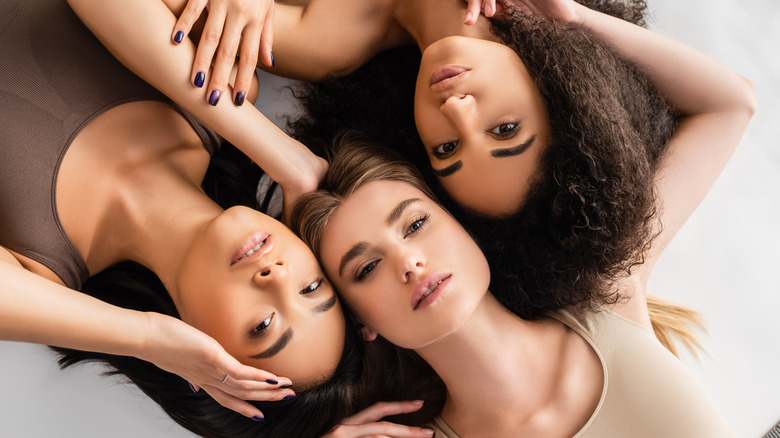 Shutterstock
Piling on pounds of makeup not only looks cakey, but it can actually be pretty unhealthy for your skin. As most staple makeup brands have skincare in the back of their minds when it comes to ingredients and breathability, sometimes even a thin layer can lead to breakouts. That is until Youthforia came into the picture.
Founded by Fiona Co Chan, Youthforia is an Asian-owned makeup brand that launched in 2020, and has been on the rise ever since. They're super into caring for and saving the environment, which we love. And with environmentally friendly and skin-friendly ingredients, they've already begun making a mark in the beauty industry and on social media. "Caring about and being kind to the planet is cool and important and so is using safe stuff on your skin," reads Youthforia's About Us page.
With only two beauty products — the BYO Blush and Dewy Gloss — on the roster so far (not including two tools and a striking makeup bag), they've already got bestsellers on their hands! Among the nearly 200 five-star reviews (or love letters) on the BYO Blush, one reads, "I am pretty serious about my skincare and this was the perfect product. I didn't have to worry about it being patch or coming off because of how natural of a glow it gave me."
Um ... sign us up!
What ingredients are in Youthforia's makeup?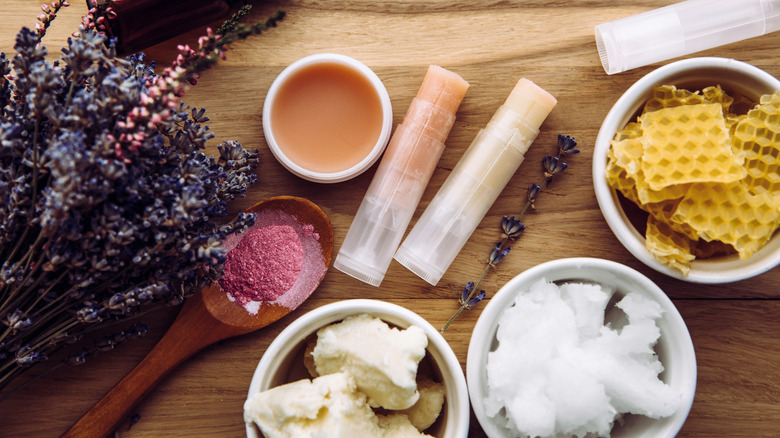 Shutterstock
Youthforia founder Fiona Co Chan believes that being selective with ingredients plays a huge part in making makeup that's actually good for your skin (via Byrdie). During the development stages, Chan even slept in the products to see how they affected her skin overnight (via Youthforia). The results? Her skin improved. We all know the rule to not sleep in your makeup, but somehow Chan turned makeup into something beneficial for the skin. Genius.
"Makeup is an extension of skincare," reads Youthforia's site. "And sleeping in our lab samples is a huge part of our testing process."
If you take a look at the makeup products on Youthforia's site, you'll notice each one has a section labeled "Ingredient Check." Products like their best-selling Dewy Gloss are held in biobased, recycled plastic containers and include ingredients such as avocado oil and various fruit and flower extracts — essentially, everything your skin would love!
"We can make makeup that's good for your skin by being really selective with ingredients and thinking very clearly about how all the ingredients will interact with the skin," Chan told Byrdie. "With Youthforia, we try to formulate without fossil fuels. Our lip glosses are made out of 100% renewable ingredients." 
Youthforia was curated with the skincare consumer in mind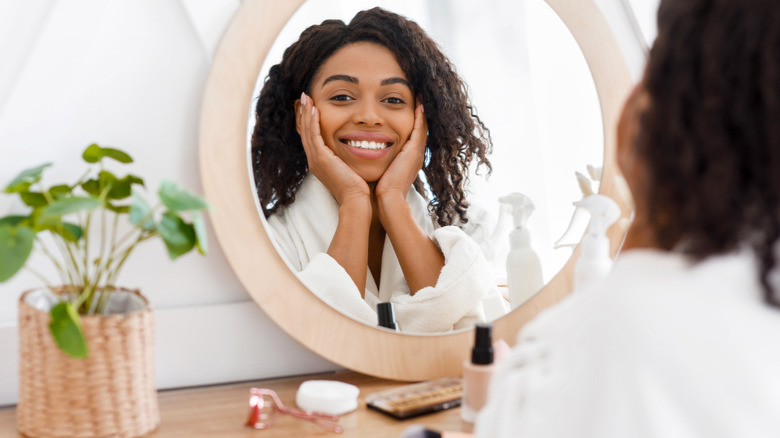 Shutterstock
Starting a business during the COVID-19 pandemic is a bold and brave move, but Youthforia founder Fiona Co Chan did it! In an interview with Byrdie, Chan mentioned that she always saw Youthforia as a post-Covid brand, and explained that she kept the products, merchandising, and brand awareness in focus.
"[The pandemic] was good in the sense that I got to focus on building the brand ... Timing-wise, Youthforia seems perfect for post-Covid, and even the looks we can do after we don't have to wear masks anymore," Chan said. "So I tried to keep that all in mind when deciding on the colors, packaging, everything." 
So what's next for Chan and Youthforia? The founder said that she's "openminded" and wants to continue mixing skincare and makeup — she also revealed that she wants to explore "more interesting makeup looks." While this fun beauty brand has only just begun its journey, with something as innovative as skin-beneficial makeup, there's no doubt it'll go far.