The Hair Care Brand Created By Debra Messing's Stylist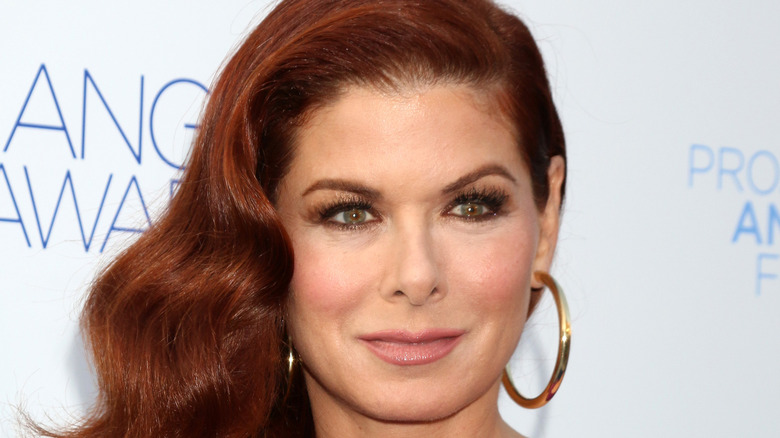 Shutterstock
Anyone who watched fan-favorite NBC Sitcom "Will and Grace," either in its original 90's/00's form or its more recent revival, most certainly noticed Debra Messing's flaming red locks. From the gleaming, bouncy, Lucile Ball-like curls she sported in the very first season, to the looser, more auburn, softer waves she wore in the more recent seasons, Messing's hair was impossible not to miss. And yet, Messing didn't always love the hair she was born with. She recently told Today that, "When I was growing up in Rhode Island, I felt like I was literally the only girl in the school with curly, kinky hair. I hated it." She says when she was young, she even resorted to getting a perm to try and "soften" her curls, but it backfired, making her look, as she put it, "like a poodle." She considers this her "low point." 
Even so, she eventually came to realize that the feature she hated so much as a child actually made her unique. "I realized that the thing that made me feel like I was standing out too much was the thing that made me an original," she said. Fans everywhere couldn't agree more, and for anyone wondering how her hair always looked so perfect on every episode of the long-running show, we are glad to let you in on a little secret: Messing's stylist has released his own line of hair products, and you can probably afford them (via The Zoe Report)! 
What you need to know about the Fekkai hair line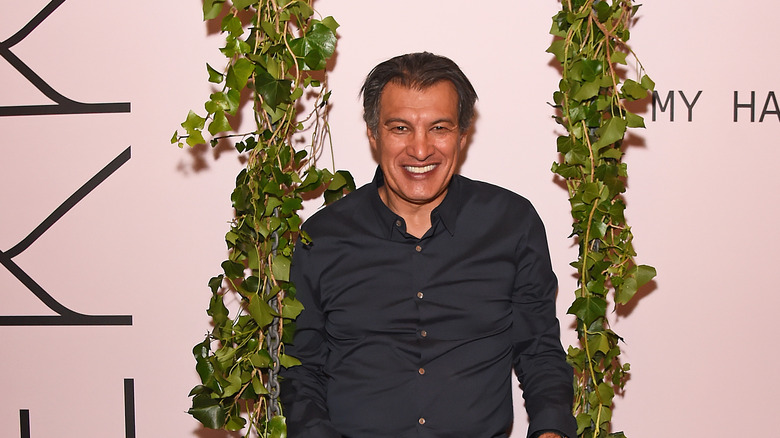 David M. Benett/Getty Images
Stylist to the stars Frédéric Fekkai, who has worked not only with Debra Messing, but also with beauties like Cameron Diaz, Naomi Watts, and Salma Hayek, first became famous in the United States when he opened his first salon above Bergdorf Goodman in the fashion capitol of the country, New York City (via The Zoe Report). While he catered to high end and celebrity clients in this salon, he went on to open six more salons across the country, and then also began his own hair care line. 
The wonderful thing about his products, which are sold under the name Fekkai, is that while they are still used backstage at fashion shows and on movie sets, they are absolutely affordable for the average, non-celebrity who simply wants great hair! A bottle of the Fekkai Pre-Soleil Hair Mist for instance, which is meant to protect your locks from damaging heat and sun, will only cost you about $20 at a retail shop.