Details You Didn't Know About Sasha Pieterse's Husband Hudson Sheaffer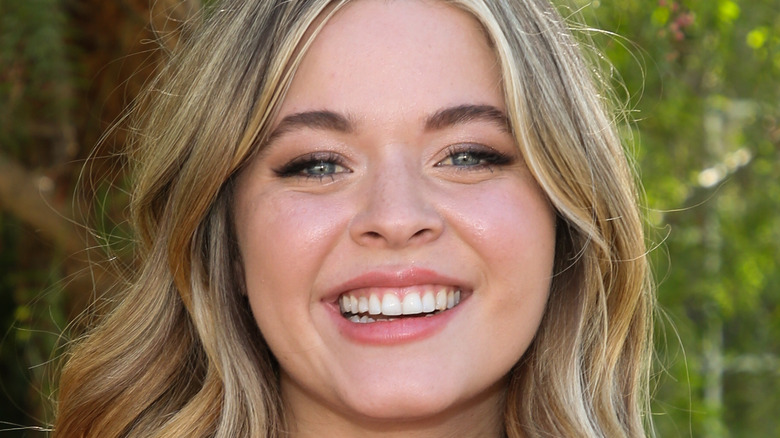 Paul Archuleta/Getty Images
Sasha Pieterse is an actor, style icon, and DIY and food YouTuber, and she's also a proud wife and mother. According to People, she and her husband, Hudson Sheaffer, married in May 2018 and later welcomed their first child into the world in November 2020. The two love birds reportedly became engaged in late 2015 before marrying a few years later. In this time, the "Pretty Little Liars" star wrapped up her time on the drama alongside its spinoff, "The Perfectionists" (via IMDb). 
But just who is this Hudson that the 25-year-old actor is married to? As it turns out, he's not in the spotlight like his wife is, though he's active online and the two are always seen happily together. According to Bustle, Sheaffer is absolutely obsessed with Pieterse, which isn't hard to tell if you look at either his or her Instagram pages. In fact, his Instagram also tells us that he's a writer. His bio states that he has a cookbook exclusively of cocktail recipes published.
This is how much older than Pieterse Sheaffer really is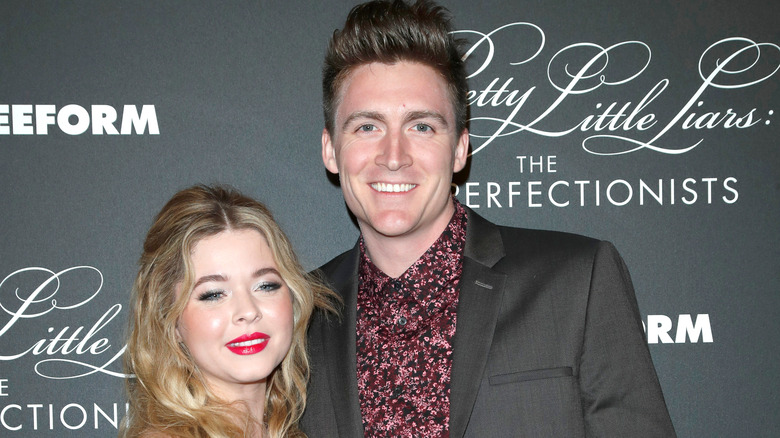 Shutterstock
In addition to being a writer, Hudson Sheaffer has done some television work. According to his IMDb page, Sheaffer has two acting credits for "Woman Warrior" and "When She Smiles," and he has credits for stunt work and being a production assistant for a few projects. His latest credit is for stunt work in 2015's "The Dalhia Knights," with his focus since then being his writing.
Bustle reports that Sheaffer and Pieterse first appeared in each other's Instagram feeds in 2012, three years before they would become engaged. They also note that the two have an eight year age difference between them. According to People, Pieterse was 24 when their firstborn son was born in November 2020, which would make Sheaffer 32 at his birth and 33 this year.
Bustle also adds that Sheaffer has two dogs and is a huge fan of Disneyland. Sheaffer has posted a lot of photos of his dogs and Disneyland to his Instagram account, and it's probably safe to assume that the happy couple can't wait to take their son to the magical theme park if they haven't already. He's also considerably taller than Pieterse in addition to being older.
While Sheaffer is a little more private than Pieterse, we know this much about him, and surely we'll learn more as the two continue to share their life with the world online.