The Truth About Dick Van Dyke's Wife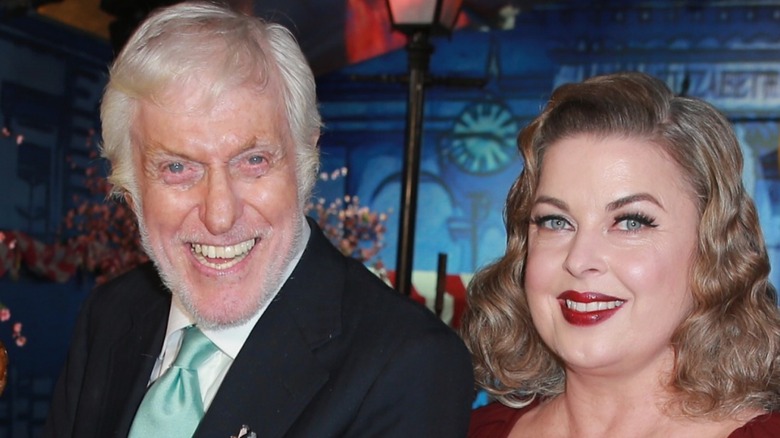 David Livingston/Getty Images
It's a jolly holiday with Arlene! Dick Van Dyke has had a long and illustrious career spanning from a hit '60s sitcom ("The Dick Van Dyke Show") to Broadway ("Bye Bye Birdie") to memorable film roles ("Mary Poppins," "Night at the Museum") to various musical endeavors, including a barbershop quartet. At 95, he shows no intentions of bowing out of performing; a few years ago, he told The Hollywood Reporter, "I think [retiring] is the worst thing you can do. Certain people who do retire suddenly age. I think you have to stay active."
The actor's love life is among the aspects of his life that are going strong. Van Dyke recently celebrated his ninth anniversary with his wife Arlene Silver. It may seem an odd partnership — Silver is 46 years his junior — but they couldn't be happier. Van Dyke told Parade that the marriage is "one of the smartest moves I ever made," while Silver once told The Huffington Post, "He's the perfect human being but also the perfect partner."
But while Silver calls their marriage "an absolute fairytale," finding that happily-ever-after didn't come easily for either of them. 
The Van Dykes share a love of performing — and of each other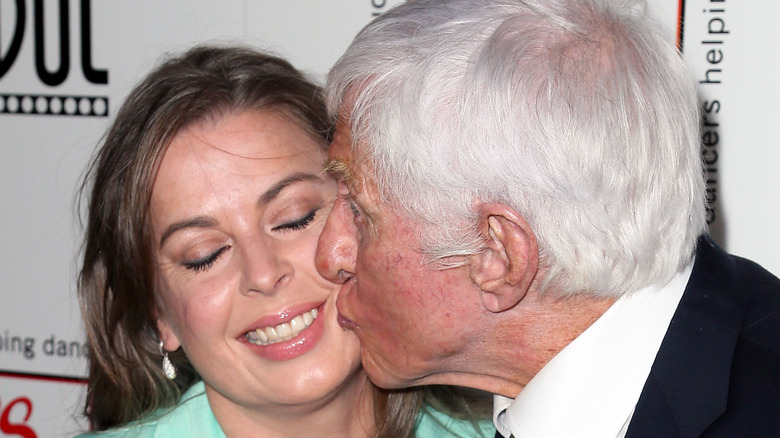 David Livingston/Getty Images
Despite his reputation as a cheerful, fun-loving man, Dick Van Dyke has had his dark moments during his nine-plus decades (via Daily Mail). Married in 1948 to Margie Willet, their union suffered due to their struggles with substance abuse. (Willet was dependent on the antidepressant Librium, while Van Dyke was a closet alcoholic.) As he explained in his autobiography, their marriage finally fell apart after he began an affair with Michelle Triola, the secretary to his agent. His relationship with Triola lasted nearly 40 years until her death in 2008; Margie had died a year earlier. Both losses devastated him.
Van Dyke and Silver, a makeup artist, met at the Screen Actors Guild Awards in 2006, per Country Living. Silver thought he looked familiar, but she hadn't seen much of his work at the time. Shortly afterward, he hired her to do his makeup for some acting projects he was involved with. "[W]e got along immediately as friends, so it didn't feel like he was so much older than me," she told HuffPost. They began meeting for dinner after work, and the friendship quickly blossomed into romance. Silver worried what her family and friends might think of their May-December wedding, but they were simply happy she'd found her prince after "kissing a lot of frogs."
When the Van Dykes aren't busy with work or special events, they love entertaining at home, listening to jazz, and singing and dancing together just for the fun of it. "He makes me feel like I can do anything," Silver told HuffPost. "He's my biggest fan. He just believes in me."