The Truth About Regina King's Relationship With Ex Malcolm Jamal Warner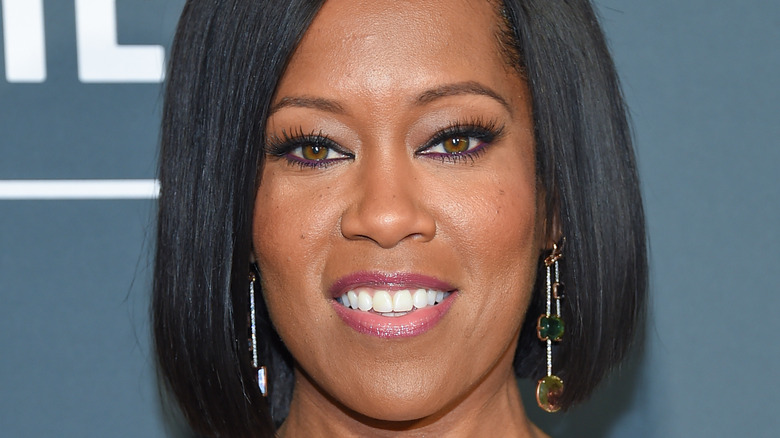 Shutterstock
Today, Regina King is single and proud of it: The 50-year-old, Oscar-winning actor has opened up in the last few years and said that she's in a place these days where she prefers kicking it solo (via Bustle).
"'People say, 'You're not dating anyone?'" King told the New York Post in 2019 (via Bustle). "I mean, I'm dating, but it's very comfortable where I am right now. Disrupting that means being in an uncomfortable place, and I'm not ready for that." 
While King didn't say that she's closed herself off to a relationship because she's been hurt before, fans know the actor has been through some tough times romantically.
Previously, King was linked to actor Malcolm Jamal Warner, whom she dated from 2011 to 2013 (via Us Weekly). Warner — a former child actor just like King — is best known for playing Theo Huxtable on "The Cosby Show." The pair originally met in the 1980s, when Warner was on "Cosby" and King starred on "227."
"I believe the universe has a plan, and we probably wouldn't have been ready years ago. We both had to do whatever we had to do to be ready for each other now," King told Parade in 2012 of their relationship. 
The pair called it quits after only two years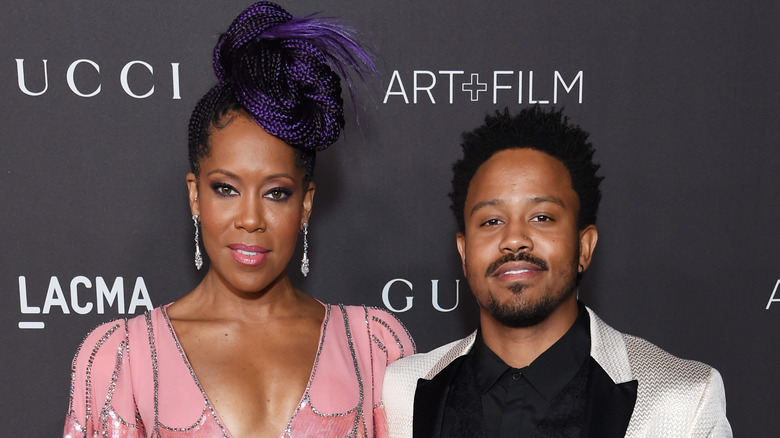 Michael Kovac/Getty Images
However, despite how right things might have seemed at the time, Warner and King called it quits after only two years — with Warner breaking things off seemingly out of nowhere (via Us Weekly).
"He said he wasn't feeling it anymore," a source told Us Weekly of the split, following Warner's request that King and her son move out of the home they shared. "She's still very brokenhearted." 
Prior to her relationship with Warner, King was married to actor Ian Alexander from 1997 to 2007. Together they share their son, Ian Alexander Jr., who today, as an adult, can often be seen attending awards shows as his mother's date (via Bustle).
While their divorce was initially acrimonious, the two managed to set aside their differences in order to raise their son.
But just because King is single doesn't mean isn't enjoying herself. "I've been so busy with work and my girlfriends are like, 'Do you think a man is just gonna go knock on the door, like, 'I'm here!'?' And I think I wish he would, but I have to make that more of a priority," King told Wendy Williams in 2015 (via Rare).
However, clearly King's focus on her career and her son has paid off, with her son telling E! News in 2019, "Usually people will ask me, 'What's it like having Regina King be your mother?' She's just a super mom, really. She doesn't really let bad work days or anything come back and ruin the time that we have, so it's really awesome to have a mother that ... I can enjoy spending time with and all that."