How Meghan McCain Really Feels About Meghan Markle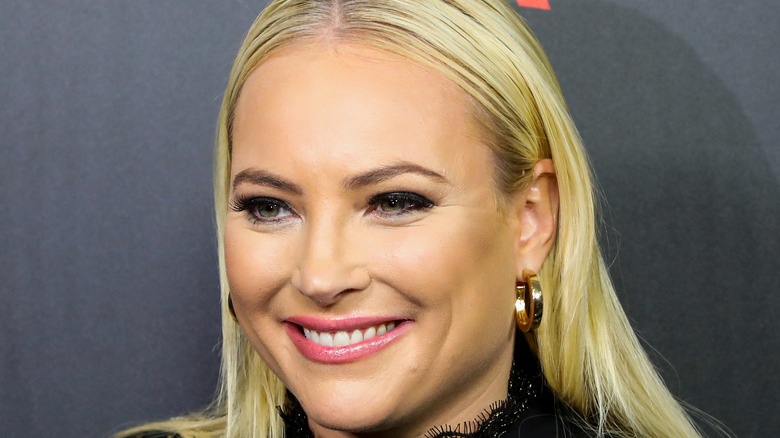 Tasos Katopodis/Getty Images
Meghan McCain has strong opinions and she's not afraid to share them — from her departure from "The View" to the times she's gotten into it with other panelists on the show, McCain has made it known that her voice belongs at the table. That gives plenty in common with another Meghan, Meghan Markle. Yet when you look at ideology and political beliefs, you'd probably think the two are completely different women.
McCain herself had to admit that she can relate to some of the pressures that Markle has described facing. In the wake of Markle and husband Prince Harry's explosive interview with Oprah Winfrey about their departure from the royal family and life since, McCain expressed solidarity with Markle. Not only that, but she shared her hope that people would "reassess" how the media treats women (per HuffPost).
"In no way am I comparing any of my life experience to Meghan Markle's. She experienced something that had egregious racism, and happened on a global stage, and she was a complete cultural paradigm shift for the UK," McCain shared on "The View" (per Decider). "But I do know what it feels like to be on a TV show or a political campaign where people are leaking stories about you with the sole intention to make you look bad." McCain went on to say that these kind of poignant attacks can "do a number on your mental health," and can lead to experiencing such as paranoia and isolation. She concluded by highlighting the injustices that women specifically are exposed to within the media.  
While McCain can relate to Markle, there are some things she doesn't agree with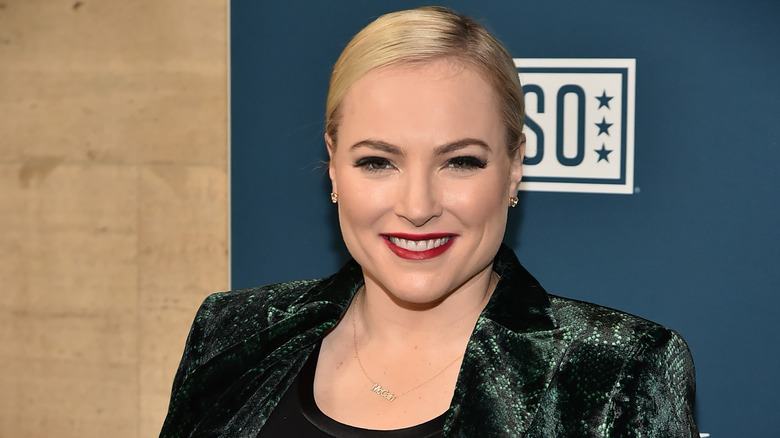 Theo Wargo/Getty Images
Meghan McCain went on to say she could imagine how the pressure Meghan Markle experienced was compounded, given that she was pregnant. "I've never been in a place where I've contemplated suicide, thank God," she shared (per Decider). "But I do think when you're in places — whether it be work or a family like the royal family — and you are not protected ... I can see how they felt like there was no other option for them."  
McCain's patriotic rant the next day had viewers confused at where she stood, however, and she made it clear that she was not defending the crown. Calling herself a "red-blooded 100& American," McCain made it very obvious that she was not standing up for the royal family in any way, per The Wrap. "There's a feeling among some people in the U.K. that they have abandoned queen and country," McCain said. "And they're doing it at a time when Prince Philip is 99 years old and literally possibly on his death bed ... the timing is bad."
But McCain concluded by commending Markle for her approach to the situation she found herself in, and made a point of highlighting the bombshell interview with Oprah Winfrey that served as a huge catalyst for change. "We have two American women — Meghan Markle and Oprah Winfrey — who are single-handedly finishing what George Washington and our revolutionary counterparts did," McCain concluded. "I'm all for it."