The Skincare Product That Rosie Huntington-Whiteley Can't Live Without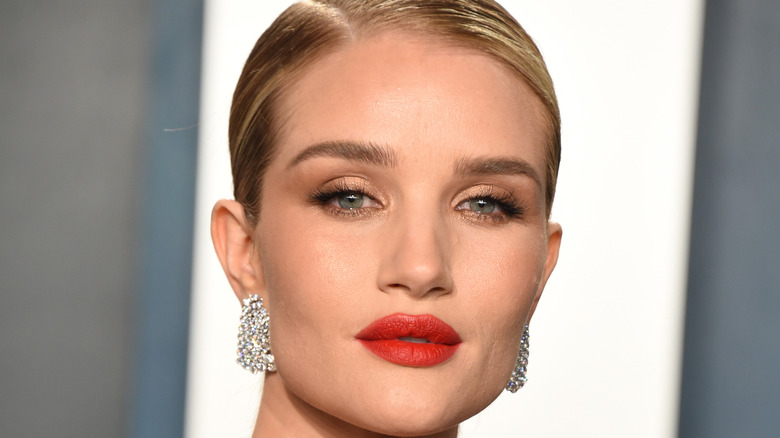 John Shearer/Getty Images
Rosie Huntington-Whiteley is widely considered one of the most stunning women on the planet, but she wasn't just born with it. As tough as it might be to believe, even Victoria's Secret Angels have to work hard to keep their skin looking great, particularly if, like the British beauty, they struggle with acne. 
In an interview with Glamour, Huntington-Whiteley revealed she's been dealing with bad breakouts for most of her life, admitting, "It's really frustrating." The supermodel added, "It really affects everything — your confidence, your well-being."
Huntington-Whiteley pointed out how "Everybody wants to put their best face forward and whatever setting and whatever environment they're walking into. ... It really is challenging." The Rose Inc. founder is proud of the amount of effort she puts into her skincare routine and, although she shared a whole bunch of high-end favorites with Glamour, Huntington-Whiteley has a more purse-friendly pick on hand too.
This reasonably priced spot treatment is a miracle worker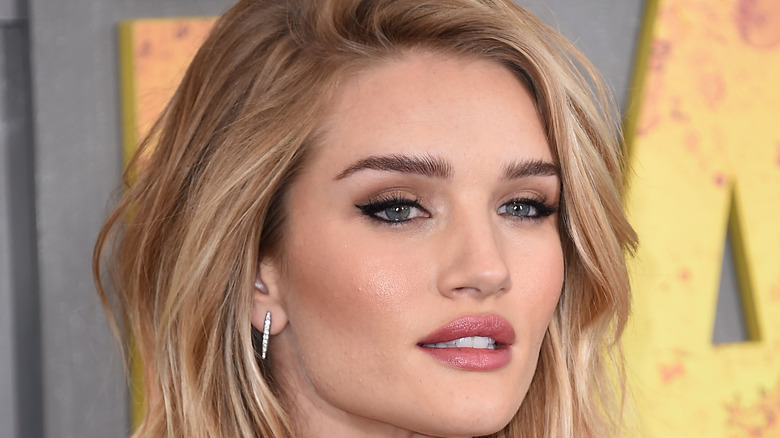 Shutterstock
As Byrdie notes, Rosie Huntington-Whiteley is in good company with this particular product, as Kylie Jenner, "Riverdale" star Lili Reinhart, and fellow supermodel Bella Hadid are all vocal fans of it too. In fact, Huntington-Whiteley described Mario Badescu's iconic drying lotion, which is used to get rid of pesky blemishes before they grow too intense, as "a legend" in an interview with Vogue, noting, "It's truly earned its status." Retailing for just $17 from their online store, the drying lotion is reportedly a godsend for tackling pimples. As Byrdie advises, all you have to do is apply the special concoction to the affected area before bed, and the next morning, voilà! No more zit to deal with!  
Elsewhere, Huntington-Whiteley told Who What Wear one of her biggest discoveries was how badly certain products were clogging her pores. She now seeks out only non-comedogenic products, ensuring that "anything that touches my face, from skincare, makeup, and hair care to laundry detergents" is clean. Likewise, simply drinking as much water as possible each day does her the world of good.
 The "Transformers" star is also open about aging, sharing that it's a privilege and she doesn't care if photos emerge of her wrinkles, noting, "I feel like we're just so conditioned to believe that a wrinkle is deemed as something bad or shocking, and I really feel that mentality has to shift."