Val Kilmer Shares Candid Details About His Life In Upcoming Documentary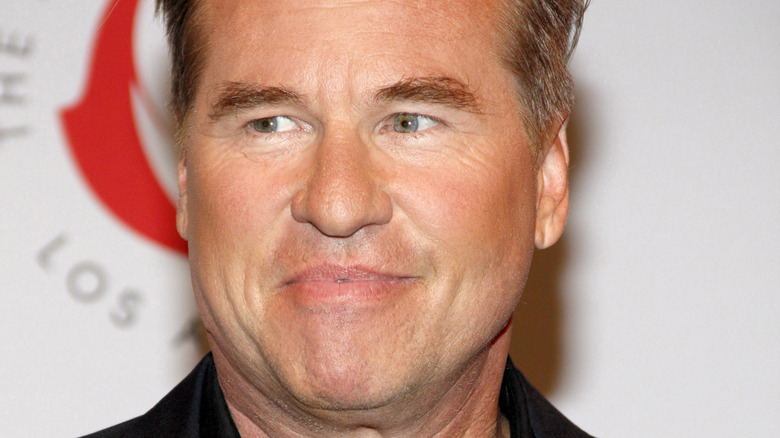 Shutterstock
In the 1980s, actor Val Kilmer became a household name nearly overnight, appearing in blockbuster hits like "Top Secret!," "Real Genius," and "Top Gun," per New York Post. He famously dated Cindy Crawford and was rumored to have dated Angelina Jolie. Throughout his three decades of experience in the film industry, Kilmer gained a reputation for being difficult on film sets. Kilmer's latest project, "Val," might shed some light on the method behind the actor's madness. 
The Amazon Studios documentary, which is set to premiere in theaters on July 23 and Amazon Prime Video on Aug. 6, features never-before-seen intimate footage of Kilmer's life that he captured on his journey to stardom and beyond. "Val" is directed by Leo Scott and Ting Poo. "Hi, my name's Val. I don't do this with every interview I go on, take you inside my home, I don't. But I'm going to. I've lived a magical life and I've captured quite a bit of it. I have behaved poorly. I have behaved bravely, bizarrely to some. I see myself as a sensitive, intelligent human being but with the soul of a clown," Kilmer says in the trailer for "Val," according to the New York Post. 
The documentary contains rare glimpses into the ups and downs of his journey, including several heartbreaking setbacks that the actor experienced in his childhood and as a well-established celebrity.
Val Kilmer had a reputation for being difficult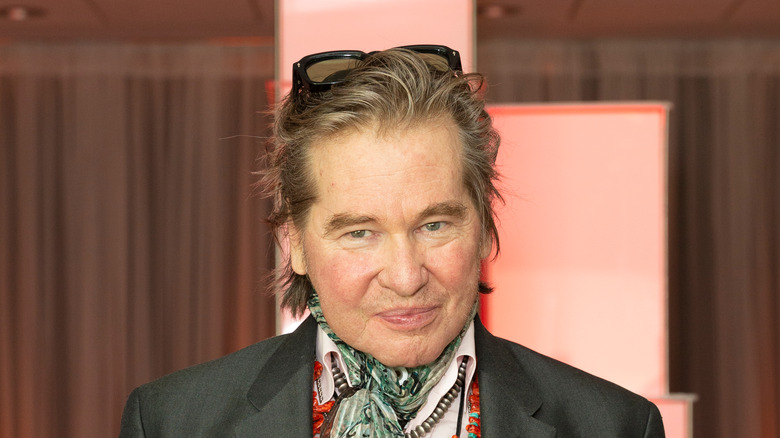 Shutterstock
Though Val Kilmer appeared in several successful films, his high ambitions were no match for critical failures like "Red Planet," a science fiction movie released in 2000. According to IndieWire, Kilmer took his own camera to the set of "Red Planet" and filmed over 200 hours of dramatic clashes and other incidents that showed how tense the filmmaking process was for him at the time. These clashes on various sets eventually earned Kilmer a reputation for being difficult to manage. "Val got those cameras so early on that people weren't even used to having cameras on set," "Val" director Leo Scott told IndieWire. "So he managed to get a different perspective, the actors' perspective, rather than filmmakers and behind-the-scenes people coming in and filming the actors in the process."
While most of the film in the documentary was shot primarily by Kilmer, a few scenes from his childhood were shot by his brother, Wesley, who died from a seizure when Kilmer was a teen. "It was just really special to unearth all these things, and then to actually put those animations together for Val to see for the first time," Scott told IndieWire.
The documentary also showcases the aftermath of Kilmer's struggle with throat cancer, as his rhythm of speech (once famously fast) has slowed down due to an operation on his trachea, according to Variety. His struggle to overcome a cancer diagnosis is just one of many intimate truths revealed in "Val."