The Truth About Lindsay Lohan's Dating History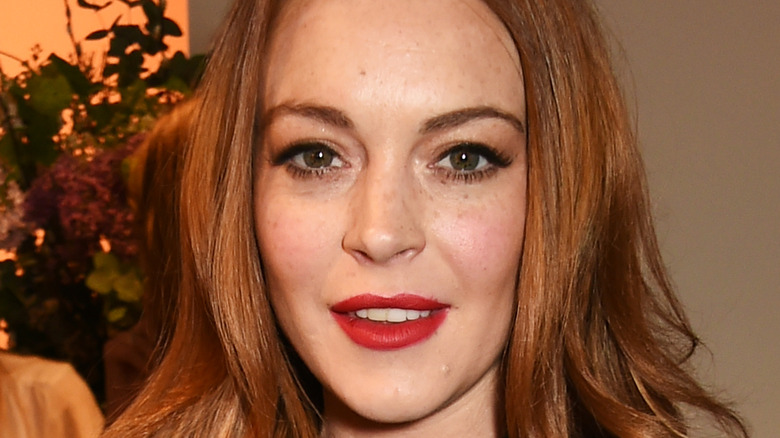 David M. Benett/Getty Images
Lindsay Lohan has grown up in the public eye, so naturally her love life has also been publicized. Lohan's first boyfriend was Aaron Carter, who she began dating in 2003 per US Weekly. As you may recall, this prompted a public feud between Lohan and Hilary Duff (via PopSugar) because Carter reportedly hadn't ended his two-year relationship with Duff when he began seeing Lohan.
Lohan's relationship with Carter wasn't that serious, as she described Wilmer Valderrama as her "first guy" when they became an item in 2004, per US Weekly. They split at the end of that year, but Valderrama's rep told People that the pair was "still friends."
According to US Weekly, Lohan's next relationship also involved a love triangle with a fellow celeb. In 2006 Lohan dated Stavros Niachros, a Greek shipping heir who had also been linked to Paris Hilton. Her relationship with Niachros was brief, though, and Lohan also dated restaurateur Harry Morton that year.
Lohan's relationship with Samantha Ronson, which began in 2008, caused a bit of a stir because it was her first romantic relationship with another woman. However, Lohan later said that the relationship was more like a friendship (via People). She also said that felt judged for being in a relationship with a woman. "I was the first one who was like, that came out about, really, for my age," Lohan told Howard Stern in 2019.
Lindsay Lohan spoke out about being in an abusive relationship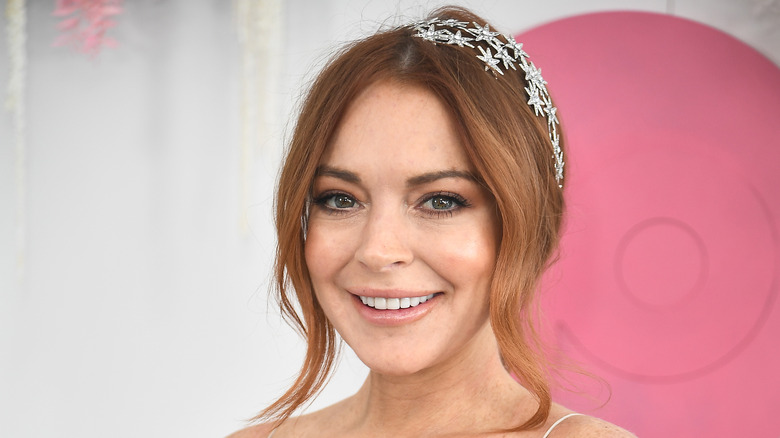 James Gourley/Getty Images
Linday Lohan's next serious relationship was with Russian businessman Egor Tarabasov. The two were engaged in 2016, but she ended the relationship and later spoke out about it in an interview with The Daily Mail. Photographs showed Tarabasov becoming physically violent with Lohan during an argument on the beach in Greece.
Several weeks later there was another incident in London when a neighbor filmed Lohan shouting from the balcony of the apartment she shared with Tarabasov. "Please, please. He just strangled me. He almost killed me," Lohan yells in the footage. Per The Daily Mail, the police were called but ultimately no charges were filed.
"I wanted to do this interview because it's time to tell the truth," Lohan told the outlet. "There have been so many lies printed about me recently. I've kept quiet for so long but now I'm scared of what Egor might do to me and to himself."
For understandable reasons, Lohan has seemingly tried to keep her love life out of the tabloids over the past few years. In May, The Sun reported that Lohan has been dating financier Bader Shammas for the past two years. "Lindsay's relationship with Bader is going strong," a source told the outlet, describing him as a "legitimate guy." The source also told The Sun that they believe the couple will get married in the future, saying it's "just a matter of time" before they tie the knot.
If you or someone you know is dealing with domestic abuse, you can call the National Domestic Violence Hotline at 1−800−799−7233. You can also find more information, resources, and support at their website.