Robert Downey Sr.'s Net Worth At The Time Of His Death Might Surprise You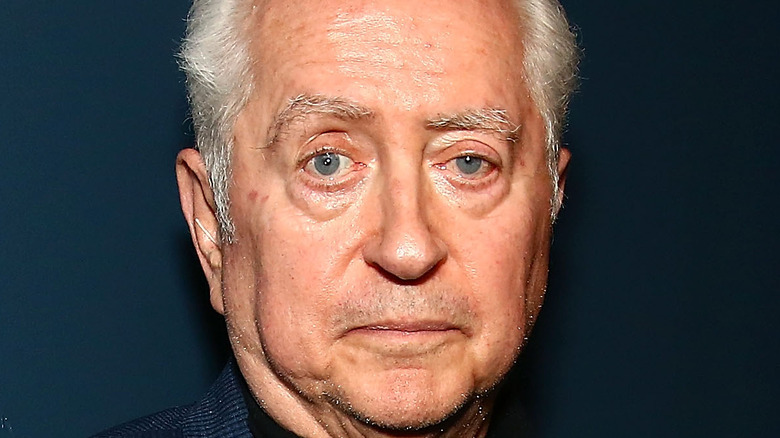 Astrid Stawiarz/Getty Images
Robert Downey Sr., who wrote and directed the cult hit film "Putney Swope," died in his sleep July 7 in New York at 85, according to Variety. Best known to modern audiences as the father of actor Robert Downey Jr., he was also an actor, screenwriter, director, and cinematographer known for producing counterculture movies that poked fun at the establishment of 1960s and 1970s America. He had an underground following that supported his small-budget filmmaking, but the elder Downey also worked on larger projects, including directing episodes of "The Twilight Zone" revival in the 1980s, per IMDb. As an actor, he had roles in films such as "Boogie Nights" and "Johnny Be Good," which co-starred his famous son.
Downey's last project as a director was the 2005 documentary, "Rittenhouse Square," which captured the daily activity inside the Philadelphia park (per IMDb). In 2015, an uncredited role on an episode of "Saturday Night Live" marked his last performance as an actor. With a career spanning almost 60 years, the older Downey's net worth at the time of his death might surprise some readers.
His net worth was estimated at $10 million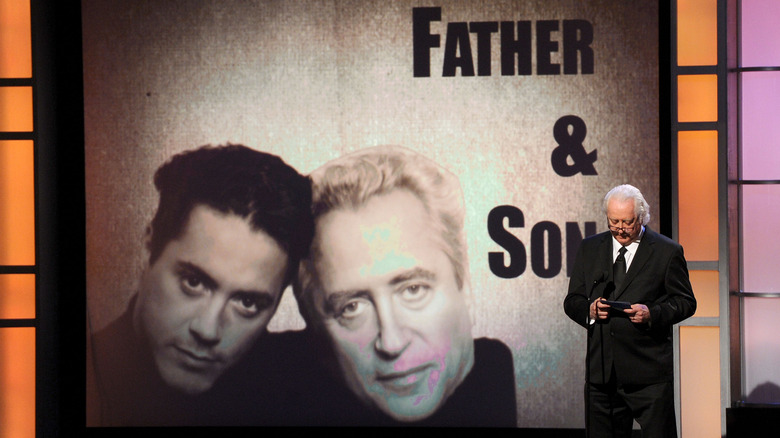 Kevin Winter/Getty Images
Numerous sites, including Celebrity Net Worth, estimate Robert Downey Sr.'s net worth to be at $10 million when he died. His income came from directing nearly 20 TV and film projects and starring in at least 20 more. His estate will likely be divided amongst his surviving family members, which includes his daughter, Allyson Downey, and his son, Robert Downey Jr. 
The senior Downey was married three times, including to his first wife and the mother of his children, Elsie, whom he divorced. His second wife, actress-writer Laura Ernst, died in 1994 from ALS — a health topic he tackled in his 1997 film "Hugo Pool" starring Alyssa Milano, Robert Downy Jr., and Patrick Dempsey, per IMDb. Downey was married to his third wife, bestselling author Rosemary Rogers, at the time of his death.
In a post to Instagram, his son wrote: "Last night, dad passed peacefully in his sleep after years of enduring the ravages of Parkinson's .. According to my stepmoms calculations, they were happily married for just over 2000 years. Rosemary Rogers-Downey, you are a saint, and our thoughts and prayers are with you."