The Truth About Jane Seymour's Relationship With Her Four Ex-Husbands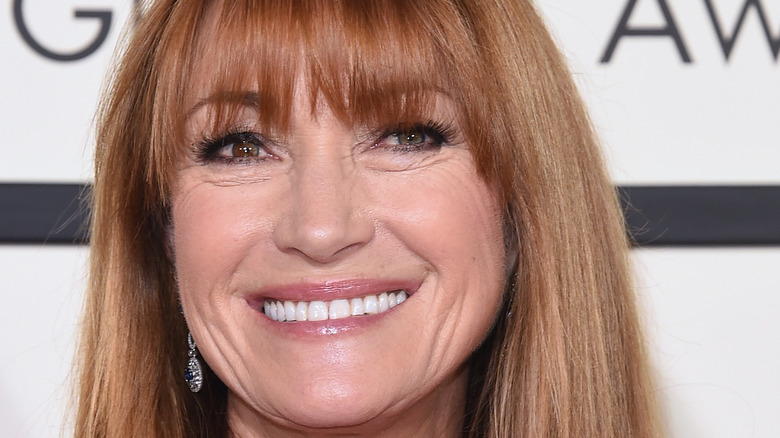 Jason Merritt/term/Getty Images
Jane Seymour has been thrilling television audiences for decades with her unique brand of glamour and class, her striking British accent, and the way she was able to hide that accent for years as she starred on the CBS 1990s drama series, "Dr. Quinn, Medicine Woman". On that show, her character Dr. Michaela Quinn had a romance with Joe Lando's character Byron Sully, and on the series finale of that show in 1998, Dr. Quinn and Scully finally marry (via TV Series Finale.com). While that romance was fictional, Seymour has had her share of romances in her real life, including four marriages.
Seymour was only 20 years old in 1971 when she wed her first husband, Michael Attenborough, the son of famed movie director Richard Attenborough. That marriage didn't last long and didn't produce any children. A second short marriage followed in 1977 when Seymour wed businessman Geoffrey Planer. That union only lasted a year. However, two failed marriages at an early age didn't make Seymour gun shy about the institution because she gave it a go two more times (via Biography).
The third time looked to be the charm for Jane Seymour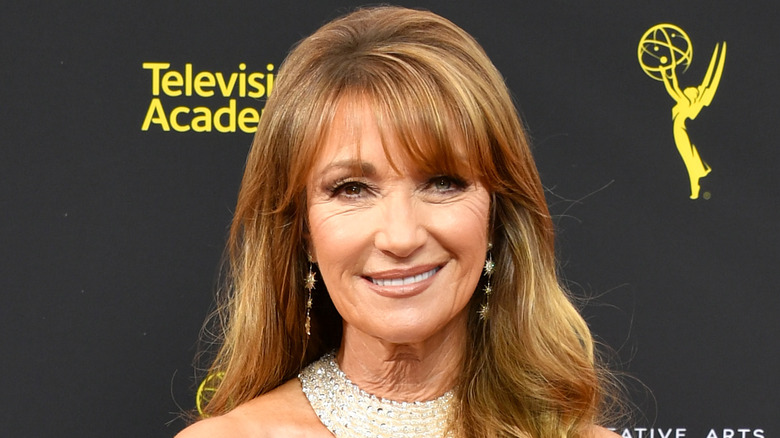 Amy Sussman/Getty Images
When Jane Seymour wed for the third time in 1981, it looked like she was going for a keeper. The actress married her business manager, David Flynn, and this time the union lasted decidedly more than one year. In fact, Seymour and Flynn had two children together, Sean and Katherine, who are both adults in their 30s as of this writing. Sadly, her union with Flynn didn't last and the pair called it quits in 1992 (via Biography).
Unfortunately, Seymour's marriage to her own business manager ended in controversy that left her almost completely broke.
"He was my husband and business manager so, of course, I trusted him," Seymour said (via The Daily Mail). "But he had invested in all kinds of business transactions that I knew nothing about. By the time I found out, everything had gone. It was horrendous. I felt so angry and betrayed."
Thankfully, television came calling and she landed that iconic role on "Dr. Quinn, Medicine Woman. "I was penniless and homeless, then this television role dropped like manna from heaven. The production company literally gave me and the children a roof over our heads."
A fourth and final marriage brings more heartache to Jane Seymour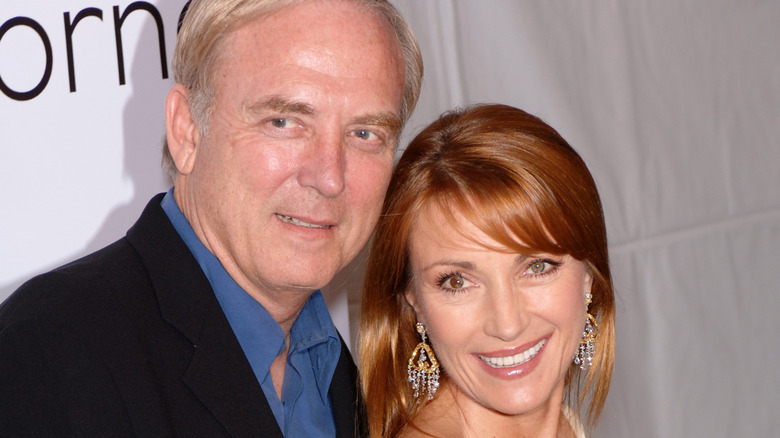 Shutterstock
In 1993, Jane Seymour wed actor James Keach and gave birth to twin sons, Johnny and Kristopher. After a decade of marriage, the couple separated in 2013 and their divorce was finalized in 2015, according to People.
In 2018, Seymour admitted that Keach had been having an affair, which is what led to the downfall of their marriage.
"I thought we were going to be married forever, but James made a choice that I wasn't privy to. He found someone else. I felt horrible, devastated ... By the time I found out — entirely by accident — it had been going on for some time, so that was that," Seymour said, according to The Daily Mail. "It was someone I knew, so that was very frightening. I tried to figure something out, but I realised that the marriage wasn't going to work. We are friends now, and were always determined to be good parents, but it was devastating at the time."
Jane Seymour remains pragmatic about her marriages and divorces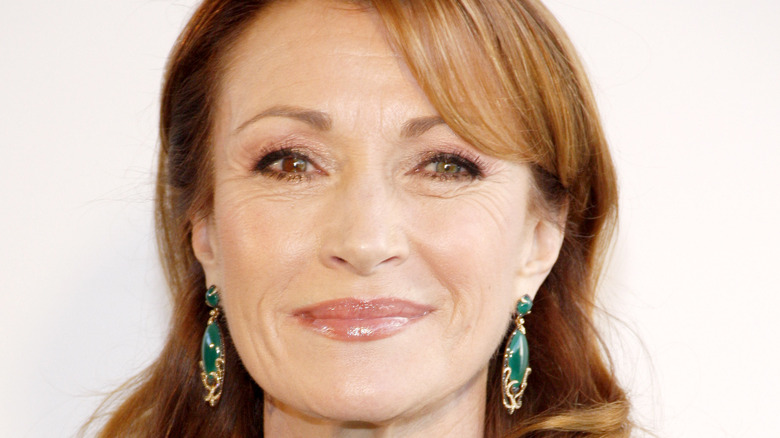 Shutterstock
After four failed marriages, Jane Seymour has examined what went wrong in her relationships and asked herself if she was truly to blame.
"I tried to look at my side of things: 'What could I have done differently?' But it's hard when you're a mother and you work. It means sometimes you're gone," Seymour told People in early 2021. "And sometimes you may be in a relationship where they would rather that you were there 24/7 and never worked. That hasn't actually been the case with me, but that's the only thing I can look at that I did really wrong — I went to work. But I was providing for the whole family, so it's very hard."
However, she also admitted that acceptance is the only way to move on.
"The sooner you can accept it, the better for you and others. And then when you look out from yourself and look around to see what other people are suffering or challenged by, you realize what you have is minimal compared to other people's challenges."