The A-Lister Who Almost Played Max In Hocus Pocus
"Hocus Pocus" has become a Halloween tradition. The Disney film, which centers around three witches, The Sanderson Sisters — who cast a spell to return to Salem hundreds of years after their death — has become a staple of spooky season, per E! Online. The movie can be seen playing on television nearly every day in the month of October, and fans wouldn't have it any other way. For some, "Hocus Pocus" gives them a deep sense of nostalgia as they likely watched the film as a child. Meanwhile, others may have only just discovered the cult classic that has had a huge resurgence in popularity over the past few years.
The 1993 film boasted a killer cast with well-known stars Bette Midler, Sarah Jessica Parker, and Kathy Najimy portraying Winnie, Sarah, and Mary Sanderson (via IMDb). Rounding out the cast were young actors such as Thora Birch (Dani Dennison), Vinessa Shaw (Allison), and Omri Katz (Max Dennison), who worked together to create a fun and playfully spooky ensemble that viewers are still obsessed with to this day. However, one of the movie's biggest characters, Max, was nearly played by a very familiar face, which would definitely change the way we look at the film today.
Leonardo DiCaprio nearly played Max in Hocus Pocus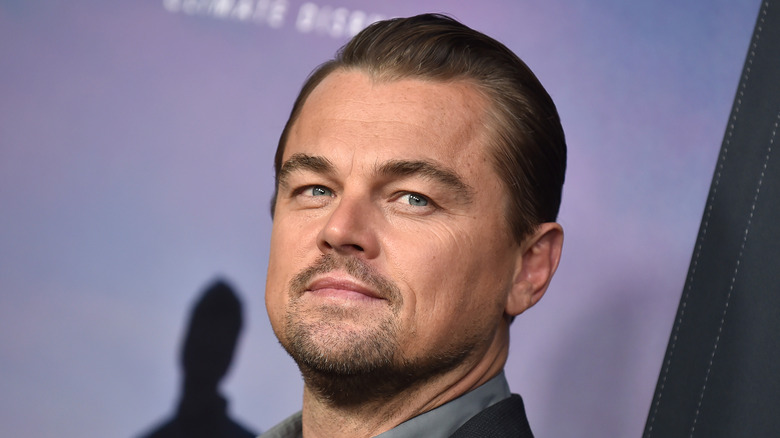 Shutterstock
While "Hocus Pocus" inevitably cast Omri Katz as Max Dennison, director Kenny Ortega had another young star in mind for the role. Leonardo DiCaprio reportedly auditioned for the part, per ET. However, he ended up being too busy to commit to the project. DiCaprio reportedly told Ortega that he was up for two other roles at the time. However, he left a good impression on the director. "He's just the most sincere and most centered and a wild child at the same time," Ortega recalled. "He was feeling awkward. He was like, 'I just feel really bad being here because I'm up for two other movies and I really want them both and I don't want to lead you on.'" The films ended up being "What's Eating Gilbert Grape" and "This Boy's Life," which both helped skyrocket DiCaprio to superstar status.
Meanwhile, Katz ended up playing the role of Max perfectly, and it didn't hurt that he already had a bit of a spooky background after starring in the '90s series "Eerie, Indiana" (via IMDb). In 2018, Katz opened up about the role (via E!). "I would've never imagined it in my life. It was a great movie to make, I guess I just didn't know it would have such a cult following. It's a trip. It's a really big trip." Now, "Hocus Pocus" has become so popular that Disney has even greenlit a sequel set for 2022 (via Variety).