A Free Peloton Membership Could Be Your Next Work Perk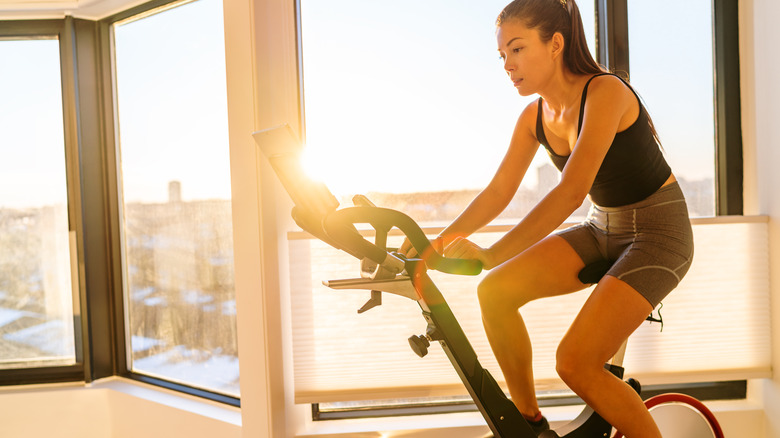 Shutterstock
Peloton has taken the world by storm. Started in 2012, they now have millions of members (via Peloton). With Peloton popularity and it's "gamification" of exercising where riders can earn badges for consecutive rides and other milestones, people want to exercise even on vacation (via Forbes). So they have made their way into high-end, luxury hotel suites like the Four Seasons Resort Maui at Wailea and the in-suite Peloton option at the Ritz-Carlton Charlotte. And their latest move is launching the Peloton Corporate Wellness program; here's what that might mean for you.
Businesses and organizations can now offer discounted or even free Peloton digital or all access memberships to their employees. Some companies are already in, so check it out if you work at any of these places: Samsung, Wayfair, SAP, Accenture Interactive, and Sky in the U.K. (from PR Newswire). Peloton President William Lynch explained why a business would want to do this,"The crux of it is, employers see the benefit of the connection between healthy employees and productivity" (via CNBC).
Working out can help boost productivity and team unity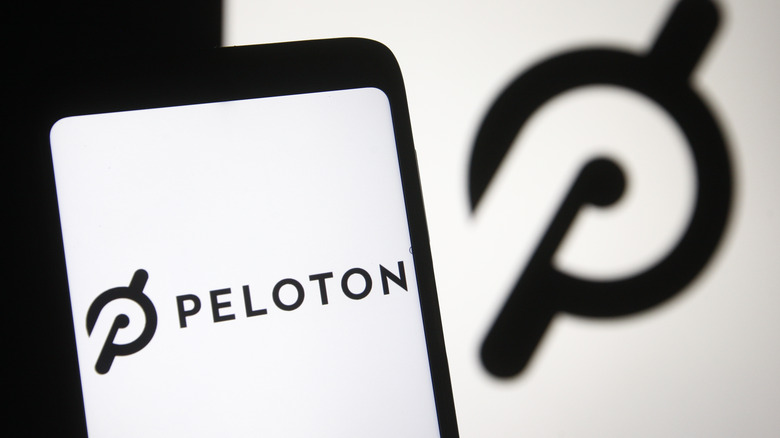 Shutterstock
Exercise really can make a difference when it comes to being productive at work. A scientific study published in the International Journal of Workplace Health Management found that "compared to days when no exercise was undertaken during the working day, exercising improved mood and performance, leading to better concentration, work-based relationships and heightened resilience to stress."
Lots of people have been working from home this past year, and many still are; that can lead to feeling disconnected and isolated (from USA Today). And another benefit of the Peloton Corporate Wellness program is its potential for team building with the option for employees to schedule workout sessions together; even if you're working from home or on the road, you can help build a connection with your work buddies (from Engadget).
You might think that you don't have a Peloton bike or treadmill, so who cares? There's still a benefit to be had. Membership to the digital app ($12.99 / month) includes access to on-demand workouts of all kinds: strength, meditation, stretching, outdoor walking / running, and more; all led by their popular and motivational instructors (via Insider). The Peloton program joins a trend of employers offering increased health and wellness benefits to employees, with things like stress management, fitness classes and apps, and even financial wellness (from Digital HR Tech).