Are Jennifer Lopez And Ben Affleck Really Taking This Next Big Step Together?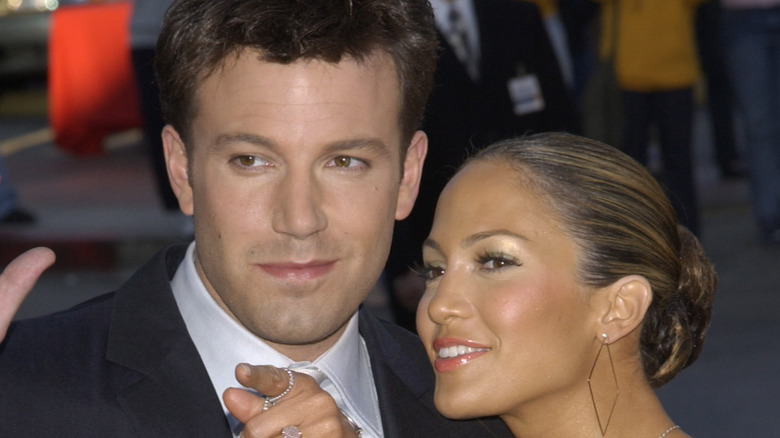 Shutterstock
Jennifer Lopez and Ben Affleck stunned fans when they rekindled their romance earlier this year. The couple, who originally met on the set of "Gigli" back in 2002 became one of Hollywood's hottest couples during their original relationship (via Insider). The pair, who were dubbed "Bennifer" by the media, announced their engagement in 2003, but shockingly split in January 2004. The years went by and both Lopez and Affleck moved on. They eventually married and had children, but after Lopez ended her engagement with longtime love Alex Rodriguez in April, she and Affleck surprisingly got back together.
It appears that the couple picked back up where they left off, and their relationship has reportedly been moving quickly. According to Us Weekly, the pair are taking their relationship very seriously this time around. "The past few months have been a real whirlwind," a source told the outlet. "They're well aware some cynics still look at it as a big flashy attention grab and roll their eyes at the speed of it all, but it doesn't faze them one iota. They're fully committed to taking the next steps and spending the rest of their lives together. It feels like they've been together again for years, not months," the informant dished. "As far as they're both concerned, they're just blessed to have found each other and discovered true love, which most people can only ever dream about." Now, the couple are reportedly ready to take the next big step in their romance.
Jen and Ben are planning to move in together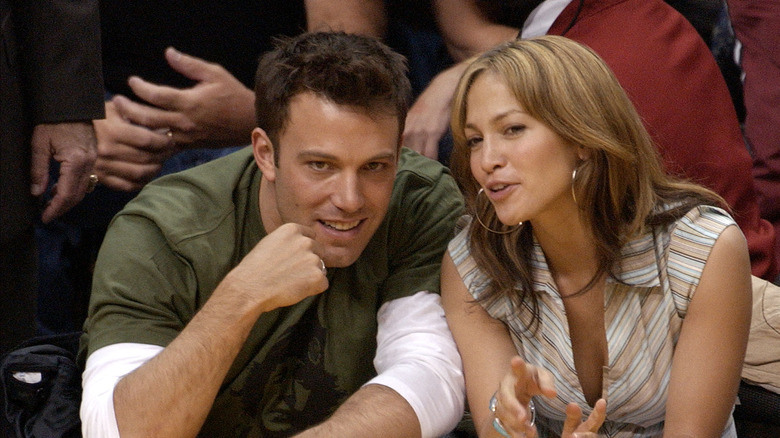 Vince Bucci/Getty Images
Us Weekly reports that Jennifer Lopez and Ben Affleck are already planning for their future together. The couple is said to be in it for the long haul and are currently on the verge of moving in together. "Ben and Jen are spending almost every night together when they're not working. They plan on moving in together very soon," an insider tells the magazine. In addition, the couple know that there are some who think they're moving too quickly, but they're not concerned. "[They] laugh at anyone who says they're rushing things," the source confessed. "As far as Jen sees it, she and Ben have their whole lives now to set things up in a comfortable way. She intends to be an involved stepmom who's there for Ben in that area, plus she'll want him to make the same effort with her and Marc's kids," the informant added.
Recently, Lopez spoke out about the current status of her life on Zane Lowe's Apple Music radio show. The "Hustlers" star revealed that she's feeling better than she ever has. "I've never been better. I've really gotten to a place in my life where I'm great on my own," Lopez admitted. "I love all the love that's coming my way right now and all of the good wishes. And I just want everybody to know that it's the best time. It's the best time of my life."