Oprah Thought Her Friendship With Gayle King Might End For This Surprising Reason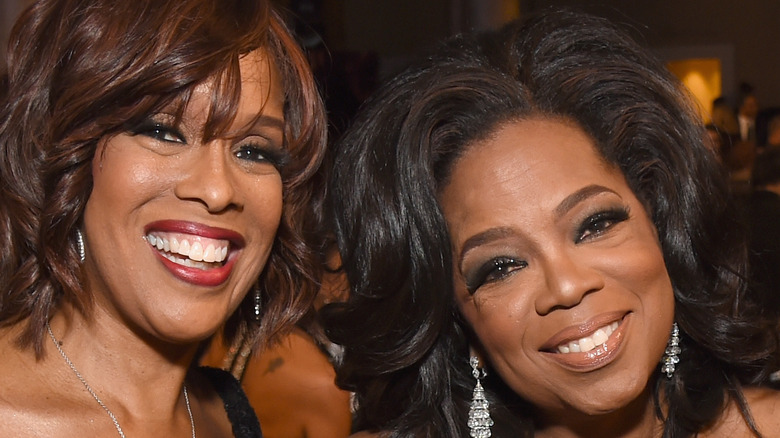 Michael Kovac/Getty Images
All relationships have their moments, including the close bonds formed between best friends. That's certainly been the case for Oprah Winfrey and Gayle King, who have been in each other's lives for over four decades (via Oprah Daily). "She is the mother I never had," Winfrey emotionally told Barbara Walters in 2010 (via YouTube), adding "She is the sister everybody would want, she is the friend that everybody deserves."
The two originally met as young journalists working for Baltimore's WJZ Station. Winfrey was an anchor at the time, while King was a production assistant. As the story goes, one night, King couldn't travel home because of a snowstorm so Winfrey invited her to stay with her for the night. "We became friends that first night because for the first time, I met somebody who I felt was like me," King explained to O, The Oprah Magazine in 2006. "I'd never met anybody like that. Certainly not another Black girl. I grew up in an all-white community."
That connection has lasted from their 20s to their 60s, and they're still going strong. But it hasn't always been smooth sailing.
Oprah thought Gayle's growing family would break their close bond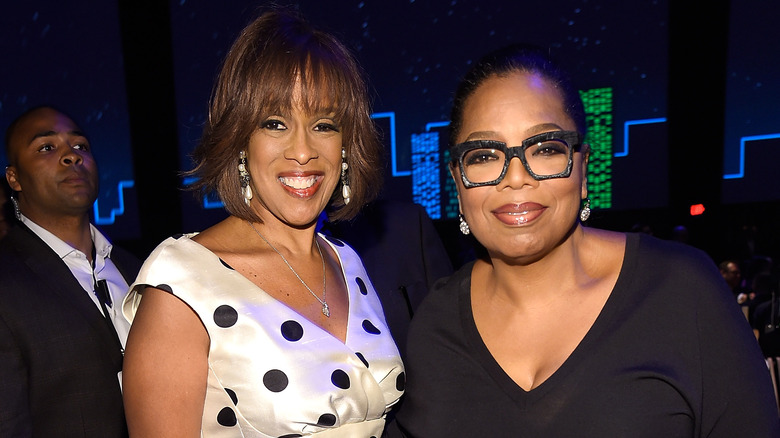 Kevin Mazur/Getty Images
While on vacation together in Hawaii on July 4, they spoke to each other about their friendship for Oprah Winfrey's weekly chat on Oprah Daily. The pair spoke of the good and the bad times, as well as a point in their friendship when Winfrey wasn't sure it would last. "I actually thought the friendship would wane with children but it didn't happen," Winfrey explained, referring to Gayle King's marriage to her first husband William "Bill" Bumpus (via CBS News).
King adds that Winfrey also thought "friendship would wane with [a] husband," reminding her BFF of a time when she showed up to her house in a shirt that said "Husbands come and go. Friends last forever." "Did I actually wear that?" Winfrey asked, to which King replied, "Yes, you did. I thought that was an interesting choice of shirts."
Thought Winfrey didn't remember the moment, she added, "I was suspicious. So, you need friends who are happy in their own lives so that they can actually be authentically happy for you." Thankfully, the little hiccup didn't decimate their friendship. If anything, it made it stronger.