This Is What Really Happened Between Prince Charles And Ed Sheeran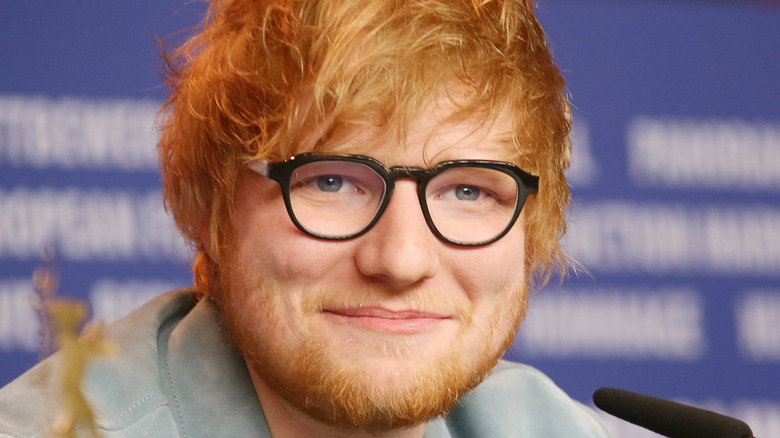 Shutterstock
If one thing is certain about Ed Sheeran, it's that he lives an interesting life. He's become a father, and he's even reportedly working on a collaboration with K-Pop sensation BTS. He even appeared on "Game of Thrones" before it ended. He's known for albums such as "No. 6 Collaborations Project," "+," and "X," and his singles have experienced excellent international success (via All Music).
The "Shape of You" singer may be known for his iconic appearance and his chart-topping albums, but he's also known for a mistake that occurred when he met Prince Charles. According to Insider, Sheeran was awarded with the MBE — Member of the Order of the British Empire — in 2017 but made a gaffe when presented with it by the prince. This award is given to persons who achieve something outstanding in their professions, per the BBC. For Sheeran, this is likely his massive success in the music industry. After all, music is art, and art is a field for which awards such as the MBE can be awarded.
The MBE is the third highest ranking British Order award, followed by Commander of the Order of the British Empire (CBE) and Officer of the Order of the British Empire (OBE), respectively (via the BBC).
This is how Ed Sheeran made his award moment awkward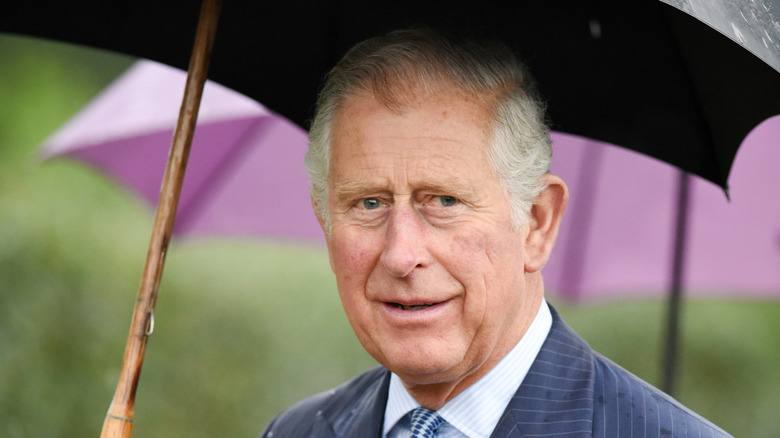 Shutterstock
Ed Sheeran received his MBE award in 2017 from Prince Charles himself, but the moment didn't go as planned. According to Insider, the moment was supposed to be sealed with a handshake between the singer and the royal, but instead of simply shaking Charles' hand, Sheeran shook his hand and, with his other, touched the royal's arm. This may not seem like a big deal, but it's technically a violation of royal protocol.
The ceremony, held at Buckingham Palace, went on without much drama, with Sheeran himself reportedly unfazed by his protocol breach. "My grandfather was a massive royalist. He had all the commemorative plates and [stuff], and he died on this day four years ago, so it's actually quite a nice full circle thing," Sheeran said, "I guess he'd be pretty proud."
Sheeran then added that he contributes his massive success to his persistence and drive rather than any innate talent. He and Prince Charles even chatted about his career. "He was asking me if I was still selling lots of records and I told him I've got a concert in New York tomorrow, and he was quite surprised I was flying after this," Sheeran explained.
It appears that this gaffe wasn't too serious at the end of the day, but it was a breach in protocol nonetheless.