Did Queen Elizabeth Just Compare Life To A Soap Opera?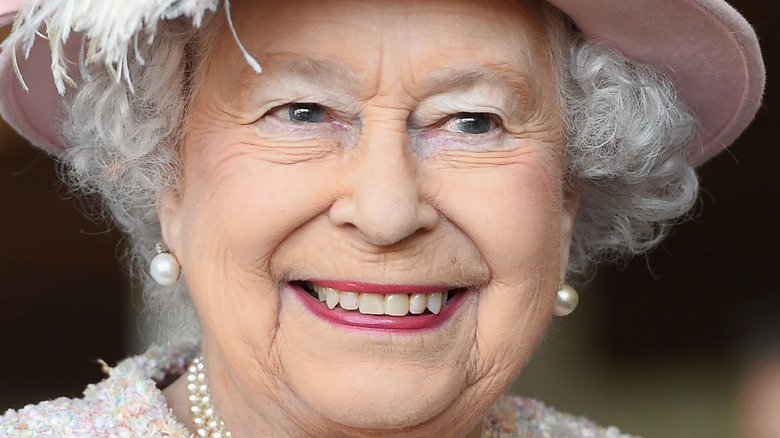 Stuart C. Wilson/Getty Images
Queen Elizabeth traveled north to Manchester on Thursday, July 8, and during her visit to town, she stopped into the set of the long-running British soap, "Coronation Street." She had previously visited the series' set in 1982. During her most recent visit, the 95-year-old royal chatted about how the show, which is the world's longest-running soap opera and often referred to by its loyal viewers as "Corrie," and the way in which the drama amongst its many cast members is balanced — all while referring to the melodrama of the show as "trouble."
As a report from People revealed, Queen Elizabeth told producer Iain MacLeod, "We try to balance the trouble with some niceness, ma'am." She then continued on, joking that while there are plenty of fun moments in most situations, there is also "some trouble."
"Well," she went on, "I suppose life is a trouble."
As onlookers of the Royal Family well know, the Queen has seen more than her fair share of highs and lows in recent years.
Queen Elizabeth visited Coronation Street for its 60th anniversary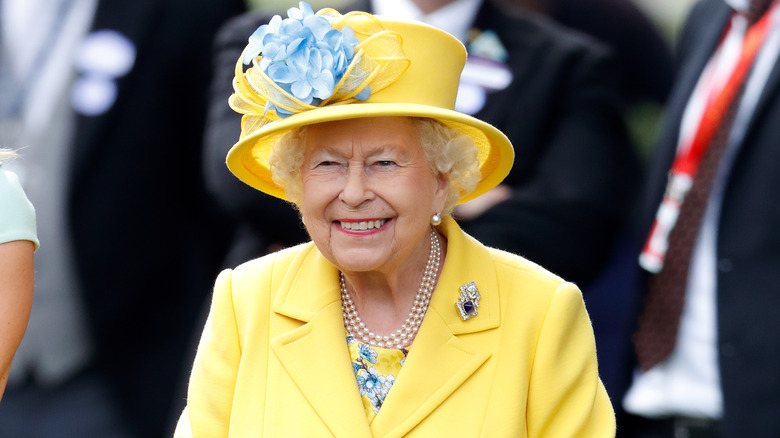 Max Mumby/indigo/Getty Images
After mentioning the ups and downs the Queen has gone through, both at home and abroad, People went on to reveal that seemingly comparing her life to a soap opera wasn't the only thing she did while honoring "Coronation Street" in celebration of their 60th anniversary, per Vanity Fair. In fact, after visiting the series at their original studio, she discussed the way in which the series had resumed filming for six new episodes each week amid the COVID-19 pandemic.
Also during her visit to Manchester, Queen Elizabeth spoke with community groups, including youth groups, carers, businesses and volunteers, at the Manchester Cathedral, listening to them chat about how they have supported others in their communities impacted by the pandemic.
Although the Queen lost her husband of 73 years, Prince Philip, just a few months ago, she hasn't let up on her busy schedule. "I always felt that she was never knocked off course," a royal insider revealed to People for their royals-inspired summer issue. "It's her way to remain as steady as possible."