The Hottest New Trend Replacing Skinny Jeans Is Not What You'd Expect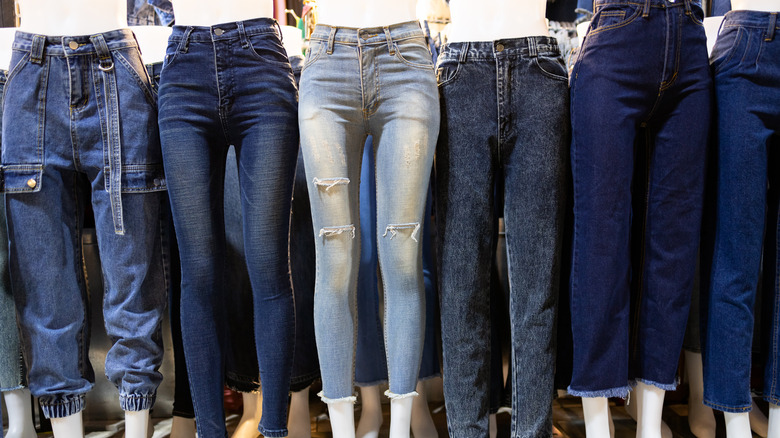 Shutterstock
When TikTok decided to break up with our beloved skinny jeans, it was a tough time for many of us. The once fashionable trend that was seen on everyone from Jessica Alba to Beyoncé, is now considered to be so last decade. Apparently, so is side-parting our hair and using the laugh-crying emoji, but we're not ready to give up those just yet. However, after some soul searching, we realized that we were ready to part with our skinnies for good. They had given us some good years, but we were ready to meet the new love of our life — wide leg denim. 
While sometimes also referred to as "baggy jeans" or "loose-hanging" pants, this style seems to be here to stay — well, for a while at least. Fashion editors said they saw the writing on the wall when they noticed the large absence of skinny jeans on fashion runways in the last couple of years, according to Refinery29. But what ultimately led to such a huge shift in this once very popular fad?
Why shoppers are gravitating towards more loose-fitting fashion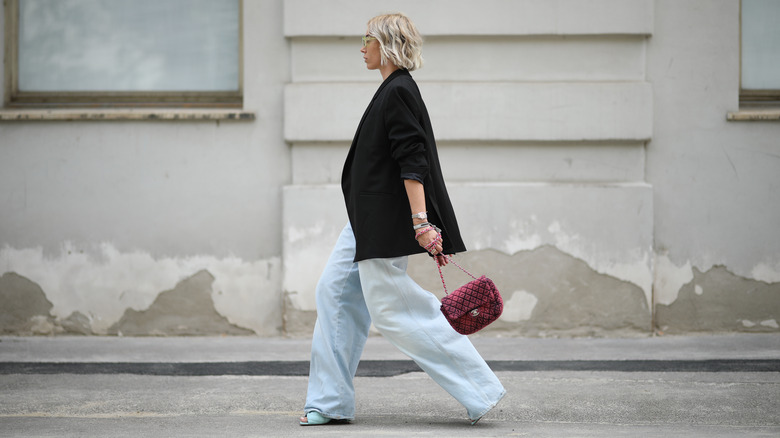 Jeremy Moeller/Getty Images
While we understand that "mom jeans" can be more comfortable, we certainly didn't mind slipping into our favorite pair of snug denim. Though, if we're honest, we did enjoy wearing our cozy sweats during the pandemic that gave us much more room to breathe. Well, it turns out that many of you felt the same way. Levi Strauss CEO, Chip Bergh, told CNBC that he noticed an uptick in more loose fitting jeans at the beginning of last year. 
"This is not the first time we've seen this resonating with consumers," Strauss explained. "Cycles do come and go. And I think the pandemic definitely played a contributing role to consumers looking for a more comfortable, more relaxing denim." But if you're having difficulty with the idea of completely breaking up with your skinny jeans, don't worry. Even though they are currently not as trendy, Bergh also said that he doesn't think they will ever completely go away. So, if you love the way they look and make you feel, rock those ultra slimming pants whenever you want.