The Truth About Vegan Leather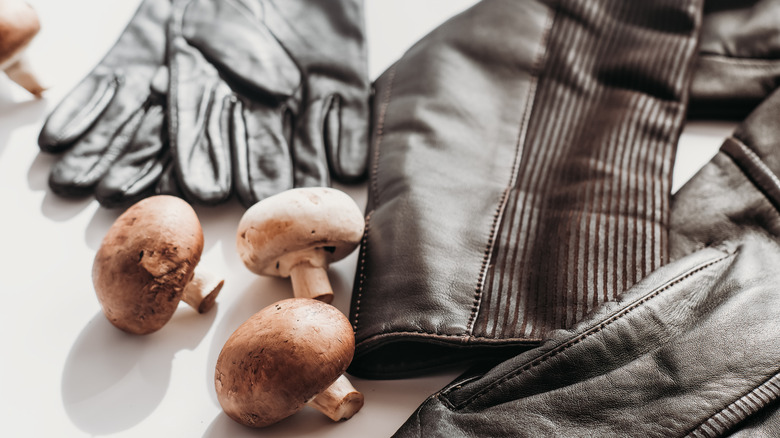 Shutterstock
Like cruelty free makeup, "conscious fashion" has been buzzing. More people are choosing vegan leather over traditional leather, not only in the name of fashion, but because it is more humane and sustainable. Now more than ever before, there is a raised consciousness of how to better protect the environment and reduce the carbon footprint. This can be done by decreasing the amount of energy you use, by shopping locally, recycling, reducing waste, and minimizing the purchase of animal products (via Future Learn). 
Choosing natural vegan leather over animal leather is actually more helpful to the environment than you may think. While purchasing vegan leather is an excellent way to oppose animal cruelty, there are some other significant reasons to choose the faux fabric. According to The Vou, most vegan leather is made from organic materials, making it biodegradable and sustainable, and because it can be made to order, there is no waste. 
Synthetic vegan leather, or pleather, is made from polyvinyl chloride or polyurethane, both of which are plastic and petroleum-based materials, the opposite of eco-friendly (via Vogue). Both synthetic leather and animal leather manufacturing facilities have been shown to be hazardous to the environment and humans by the use and release of toxic chemicals, such as phthalates and dioxins (via The Vou). So where does sustainable, vegan leather come in? 
Vegan leather is made using these materials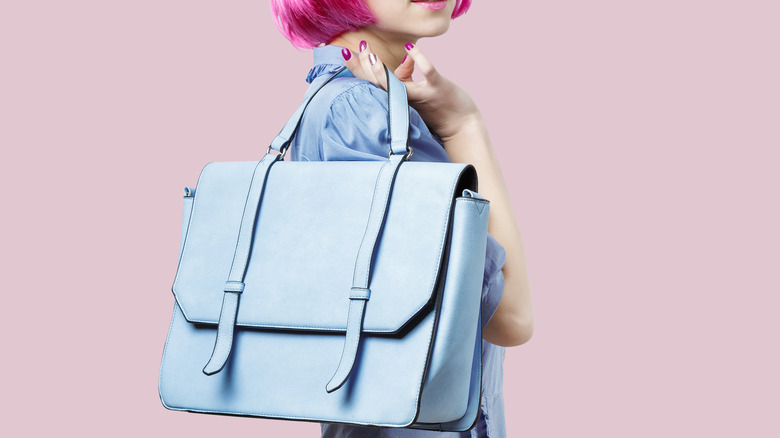 Shutterstock
The production of natural vegan leather does not use harmful chemicals, and the material can disintegrate with no negative effects. There are currently a number of organic materials vegan leather is made from, including apple, mushroom, pineapple, and cork (via The Vou). Because the leather is made from these natural materials, the product, such as a bag or belt, will contain fibers and pores with breathability comparable to animal leather. The natural vegan leather also lasts longer than synthetic leathers, and doesn't easily scratch or crack.
While synthetic leather smells like chemicals or plastic, the scent of vegan leather may pleasantly surprise you. Vegan leather made from mushroom smells like real leather, and apple based leather has a hint of green apple. If scent isn't your thing, pineapple has been said to have no smell at all (The Vou). As for how it feels, expert Emma Scarf, an analyst at Fashion for Good, told Vogue, "It is more breathable, and has a much more luxurious look and feel than PU alternatives." The Vou noted that if the natural vegan leather is of good quality, you won't be able to tell it's not "real."