Hoda Kotb Gives An Update On Her Wedding Plans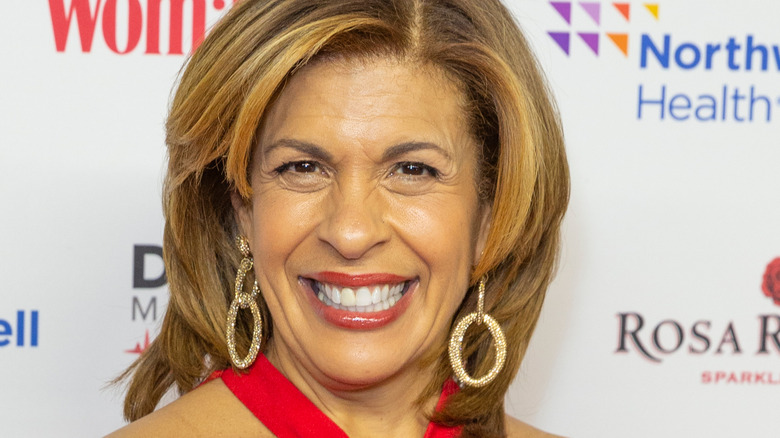 Shutterstock
If you haven't yet bought Hoda Kotb a wedding gift, don't worry; you still have time. The "Today" show host recently revealed on the show that she and her fiancé, Joel Schiffman, are holding off until they can have on taking their vows until they can have the wedding of their dreams. 
She explained to cohost Jenna Bush Hager, "We're just trying to make sure that everyone can travel. That's really what we want to do. We want to do it in a place that we love deep in our soul that means a lot to us, and we want our closest to come" (via People).
The couple has been engaged for nearly two years. They had originally planned a destination beach wedding for November 2020, but called it off because of the pandemic. At the time, Kotb said that they would probably reschedule for summer 2021 at a beach close to their home in New York, and that "it may be a little more intimate than I anticipated just because of [COVID-related travel restrictions]."
Whenever the nuptials actually take place, at least one thing is certain: Kotb's sister, Hala, will be her maid of honor (via People). The two sisters are close-knit, and Hala has called her sister "genuinely warm and genuinely caring about people" (via E! Online).
The couple already share a joyful life together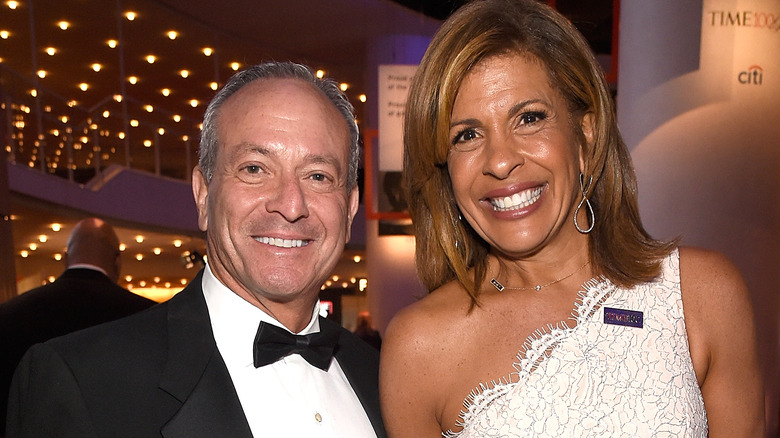 Kevin Mazur/Getty Images
The once-divorced Kotb didn't realize she was about to meet the love of her life when she spoke at an industry event for the investment banking community in 2013. Schiffman was among the attendees who asked for an autographed copy of her book; there was an immediate spark between them, and they began dating soon thereafter (via E! Online).
Their partnership blossomed further into parenthood in 2017 when they adopted their daughter Haley Joy, and again in 2019 when Hope Catherine joined the family. They haven't ruled out adopting yet again. She once told Ellen DeGeneres that she asked herself the question while writing in her daily journal, and realized that she and Schiffman have enough love, money, and time for a third child, "so I'm thinking maybe the answer is yes" (via E! Online).
Whether the Schiffman-Kotb wedding takes place on Long Island next week or in Mexico next year, the outcome will be the same: an affirmation of a commitment that was solidified long ago. As Kotb has said, "I'm with the best person on Earth. I know that a thousand times over."