Natural Facial Cleaners That Actually Work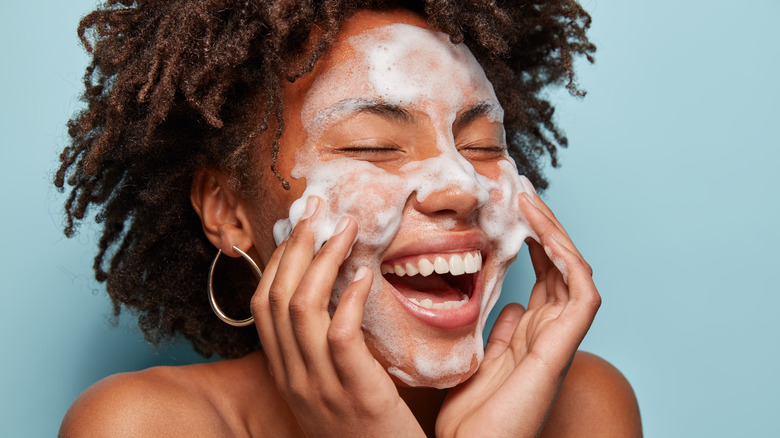 Shutterstock
Keen to make your beauty routine a little cleaner? Consider swapping to all-natural facial cleansing products. As per Harper's Bazaar, clean skin often comes at the cost of using products packed full of harsh ingredients, from sulfates to added fragrances. But this doesn't have to be the case. 
Kristina Holey, holistic aesthetician, explained that, "If you're using conventional beauty products with a ton of preservatives, fragrances, and stabilizers, you're going to damage the skin's microflora, which will impair your skin function and have the worst impact for skin quality and appearance." By swapping to more natural products, you can reduce the risk of dealing with skin issues and irritation later on. 
As per Cosmopolitan, natural products are usually made from plants, and actively avoid all the junky ingredients that you're trying to stay clear of. While Patch noted that a handful of natural products don't pack the same punch as chemical counterparts, it's important to be aware of what you're using on your face. If you're selective about the cleanser that you opt for, you can find a natural product that's just as effective as synthetic alternatives.
Which natural facial cleansing products actually work?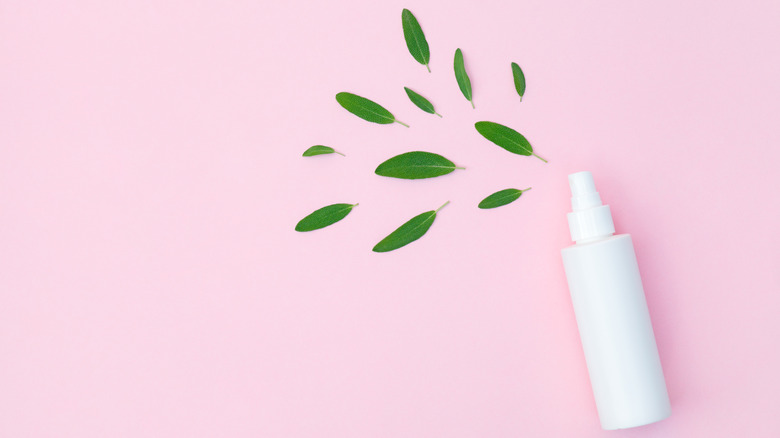 Shutterstock
According to Cosmopolitan, One Love Organics Vitamin B Enzyme Cleansing Oil is a must-try. Tough enough to remove daily dirt and oil from the skin, along with makeup — including waterproof eyeliner — this natural cleansing oil has a formula that combines fruit enzymes to exfoliate and vitamin E to prevent damage from free-radicals.
As per Patch, Cocokind Organic Facial Cleansing Oil is a reliable natural facial cleansing product. It's packed full of antioxidants and its oil base means it's ideal for giving skin a hydration boost. Elle noted that the Face Cleanser by Meow Meow Tweet Tweet is a great natural cleansing alternative, explaining that the "milky cleanser melts onto your skin," effectively removing dirt, makeup, and impurities.
Another Cosmopolitan favorite is the Herbivore Pink Cloud Rosewater + Tremella Creamy Jelly Cleanser. Combining squalane to remove makeup and dirt, with tremella mushroom and rose water, this milky, gel formula offers deep nourishment to skin as it removes dirt and other impurities from the skin's surface.
Patch also noted that the Sea Foam Complete Face Wash from Pacifica is worth a try. The cleanser includes "advanced marine phytonutrients" as part of their sea algae complex and offers a foaming formula that offers deep cleansing for skin and pores. Now all you have to do is wash your face correctly, and you'll be good to go!